Thurston Moore


The Best Day
Matador Records [2014]



Fire Note Says: A thrilling, gorgeous record from an indie icon.
Album Review: At this point in his career, which has spanned across the better part of 4 decades, Thurston Moore doesn't have many surprises up his sleeve. He has done it all, from being in a wildly successful and influential band, vast amounts of experimental recordings, solo records that are more acoustic and reflective in nature, and those solo records that strongly call to mind his best work in Sonic Youth. The Best Day is one of those records that harkens back to the Sonic Youth of the mid to late 90's. The Best Day reminded me of both Moore's Psychic Hearts and Sonic Youth's Washing Machine, two records that are held in pretty high regard. Moore is at his best when he lets the songs stretch out and he employs his trademark melodic guitar work that weaves in and out of the sonic tapestry that the musicians have mapped out, and this record is full of moments like that.
"Speak to the Wild" opens the album, and it sets the tone right away. The plucked guitar notes echo and shimmer, followed by the main guitar and some powerful drumming from Sonic Youth's Steve Shelley, and gorgeous bass work from My Bloody Valentine's Deb Googe. This track moves along for a solid 8:30, switching gears multiple times, always following Moore's leads as he wanders off into the atmosphere. This is simply stunning. The album shifts straight into another long song, the 11:13 opus, "Forevermore" which is another stunner, cut from the same cloth as "Speak to the Wild" but perhaps even more gorgeous. Not a bad way to open an album if I must say so myself, it takes some balls to pull off two long songs to open a record, but the songs are so great and so easy to get lost in, you don't even realize twenty minutes have passed.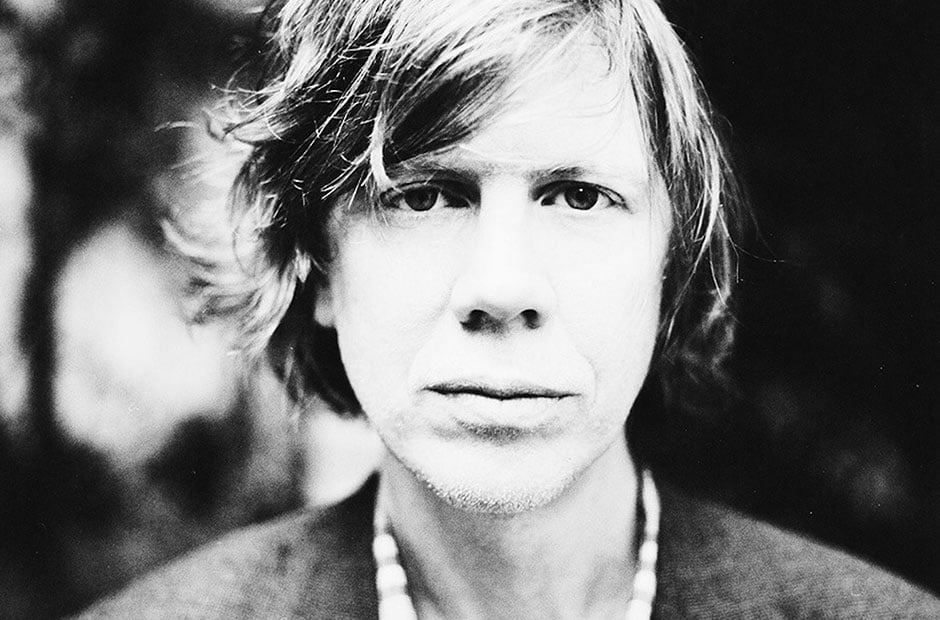 "Tape" is a six minute mood piece, which is more acoustic driven, it's a nice transition song, nothing great, but serves to move the album along to the next phase, which is more rock driven. "The Best Day" kicks off the rock part of the record, it's the type of song you have heard Moore do over and over again, it's always good, but not really surprising, other than the acoustic guitar breakdowns in it. The riff is big and sounds great turned up. "Detonation" rocks along at a pace reminiscent of "Teenage Riot", it's fast and thrilling, the guitars are slightly off in the way that only Thurston Moore can play them. This one is a winner. "Grace Lake" is another long song similar to the opening two tracks, the shimmering guitar really makes it stand out from the tunes that came immediately before it, and it shifts the album back into a more reflective mood before closing on another high note, "Germs Burn". I don't know what it is about this song, maybe it's the notes Moore is playing, but the song leaves me with a very positive feeling, it's upbeat and closes the album on a high note.
This one immediately moves to the front on my list of favorite Thurston Moore records, Whereas I really ended up liking last year's band project Chelsea Light Moving, it didn't strike me as a great album, merely pretty good. The Best Day is a great album, one that should find a place in my top ten for the year.
Key Tracks: "Forevermore"/ "Germs Burn" / "Speak to the Wild"
Artists With Similar Fire: Body/Head / Sonic Youth / Dinosaur Jr.
Thurston Moore Website
Thurston Moore Facebook
Matador Records
– Reviewed by Kevin Poindexter
Latest posts by Kevin Poindexter
(see all)