Zola Jesus


Taiga
Mute Records [2014]



Fire Note Says: Zola Jesus's fifth studio album continues the trend of a career of strong output.
Album Review:
Zola Jesus makes pop music for people who like to think. For people who like for their pop to have a sharp serrated edge to it. In that sense Zola Jesus's music is as deeply layered as Nika Roza Danilova's chosen stage name. Taiga is Zola Jesus' fifth studio album and the follow up to the strings-accompanied Versions from last year. Taiga is much more electric, plugged in, and the tone of the music accentuates Danilova's alto quite nicely. While Versions was a dreamy experience Taiga might make you want to dance.
The title track starts the album on a lighter note. A symphonic accompaniment intersects with an staccato beat that leaves you haunted. Following is perhaps the most radio-friendly single that Zola Jesus has produced yet, "Dangerous Days." Decidedly upbeat yet with lyrics that hint at something darker and more sinister, Danilova hits this one out of the ballpark. The song itself is quite simple with an electronic beat and a unique vocal delivery, which then soars during the chorus.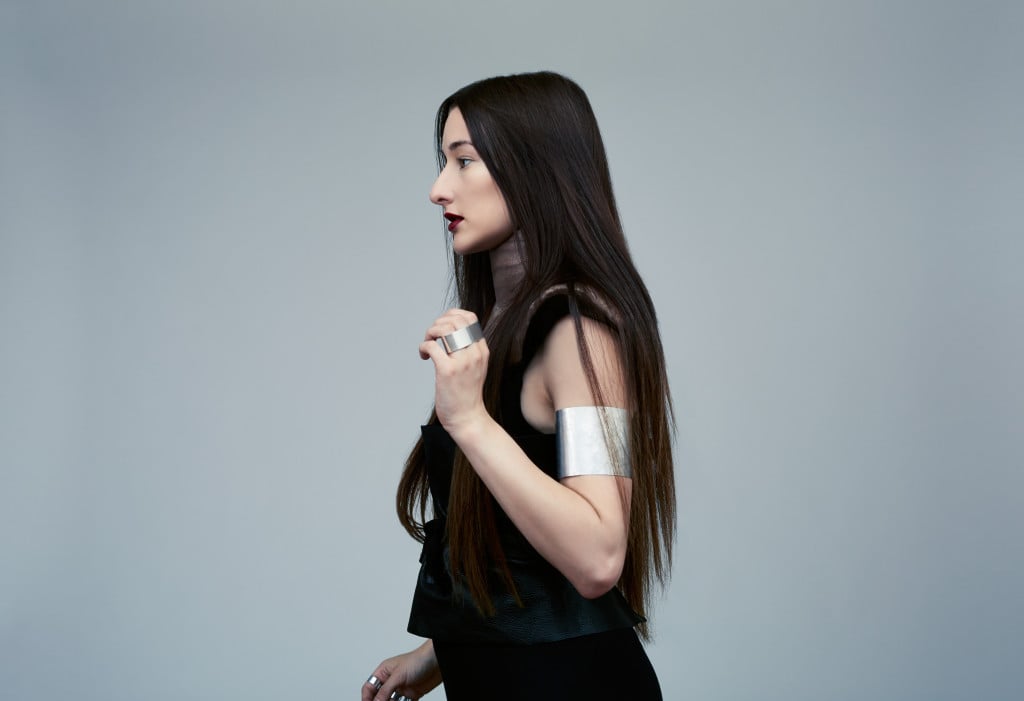 Other highlights include "Dust," Nail," "Lawless," and "Long Way Down." "Lawless" is noteworthy for its New Wave style and hugs vocal hooks. "Nail" sees Danilova takes the reins off her voice, making for a chorus that again stands out. I'd love to see this one performed live, as it gives Danilova the chance to show off her vocal range.
I'd like to coin a term for the genre that Zola Jesus inhabits – philosophy pop. If you've had enough of that bass or you have grown tired of shaking it off, take a wrecking ball to pop radio and get familiar with Zola Jesus if you haven't already. She'll scratch your pop itch and stick around afterwards to encourage you to consider what it all means.
Key Tracks: "Lawless" / "Dangerous Days" / "Long Way Down"
Artists With Similar Fire: Fiona Apple / Grimes / Bjork

Zola Jesus Website
Zola Jesus Facebook
Mute Records
-Reviewed by Matthew Heiner
Latest posts by Matthew Heiner
(see all)