Foxygen


…And Star Power
Jagjaguwar Records [2014]



Fire Note Says: A sprawling double lp that both excites and confounds.
Album Review: The duo of Sam France and Jonathan Rado, who comprise Foxygen, can definitely not be accused of taking the easy path. After breaking up (or not breaking up) on tour for their critically acclaimed last album, We Are the 21st Century Ambassadors of Peace & Magic, followed by the release of Rado's solid solo record Law and Order, I think most people, myself included, left this band for dead. No way would they come back, but they proved us all wrong and have gone and released their most ambitious album yet, ..And Star Power, which is a sprawling double lp that both excites and confounds, sometimes at the same time!
..And Star Power might prove to be the most important release in this band's career, yet at the same time it might not ever be viewed as their best. With their new album, the band shows that they aren't afraid to step outside of their comfort zone, which in the past has been their impeccable ability to perfectly mimic the great pop works of the late 60's and early 70's. As catchy as it was, you couldn't help but feel that there was something missing, perhaps it was originality, or maybe it was simply lack of confidence in their own voice, whatever the case may be, the band has found it on …And Star Power. Sure they still can pull of a nifty 70's pop groove with ease, but now, it sounds like Todd Rundgren possessed by the spirit of Captain Beefheart. This music can go in one of a million directions at anyone time, and that is precisely what keeps it engaging over it's over 80 minute runtime. One second they sound like a great lost track from Something/Anything, but moments later they sound like a spaceage glam band, which could then morph into flat-out noise rock. It's as intoxicating as it is confusing and bewildering. I'm not sure if the band just recorded every single song they had written and said "this is the album" or if this was a calculated attempt to throw people off and start over. I personally like this new direction, I like to scratch my head and chuckle at the half-baked songs, and let my jaw drop at some of the scorching rockers, and let my ears absorb the melodious tomes of my youth. This is good stuff, much better than what they have done before in my book.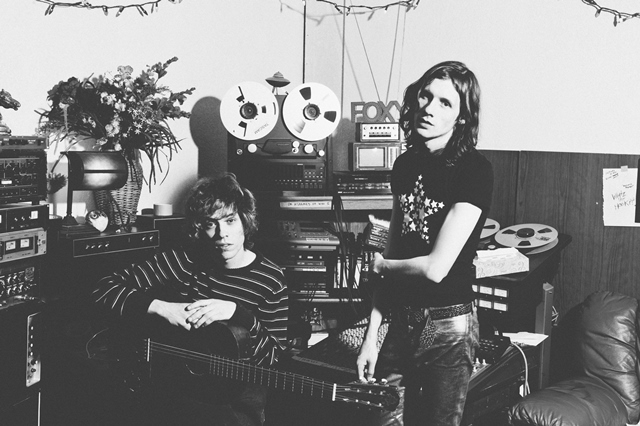 Like I said, this is certainly not a perfect record, it's more like a Trout Mask Replica than it is The White Album, but that's cool. Sometimes we all need to remove the sticks from our asses and just enjoy an album for what it is, not what we think it should be. …And Star Power is a mess, but it's fun and it's certainly Rock and Roll, and we could use a little more of the ambition and balls it takes to release a record like this, instead of some of the other crap that gets passed off as a bold statement by the intelligentsia of rock. I know I didn't talk at all about individual songs, but that is because on this album, the individual songs do not matter, it is the experience that matters. Give it a spin, or a download, or a stream, whatever you choose to do, but carve out some time for this record, It's not a bold commitment like a Swans record that can chew up the better part of a day to sit through, but be aware that it is long. Thank you Foxygen, I don't even hate your band name any more.
Key Tracks: All of them
Artists With Similar Fire: The Flaming Lips / Todd Rundgren / White Fence

Foxygen Website
Foxygen Facebook
Jagjaguwar Records
– Reviewed by Kevin Poindexter
Latest posts by Kevin Poindexter
(see all)