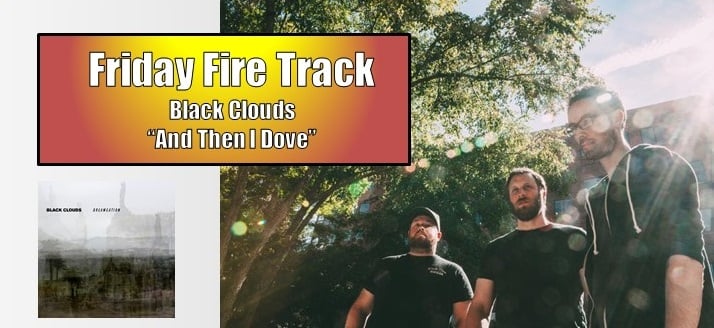 Are you ready for a large soundscape of song to kick off your weekend? That is exactly what our Fire Track provides today from Washington DC's Black Clouds.
From their forthcoming full length album titled Dreamcation, Black Clouds present a mid-tempo instrumental track that flexes its muscles around every corner. Make sure you stick around for the entire track as its last third feels like you are climbing a mountainous peak before just floating away!
Dreamcation is out November 4th via Collect Records, the independent label founded by Geoff Rickly (Thursday/No Devotion/United Nations), was produced by J. Robbins and mixed & mastered by Chris Common (Isis, Mars Volta, Pelican). Basically, Black Clouds have everything lined up for success and after one listen to "And Then I Dove," you will be hooked and anticipate hearing the entire record as well.

Latest posts by Christopher Anthony
(see all)