Sweet Apple


"Reunion" b/w "Frantic Romantic"
Tym Guitars [2014]


I actually can't believe that Sweet Apple's new record, The Golden Age of Glitter, didn't achieve more press. The rock band features the talents of John Petkovic, J Mascis, Dave Sweetapple and Tim Parnin, which are better known as members of Witch, Cobra Verde, Dinosaur Jr, Death of Samantha and Guided By Voices. The record was solid and also benefited from several notable guests like Mark Lanegan and Robert Pollard.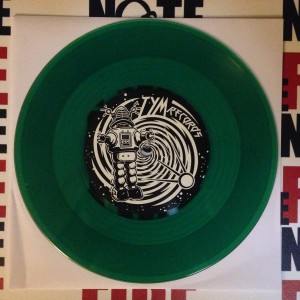 The A-side, "Reunion," features Mr. Pollard and its big stadium rock sound represents the type of music that you know each one of these guys cranks up in their basement when they are just hanging out. "Reunion" is just big fun with its driving riff and crowd cheering conclusion. The B-side offers the non-album track "Frantic Romantic." The song was originally released in 1979 from Australian band The Scientists. Sweet Apple's take is fairly straightforward with a slightly stronger kick drum and some added hand claps which gives the timeless piece a 2014 flare.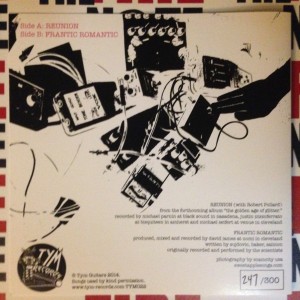 The jacket is a fold over style with artwork on both sides. The 7-inch is hand numbered out of 300 pressed. The record plays at 45 rpm and is on a translucent green wax. At this point, if you would like a copy the second hand market is your first stop.
Sweet Apple Website
Sweet Apple Facebook
-Feature by Christopher Anthony
Latest posts by Christopher Anthony
(see all)