Iceage


Plowing Into The Field Of Love
Matador Records [2014]




Fire Note Says: Iceage continue to offer something unique.
Album Review: Three albums in and Copenhagen's Iceage continue to evolve and push the limits of their sound. Their debut of DIY post-punk rock took people by storm and last year's sophomore effort, You're Nothing, found singer Elias Bender Rønnenfelt's vocals displayed more prominently out front. In what feels like a normal progression, Plowing Into The Field Of Love ups the microscope lens power on the vocals. Not only is Rønnenfelt's croon even farther out front it really is the focal point of the record.
Previously, Iceage have swirled around the instruments and created their own structures with the vocals being involved. Here, Plowing Into the Field of Love is driven by the vocals and the moody instrumentation keeps the vibe alive but now hangs off every single line Rønnenfelt delivers. I don't know if intense moaning is a vocal style and it probably should not be taken as anything you would ever want to listen to but Iceage have made it cool. One thing to point out as this band has grown, Rønnenfelt's English has also improved which makes a burning song like "Forever" succeed and honestly may not have even worked three years ago. The almost five minute track is an aching song that pulls at your every nerve but when the line "If I could dive into the other, I would lose myself forever" is pleaded repeatedly you take notice. It is a prime example of the emotion that most of these mid-tempo songs deliver. On other tracks like "Let It Vanish" the band turns up the amps a bit and goes somewhat nuts in the background but it never changes Rønnenfelt's croon which turns out perfect. The charged up "Abundant Living" is a much more straightforward track that you could actually hum along with as Iceage take on a more British punk sound that reminded me of the snarling Libertines work.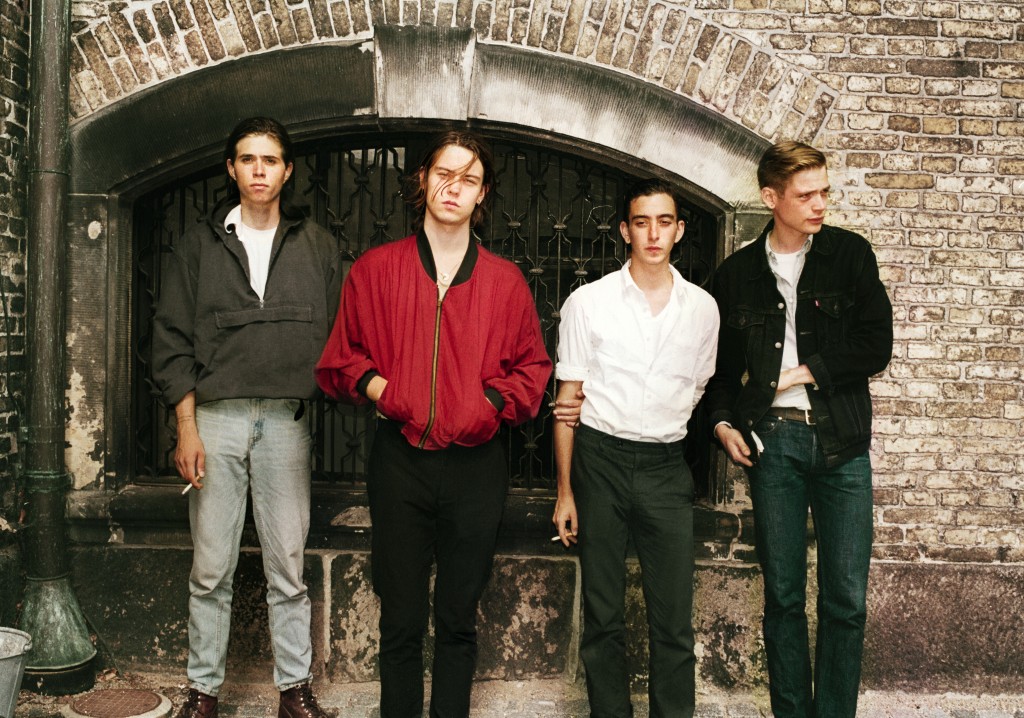 Iceage might not be for everyone as Plowing Into the Field of Love can get under your skin a little. I like this edge and with repeat listens this record just gets more intense. Weirdly enough, if you have ever listened to the Goth/metal band Type O Negative, Iceage actually take a page out of their book as these songs all have an undertone of this deep mystical vibe that feels a little evil but they still grab you at every moment whether it is the solemn sounding horns on "Glassy Eyed, Dormant and Veiled" or when Rønnenfelt calmly sings and repeats "pissing against the moon" in "Against the Moon" with the chilling piano backdrop. Iceage continue to offer something unique and Plowing Into the Field of Love is all about soaking up their mood which at times is edgy, catchy, haunting, daunting and outright punky but overall creates a great listening experience that keeps on giving all the way to the end.
Key Tracks: "Let It Vanish" / "The Lord's Favorite" / "Forever"
Artists With Similar Fire: Nick Cave / The Libertines / Type O Negative
Iceage Website
Iceage Facebook
Matador Records
– Reviewed by Christopher Anthony
Latest posts by Christopher Anthony
(see all)