Boris


Noise
Sargent House [2014]



Fire Note Says: Listening to Boris can feel like a new cultural experience.
Album Review: Boris is a difficult band to describe. The Japanese trio, which for a time carried a fourth member, has been incredibly prolific in their 18+ year career. Noise is their 19th LP but their first in three years. One of Boris' hallmarks is experimentation with sound and styles that still adhere to rock principles. For this reason each Boris album can be a surprise heading in to it. What you'll find on Noise is an aggressive, melody-infused metal sound that is both unique and familiar at the same time.
Most (or all, some parts are indistinguishable) of Noise is sung in Japanese. All three members (drummer Atsuo, guitarist Wata and bassist Takeshi) share vocal duties. This fact does not get in the way of the music conveying the urgency and general feel of the songs. The vocals are most impressive on "Vanilla" in that they shift between a hardcore, low growl and the more familiar stylings found on the rest of the album. It's impressive that Boris functions as a collective in which one member doesn't maintain the spotlight and "Vanilla" exemplifies that strength to a tee.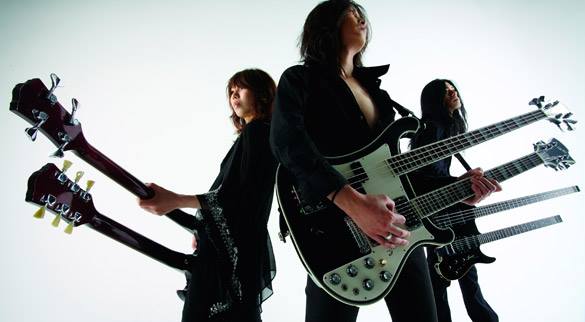 "Melody" opens the album like a roller coaster. You get strapped in, climb up the first hill, and then you're off. It takes a minute to hit that point and the track nails those rushes and slow points throughout to strike a perfect balance. Then there is the odd track, "Taiyo No Baka," which sounds like a J Pop gem. Boris shows their range in the album's first five tracks, which makes for a ride than can be smooth at times and bumpy at others.
Listening to Boris can feel like a new cultural experience. At times one can feel transported to a metal club in downtown Kyoto. That element adds to Noise's appeal and makes the album's slower parts tolerable. For Boris fans this album is obviously a must-have; for those unfamiliar with the band they're definitely worth checking out.
Key Tracks: "Melody"/ "Vanilla" / "Taito No Baka"
Artists With Similar Fire: Swans / Pallbearer / Russian Circles

Boris Website
Boris Facebook
Sargent House
-Reviewed by Matthew Heiner
Latest posts by Matthew Heiner
(see all)