Caribou


Our Love
Merge Records [2014]



Fire Note Says: Caribou returns after a four year absence with a drop dead gorgeous record.
Album Review: Dan Snaith burst into our consciousness as Manitoba in 2003, with the classic album Up in Flames. After a name change to Caribou following that album's release, Snaith continued releasing one excellent album after another, the krautrock influenced Milk of Human Kindness, followed by the hazy pop of Andorra, and 2010's Swim. Each one of those records was distinctly different than the record that came before it, and was a unique listen, unlike just about anything else you were likely to hear. Snaith has a musical vision that is constantly evolving and requires the listener to follow along for the ride. This is active listening, and I'm not going to lie, you can be lost along the path, I wasn't entirely a fan of Swim, but the path has swung back around in a direction that I am enjoying, so I am back on the journey with Caribou.
Caribou's newest album, Our Love, is still heavily electronic and chill, but it has a psychedelic haze enveloped around it. It's a darker record than its predecessor, a heavy meditation about love, without ever really revealing exactly what it is about. But that is the way Caribou operates, they create a mood or a feeling for the listener that immediately lets you know what is going on without coming out and saying exactly what it is. Album opener "Can't Do Without You" is the highlight of the record for me, opening with a looped vocal, before the waves of sound begin swooping in, only to fall away at the end. It works for me on so many levels, emotionally it is like a punch to the gut, at the same time as aurally it is like being bear hugged and finally released. The title track, "Our Love," has a heavy dance beat, the kind that makes you bob your head like the clubbing guys in A Night at the Roxbury, that builds in intensity as the song relentlessly pulses forward. "Silver" which was co-written by Owen Pallett is another highlight for me, it's not quite pop, and it's not quite electronic, it falls in that sort of gray area where artists like James Blake reside, it's both, and it is remarkable.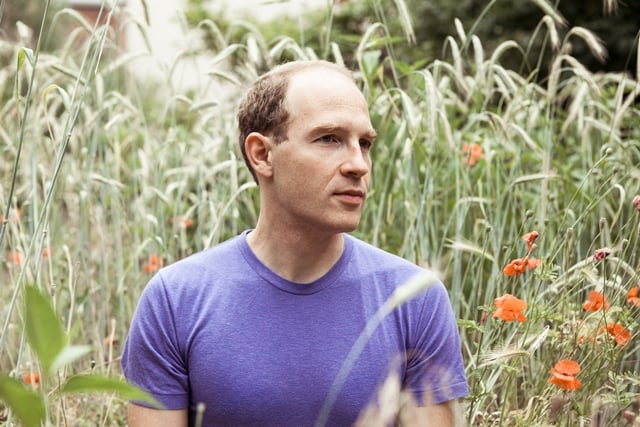 As a whole, I found Our Love, to be a very satisfying listen. I gave it a solid listen with headphones right before typing this review, and both sonically and texturally, this record is stunning. The fact that it also packs a heavy emotional punch is the icing on top. Caribou has always fallen outside of my typical comfort zone musically, but more often times than not, I am justly rewarded for spending some quality time with Snaith's music.
Key Tracks: "Can't Do Without You" / "Silver" / "Our Love"
Artists With Similar Fire: James Blake / Four Tet / Burial

Caribou Website
Caribou Facebook
Merge Records
– Reviewed by Kevin Poindexter
Latest posts by Kevin Poindexter
(see all)