The Rural Alberta Advantage


Mended With Gold
Saddle Creek Records [2014]



Fire Note Says: The Rural Alberta Advantage show their heart beat on Mended With Gold.
Album Review: Canadian indie rock trio, The Rural Alberta Advantage have a big heart. It is the same big heart that has been beating since their 2009 debut Hometowns and grew even louder on their 2011 Polaris Prize-nominated follow up, Departing. That brings us to three years and RAA's new album Mended With Gold.
"Our Love…" kicks off the record with singer Nils Edenloff's isolated vocals delivering "Our love, love, love, love will bring you down, our love, love, love, love will burn it down" before the explosion of instruments blares out and makes a statement that RAA have picked back up the emotive flag and are waving it proudly again. This heart on the sleeve is how RAA have played on their previous two albums and Mended With Gold is no different. This big instrument explosion of sound pattern continues on the album's song structures and soars on first single "Terrified." It is a track that emphasizes that all three members feel that every lyric, every strum, and every percussion played could be their last. This synergy uniting works well for RAA and picks Mended With Gold up by its boots. "Runners in the Night" has this same burning desire but has this very subtle guitar playing that takes place right after the chorus that hits you like a graceful wave. These types of tracks completely highlight RAA's talent.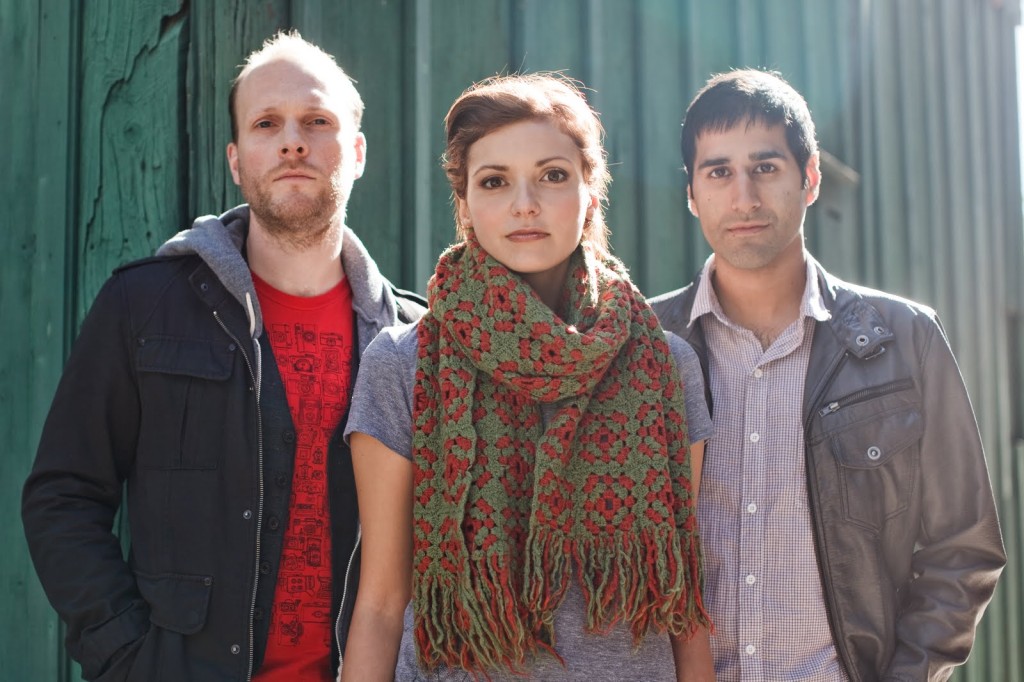 Mended With Gold is with no doubt a Rural Alberta Advantage record for its entire almost 40 minute ride. This is great for fans as its substance and sonic impact equals the trio's previous outings. That same element also holds Gold back a bit from just being really good instead of great. Most of the 12 tracks follow this RAA pattern which by the album's conclusion becomes a little too predictable. The good news is that RAA maintains sincerity behind every heartfelt sung lyric, every soaring melody, and every bombastic percussion moment. It is this sincerity that helps Mended With Gold stick with you as most everyone will identify with its ideas of love, loss, and heartbreak. With repeat listens, you realize that a person can get through the guck we call life sometimes and emerge on the other side. That willpower not only sends a positive message but makes Mended With Gold the engaging record that fans most certainly want to hear.
Key Tracks: "Our Love…" / "Terrified" / "Runners In The Night"
Artists With Similar Fire: Neutral Milk Hotel / R.E.M. / Arcade Fire

The Rural Alberta Advantage Website
The Rural Alberta Advantage Facebook
Saddle Creek Records
– Reviewed by Christopher Anthony
Latest posts by Christopher Anthony
(see all)