Archie Powell & The Exports


Back In Black
Self-Released [2014]



Fire Note Says: Archie Powell & The Exports are here to rock you out!
Album Review: If you are familiar with Chicago's Archie Powell & The Exports then I do not need to waste my time telling you that they are one of the best rocking bar bands on tour today. Their old school power pop rock is a little dirty, a little rough and a whole lotta fun.
On the band's third LP, Back in Black, Archie and the gang come right out of the gate with "Everything's Fucked" which sets the tone as it starts with a screech, guitars and drums. Powell then comes in and starts your ride with his lyrics that begin your journey through his heartbreak, romance, shame and honest personal experiences. This closer to the vest subject matter helps push Back in Black to the edge and when their Frank Black meets Kurt Cobain pounding "Lean" takes over your speakers, you know that things are fragile. The good news is that this energy works well for rocking out!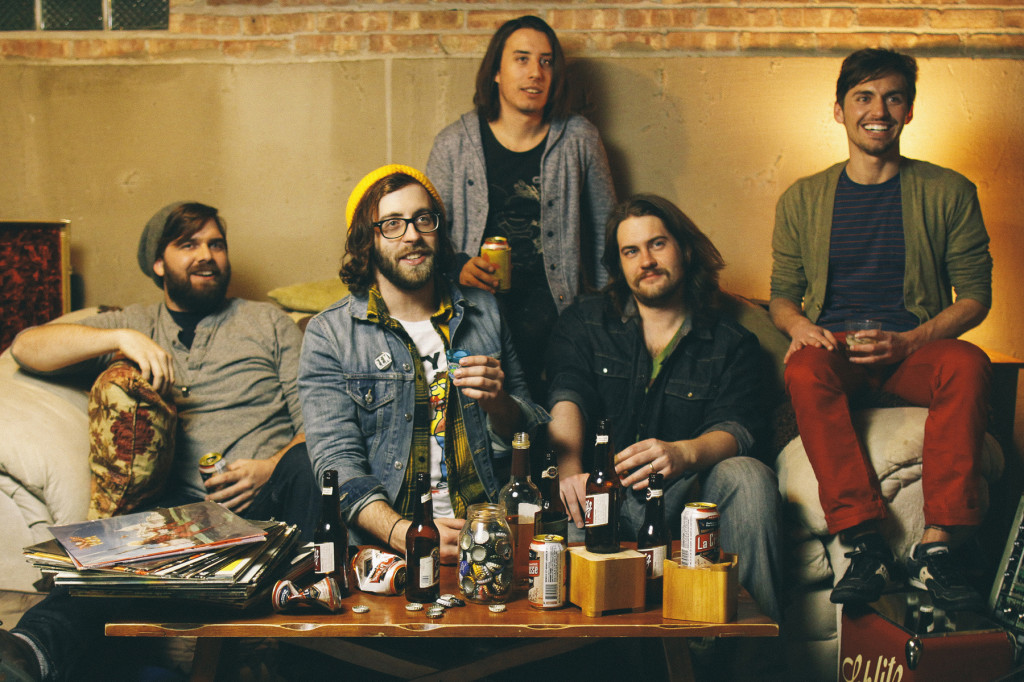 Back in Black keeps its same upbeat driving tone throughout the album. From the hard hitting skins on "Scary Dream" to the rhythmic guitar pulse of "Holes," Archie Powell & The Exports do not take much time to slow down. They do however take brief pauses, like the somewhat lo-fi ballad "Rodeo Crush" as Powell longs for a relationship that has passed or on the mid-tempo upbeat and pop filled closer, "Everything's Cool" you can hear the different sides of the band which spotlights their diversity. You also get the foot tapping "The High Road" which has a verse chorus verse structure that the band excels at and when you add in some grooving harmonies the track soars.
If you liked Archie Powell & The Exports first several releases there is no reason not to snag Back in Black. It is a bit more rocked out and scuzzed up but it only highlights the more punk side of Powell which you already knew was there. This album definitely will play great live and will also connect with some listeners on a shared experience level as we all have been there. These two components along with the catchy staying power of Archie Powell's delivery make Back in Black a great record to just play loud and consistently turn up!
Key Tracks: "Holes" / "The High Road" / "Lean"
Artists With Similar Fire: Motel Beds / Elvis Costello / Herzog

Archie Powell & The Exports Website
Archie Powell & The Exports Facebook
– Reviewed by Christopher Anthony
Latest posts by Christopher Anthony
(see all)