Lonesome Shack


More Primitive
Alive Naturalsound Records [2014]



Fire Note Says: Lonesome Shack's More Primitive hits that blues sweet spot.
Album Review: When first hearing Lonesome Shack's More Primitive it's easy to be reminded of albums such as The Big Come Up, Keep On Your Mean Side, The White Stripes, Every Hour is a Dollar Gone, Bring Yo' Ass to the Table, or Black Pistol Fire. But such points of reference unnecessarily pigeonhole Lonesome Shack and does a bit of a disservice to the history and authenticity that More Primitive brings (not to discredit any of the aforementioned artists). Lonesome Shack's pre WWII era blues method shines and delights with its "primitive" and rootsy direction. If I have to make a comparison, think Captain Beefheart's Jukebox, and then we're getting somewhere; Mississippi bayou moan or black snake—whichever you prefer.
Out of their three albums, More Primitive is Lonesome Shack's strongest showing to date. That being said Lonesome Shack sure throws me for a bit of a loop at the beginning. "Wrecks" has its working man's blues feel, but carries fiery influence from Chris Isaak—it's not a misstep by any means, just a surprising call out. "Head Holes" plays with the shabby luster of a rusty spring groove, and it's that groove that builds my appreciation. It's really the reverence for tradition that makes this album catch on: Junior Kimbrough, Mississippi John Hurt, Slim Harpo, Lead Belly, Robert Johnson, Howlin' Wolf, One String Sam, Blind Lemon Jefferson, and more influence Lonesome Shack, keeping the perspective strong.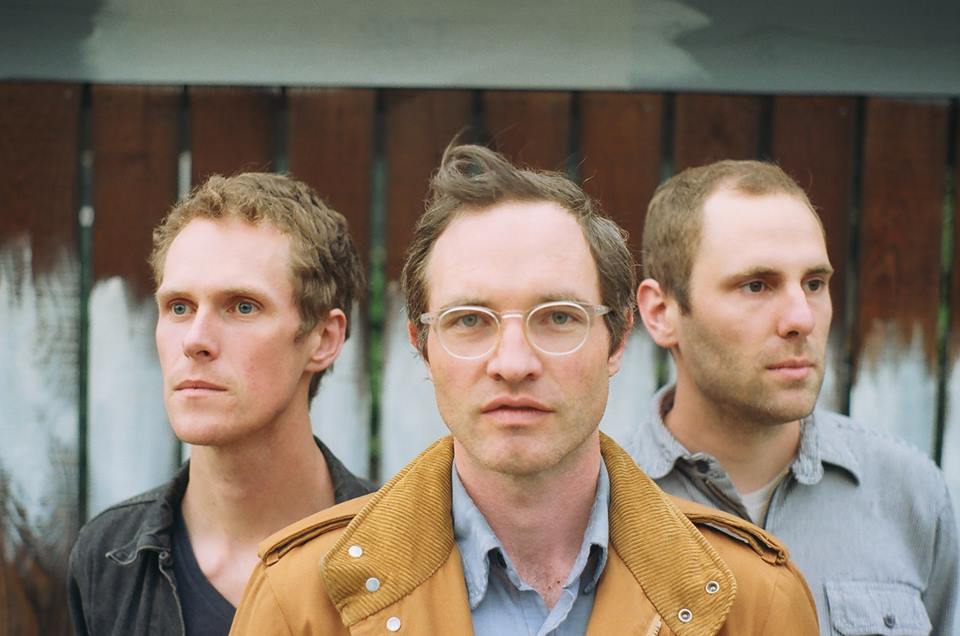 With a solid foundation the trio writes even stronger tunes. "Die Alone," for example, is one of the albums strongest tunes, with strings clanging and rolling like the pounding of railroad spikes as the drum beats on like a hot summers day—really good stuff. "Medicine" takes Led Zep's "How Many More Times" and adds their own lick of blues, like something that Jimmy Page would insert in a medley (Elvis comes to mind). "Chompin At The Noose" takes a bit of backbone from "Die Alone" while slowing its roll to the appropriate tempo. As for the album's end, "Trying To Forget" and "Big Ditch" quicken the pace only to have things slowed down by "Evil." The reason to enjoy Lonesome Shack so much is their sense of artistic direction. Many of today's "modern blues" artists experience identity crises, resulting in huge swings in genre and mood from album to album; it's hard to compare The Big Come Up to Turn Blue, The White Stripes to Icky Thump, Keep On Your Mean Side to Blood Pressures, and Buffalo Killers to Heavy Reverie. Not that it's bad to expand, grow, and experiment, but Lonesome Shack's More Primitive hits that sweet spot on where I like to see a blues artist come from—trying new things while staying true to their roots. I urge you to find a phonograph, pour a bottle of Blanton's original single-barrel bourbon, and cozy up in this lonesome shack.
Key Tracks: "More Primitive" / "Die Alone" / "Chompin At The Noose"
Artists With Similar Fire: John Lee Hooker / The Detroit Rebellion / Junior Kimbrough

Lonesome Shack Website
Lonesome Shack Facebook
Alive Naturalsound Records
-Reviewed by Christopher Tahy
Latest posts by Christopher Tahy
(see all)