The Gaslight Anthem


Get Hurt
Universal Music [2014]



Fire Note Says: The Gaslight Anthem solidify their identity on Get Hurt.
Album Review: The Gaslight Anthem returns on their fifth LP of new material with Get Hurt. The cover of the album is an upside-down heart – you know what you're in for with the title and cover. The New Jersey band had a breakout sophomore album with The '59 Sound, and has seemed to struggle to live up to the great expectations that the album made for them. Get Hurt is a response to those of us who are waiting for the next The '59 Sound. In short – get ready to be disappointed.
Get Hurt begins with a hard guitar riff and pounding drums, much harder and cleaner than what I was expecting. That track, "Stay Vicious," plays with soft and hard sounds and life-saving lyrics. It's an opening manifesto in tone that lets you know that Gaslight Anthem means business. "Get Hurt" is a softer song that allows vocalist Brian Fallon to dial down the theatrics, much to the track's benefit. "Ain't That A Shame" is straightforward rocker that kinda sounds like many of the other songs on the B side. It is a good representative of what you'll get from the album's second half.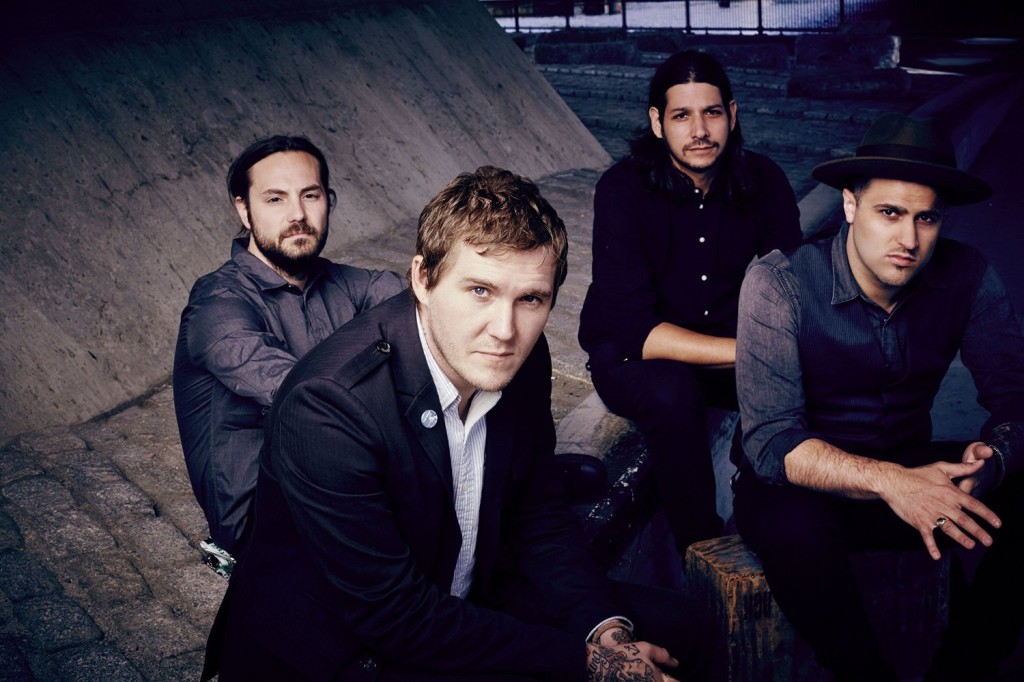 There are quite a few missteps on Get Hurt. From "1,000 Years" and it's messages about female martyrdom (sample lyrics: "I heard about a woman once, who did everything ever asked of her/She died last week and her last words were, "'it wasn't worth it'") to the braying "Stray Paper," the band just tries way too damn hard sometimes. There seems to be a pressure that every second of music should be life-altering, and The Gaslight Anthem collapse under that weight. Even the chances they take don't pan out. "Underneath The Ground" is a reflection on mortality with a weird vocal effect that makes Fallon sound like he's auditioning for Maroon 5. Yeah, it doesn't work.
Five albums in it is important to recognize what The Gaslight Anthem is and what it is not. They're not the second-coming of Springsteen. They're not revitalizing rock music for the masses. What they are is a decent rock band with some clear strengths and limitations. Those strengths include strong song-crafting and musicianship. The limitation is a big one – they're wanting to be an important band with important things to say (call it U2 syndrome). That self-seriousness really puts a damper on things. I'd like to see The Gaslight Anthem take things a little lighter, but at this point I don't know if it's in their DNA.
Key Tracks: "Get Hurt" / "Stay Vicious" / "Spinning On The Record"
Artists With Similar Fire: Bruce Springsteen / Murder by Death / The Replacements
The Gaslight Anthem Website
The Gaslight Anthem Facebook
Universal Music
-Reviewed by Matthew Heiner
Latest posts by Matthew Heiner
(see all)