White Fence


For The Recently Found Innocent
Drag City Records [2014]




Fire Note Says: White Fence breaks through to the next level and fulfills all expectations on their new album.
Album Review: Tim Presley first came onto my radar as a member of Darker My Love, a band that really knocked me out with their album 2, but then I didn't hear anything about him for a couple of years. During that time he had begun recording as White Fence, which was a bedroom lo-fi rock project, that I first started hearing about when he released the two volumes of Family Perfume, and then again with his album with Ty Segall, Hair. Hair was the album that really put White Fence on the radar of the rock inteligensia, it certainly set the bar high for his next album, Cyclops Reap, which was certainly a step forward, but not the significant leap that many had anticipated. It wasn't until last year's Live in San Francisco that White Fence truly hit their stride. Live in San Francisco is one of the finest rock live albums that I have heard in the past 10 years, and hearing White Fence as a full band and not a one band recording project was truly eye opening and completely enthralling. So my hopes were high when I heard Presley was heading into the studio with band in tow to record their new album, For The Recently Found Innocent along with fellow conspirator Ty Segall. Could this be the album where all the pieces come together and the promise of all the previous records is fully realized? The short answer is yes!
For The Recently Found Innocent is chock full of Kinks and Who inspired garage rock anthems. Mix in a little bit of Byrds jangle and some lo-fi production values and voila you have a recipe for a winning sound, providing the songs are there, and they most certainly are! "Like That" might just be the most perfect single that these ears have heard since The Who were still churning out mod anthems. This song sounds like it could have been on The Who Sell Out, and not only that, it would have maybe been the best song on the album. High praise indeed, and certainly deserving of it. I think the biggest difference for me on this record is the live drumming. I think it certainly makes the song jump at you more than his normal drum machines do; it's somehow more alive and dangerous. "Wolf Gets Red Faced" is another one that jumps out at you. It's the longest song on the album, and moves effortlessly between psychedelic folk and hard rock and back again. The lead guitar line is incredibly ominous and psychedelic, but the vocal is simply gorgeous. It's a wonderful juxtaposition in composition. "The Light" is another hard charging fist pumper that is guaranteed to be a killer addition to their live set. It's tracks like this one and "Paranoid Bait" which bring this album to another level. Presley has taken what he already excelled at, catchy garage tunes, and infused them with an unbeatable raw live energy which takes the songs to another level. He has always been a stellar songwriter, but this raw edge really suits the material.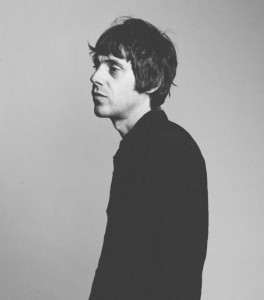 I have already cleared out a space in my year end top 5 for this album. I am not sure where it is going to land, but it will be in there for sure. If you are into this sort of music and you haven't checked out White Fence yet, or maybe you are a Ty Segall fan who only has heard the Hair album, you simply have to get For The Recently Found Innocent. It's good, damn good.
Key Tracks: "Like That"/ "The Light"/ "Arrow Man"
Artists With Similar Fire: Ty Segall / Thee Oh Sees / The Who

White Fence Facebook
Drag City Records
– Reviewed by Kevin Poindexter
Latest posts by Kevin Poindexter
(see all)