Sharon Van Etten


Are We There
Jagjaguwar [2014]



Fire Note Says: Sharon Van Etten's Are We There is a luscious, dense album.
Album Review:
Sharon Van Etten is probably a familiar name to most of you now. Linked to such other bands like The National and The Antlers, Van Etten continues to make a name for herself. On her fourth LP, Are We There, she has sharpened her sound to provide a voice that adds a lot to the indie rock oeuvre. When I think of powerful female voices in the genre Neko Case, Tune-Yards, and Haim come to mind. While Van Etten has some similarities with these artists (especially Case), she stands on her own.
Are We There is a lush, emotionally powerful collection of songs. The intense delivery of "Your Love Is Killing Me" is one of the highlights of the album. At over six minutes the despair and desperation drip from your speakers with a slow-burn that builds into a frenzied state. With lines like "Burn my skin so I can't feel you/ Stab my eyes so I can't see," Van Etten is not holding back. We've all been there (hopefully) when hurting so bad can feel so good. Van Etten seems to relishing every bit of the pain being inflicted on her.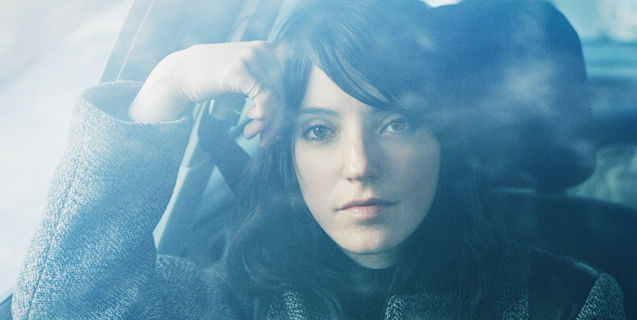 On a more subdued note there is "Nothing Will Change," which is a reminder of 1970's AM radio. The resignation found through her struggle of hope against realism is a beautiful process and belies the lyrical outcome. It's a simple song that sees Van Etten's vocals play well with guitar, percussion, and even some woodwinds. The album ends with "Every Time The Sun Comes Up" which has a slight country feel to it. My favorite line of the album, "I washed your dishes/But shit in your bathroom" sums up the ambivalence that Van Etten has towards success, both artistically and romantically. If nothing else it's a clever take on country music tropes.
I've listened to this album several times now. Each listen has given me a new appreciation for the layers of sound that Van Etten develops in each song. For fans of the moody music of The National or The Walkmen, Sharon Van Etten will be a boon. At times the indie rock scene lacks female voices, so it's a welcome sight to see someone like Van Etten rise to the surface and shine.
Key Tracks: "Your Love Is Killing Me" / "Nothing Will Change" / "Everytime The Sun Comes Up"
Artists With Similar Fire: The National / Grizzly Bear / The Walkmen

Sharon Van Etten Website
Sharon Van Etten Facebook
Jagjaguwar
-Reviewed by Matthew Heiner
Latest posts by Matthew Heiner
(see all)