The Safes


Record Heat
Wee Rock Records [2014]



Fire Note Says: Chicago's The Safes offer up a modern flare on some very classic sounds!
Album Review: Everyone around TFN has certain labels they always enjoy and one of mine is Springfield, Missouri's Wee Rock Records. They are a DIY, vinyl loving label that is all about the music. Their latest release, Record Heat, is from Chicago's The Safes. The band offers up ten songs of solid 60's style garage power pop that had me from the first strum.
The Safes are made up of the brothers O'Malley which finds Frankie, Patrick and Michael showing off everything they have over Record Heat's 26 minute running time which also explains how musically tight this album is from front to back as the guys have been releasing music since 2003. This get in and get out song structure helps this record succeed because The Safes pack plenty of guitar riffs and nah nah nah nahs for blasting at the beach or rolling in the car with the windows down.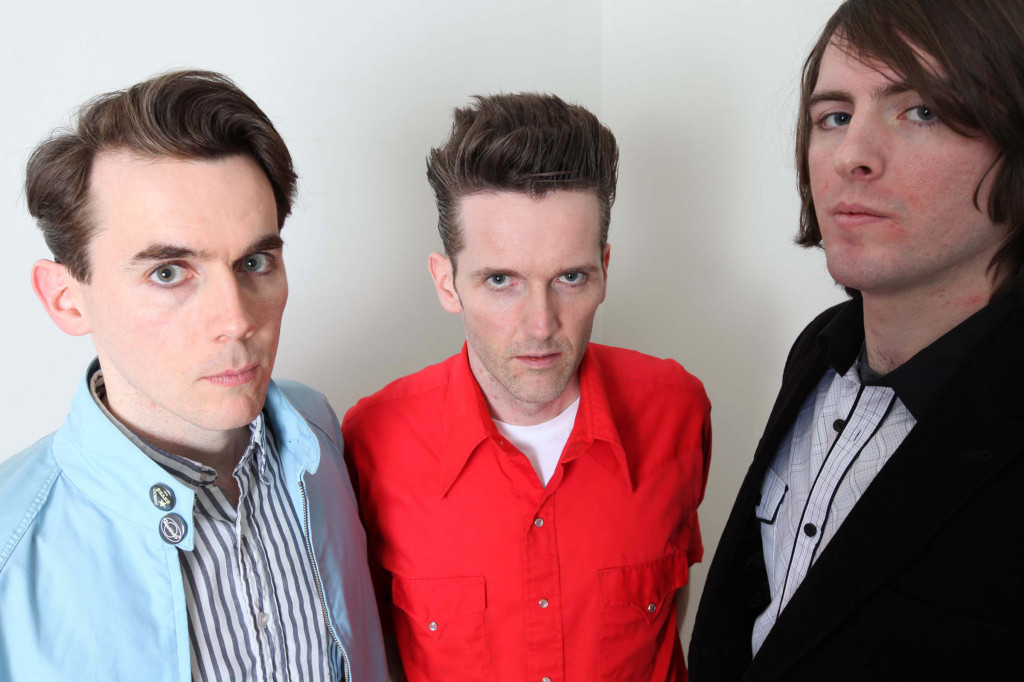 This carefree vibe is addictive and with the recording from Jim Diamond (White Stripes, The Sonics), Jason Ward (Arcade Fire) and The Safes' own Patrick O'Malley, Record Heat soars sonically. It makes living life to the fullest that much better on "Ace For A Face" or being able to identify with relationship issues on "The Wide Open Sky", easy because that is where The Safes come from on Record Heat. They have simply used normal everyday life to create 10 catchy two minute tracks which makes for an easy connection to their audience.
This type of record will hook me every time and it only gets better with repeat spins. The Safes have not recreated the wheel but you can hear and respect the effort and musicianship on Record Heat which simply offers a modern flare on some very classic sounds. The Safes are the band you want to go see, buy some merch and then go home and tell all your friends about it as Record Heat supplies plenty of hooks, energy and good times that will have you coming back for more.
Key Tracks: "Hopes Up, Guard Down " / "The Wide Open Sky" / "Ace For A Face"
Artists With Similar Fire: The Kinks / The Interpreters / Redd Kross

The Safes Website
The Safes Facebook
Wee Rock Records
– Reviewed by Christopher Anthony
Latest posts by Christopher Anthony
(see all)