††† (Crosses)


†††
Sumerian Records [2014]



Fire Note Says: ††† debut has both highs and lows.
Album Review: ††† is the combination of the Deftones lead man Chino Moreno, Far guitarist Shaun Lopez, and Chuck Doom. If you're familiar with the Deftones, ††† is a slightly more subdued, industrial style of music. I was most reminded of Nine Inch Nails when listening to this album – albeit there is a more of a pop sound here than what you'd find with Trent Reznor's work.
This album has been out for a few months now and at first it didn't grab me terribly hard. I can't say that industrial rock is my favorite genre as sometimes it lingers in the darkness for too long. Combine that with an overstuffed album (15 tracks total more than 56 minutes) and it was easy for me to miss some quality work being done. The length of the album tends to water down those high moments, but after several listens those peaks became quite obvious. The lead single "The Epilogue" is one of those great moments – the chorus swells and Moreno's vocals take it to another level.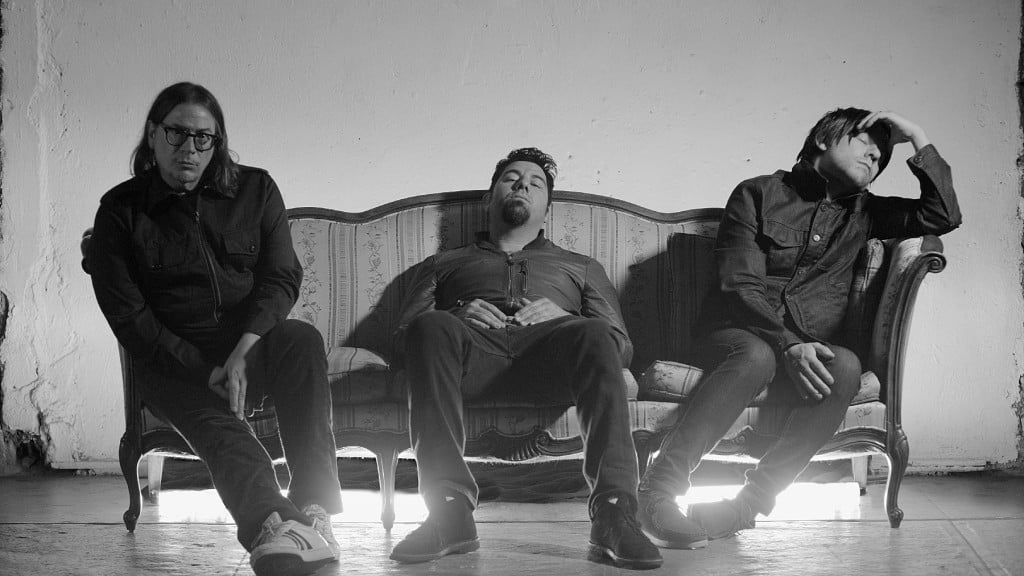 For my sensibilities the funky "Option" was another noteworthy effort. Its syncopated beat combined with Moreno's lazy (in a good way) delivery changed the pace of the album. And then it features another breathtaking chorus. "Telepathy" opens with a crunchy guitar riff and electronic elements woven in. Once again the chorus brings everything together (notice a pattern here?). Finally "Blk Stallion" shows the band playing to its strengths with a moody verse and big chorus that keep you on your toes.
As a collection of songs, ††† has some hits and has some misses. Most of the songs sound formulaic but such may be the curse of being able to write a hell of a hook. That formula makes the album seem a bit too long. Moreno's voice is on point and the moodiness and angst of the industrial genre are front and center. Fans of the Deftones or Nine Inch Nails will find this album to be a treat – others may find pieces that work for them but the album as a whole may not keep you riveted.
Key Tracks: "Telepathy" / "Option" / "Blk Stallion"
Artists With Similar Fire: Nine Inch Nails / Linkin Park / Deftones

††† Website
††† Facebook
Sumerian Records
-Reviewed by Matthew Heiner
Latest posts by Matthew Heiner
(see all)