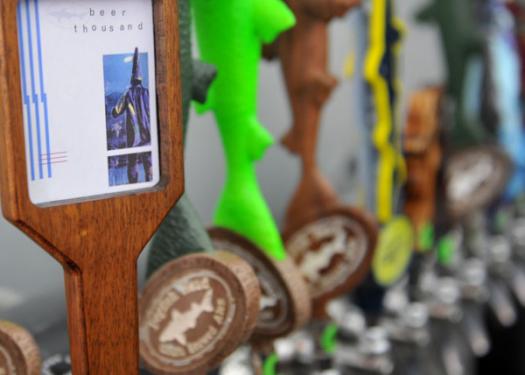 In early fall, Dogfish Head Craft Brewery will celebrate the spirit of indie rock greats Guided by Voices with the imperial lager BEER Thousand.
To celebrate the 20th anniversary of the band's classic album Bee Thousand, Dogfish Head has brewed BEER Thousand. It is an imperial lager, that was brewed with 10 grains and 10 hop varieties, and clocks in at 10% ABV. 10x10x10 = BEER Thousand!
In early fall, BEER Thousand will be packaged and released throughout Dogfish Head's 30-state distribution network. Accompanying the beer release will be a 10-inch record with 10 songs recorded live June 25, 1994, during the "Insects of Rock" tour, the band's first tour. Sure to be a collector!
Latest posts by Christopher Anthony
(see all)