Cretin Stompers


Looking Forward To Being Attacked
HoZac Records [2014]



Fire Note Says: Cretin Stompers bring both the rock and the weird on their debut album.
Album Review: Cretin Stompers have quite an impressive pedigree, featuring ex members of Jay Reatard's band, Wavves, Barbaras, and the one and only Big Muff Radio, (who I am not entirely convinced isn't an alien held hostage by these guys here on earth). Cretin Stompers sound like nothing else I have ever really heard before. These are garage stompers at their core, but they are twisted, slightly demented, psychedelic and outright bizarre. In my head I see them all hanging out in some old dilapidated garage and drinking some sort of glowing green concoction that gives them incredible superpowers that allow them to infiltrate your mind with subversive thoughts through their tasty grooves and complete kickassedness.
The vocals on Looking Forward to Being Attacked are what push this album to the next level and make it completely unique and unlike any other band out there. I don't know if they manipulate the sound or not, but it's like taking Prince's Camille alter ego, making him suck down a tank of helium, and then go cut a 35 minute psychedelic freak out in one take. I mean that in the best possible, believe me. When I first heard "Project:Object" I couldn't believe what I was hearing, it's buried in scuzz with this otherworldly vocal floating above the chaos. I thought to myself, ok, this is going to be an interesting project to tackle, and boy was it ever. "Adult Child" which bears no relation to the unreleased Brian Wilson album of the same name, is even dirtier than the first song. It's dare I say, more traditional than the first song, that is until the background vocals kick in. "Cowboys From Mars" might just be my fist pumping anthem of the year, it's like a spiritual little brother to some of the great Ted Leo songs that he somehow quit writing after "Me & Mia", only more lo-fi and dangerous. "Cretin Ate My Neighbor" is vintage Memphis high adrenaline rock, turn it up, rip the nob off, and give the finger to the cops as you drive past kind of music. I like it…A LOT.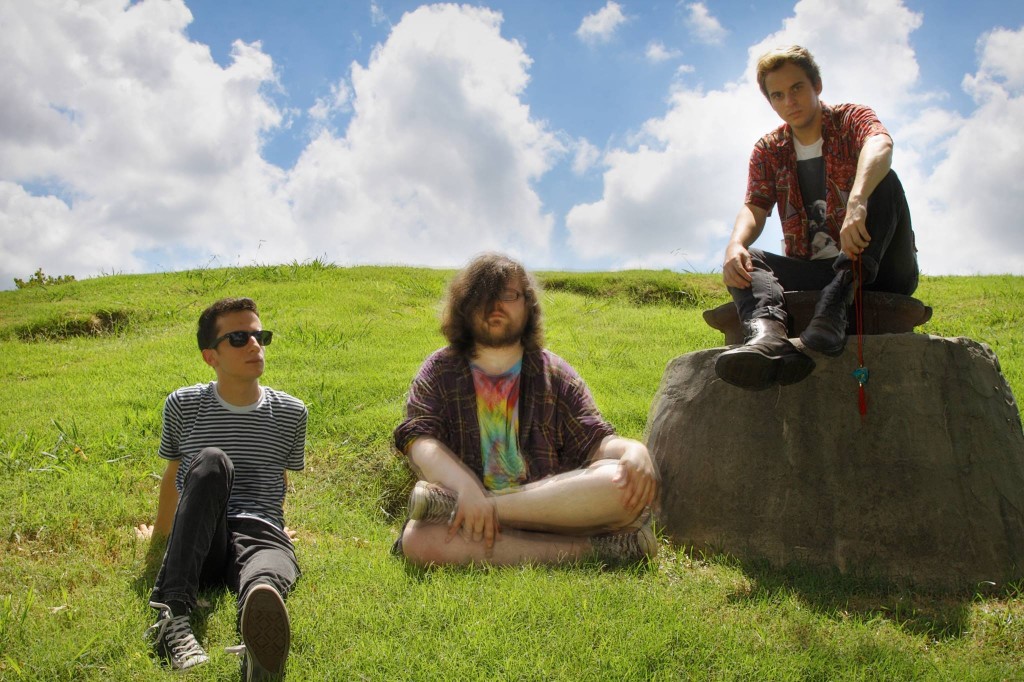 Looking Forward to Being Attacked takes a few listens to settle in with the listener, it's jarring an unlike most things you are going to listen to, but it's oh so good, and an album that you should add to your collection today. Cretin Stompers are a band to definitely watch in the future. They not only bring the rock, but they also bring the weird. Hell yeah!
Key Tracks: "Project: Object" / "Cowboys From Mars" / "Randy Kraft"
Artists With Similar Fire: Jay Reatard / Ween / Black Bug

Cretin Stompers Website
Cretin Stompers Facebook
HoZac Records
– Reviewed by Kevin Poindexter
Latest posts by Kevin Poindexter
(see all)