The Pains of Being Pure at Heart


Days of Abandon
Yebo Music [2014]



Fire Note Says: The Pains of Being Pure at Heart is a bit too pure this time around.
Album Review: Sometimes an album's beginning betrays its overall essence. Sometimes it sets the tone, even if that tone was not what you wanted to hear. Days of Abandon, the third and newest release by The Pains of Being Pure at Heart (hereafter referred to as The Pains), lives up to the latter at the expense of the former. The NYC band is made up of Kip Berman (guitar, vocals), Kurt Feldman (drums), Alex Naidus (bass), and Peggy Wang (vocals, keyboards). The opening track on this LP is a light number entitled "Art Smock." It is precious, twee, slight, many words that some may (wrongly) attribute to the band itself.
In fact, I went back and listened to The Pains' debut album after giving Days of Abandon a listen. What I heard surprised me – a guitar-heavy, noisy, yet melodic effort. That fire is lacking on this release. The Pains go soft not only with "Art Smock," but with other songs like "Kelly" and "The Asp At My Chest." The music sounds like a defanged The Cure, or "We Built This City" era Starship. Yeah, in other words: not too exciting. However, there is some good stuff to be found on Days of Abandon. When The Pains connect, they are hitting home runs. Maybe the contrast with the preceding track strengthens it, but the second song "Simple and Sure" is very nice.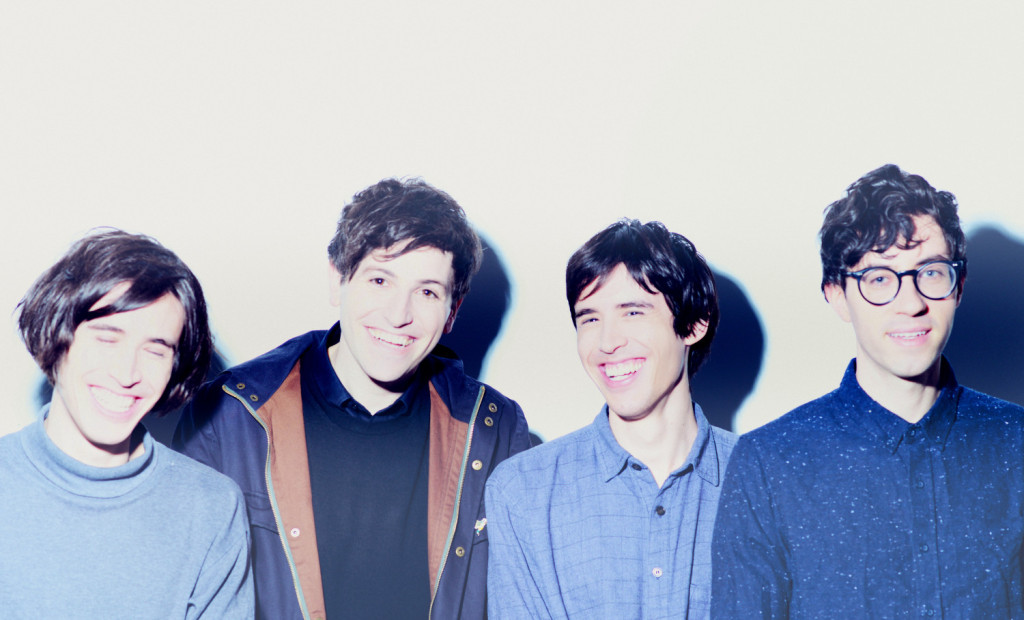 And then there is "Eurydice," my favorite track on the album with its urgency and swelling chorus. That passion and earnestness makes The Pains fill a niche in indie rock, but those two qualities are too often lacking on this LP. "Eurydice" almost makes up for a somewhat boring rest of the album though. "Until The Sun Explodes" is another catchy, jangly, Neo-New Wave rocker. This and "Eurydice" mesh well with Berman's voice, which sounds a lot weaker on some of the album's other tracks. The interplay between his voice and Wang's reaches the heights it's capable of on "Until The Sun Explodes," which seems to end too quickly.
Days of Abandon continues the recent trend of band's seeming to play it too safe (see Coldplay and The Black Keys). I'd like to see The Pains take more chances next time and play to their strengths. Maybe it's antithetical to the band's name, but they may get better if they become a little less pure.
Key Tracks: "Simple and Sure" / "Eurydice" / "Until The Sun Explodes"
Artists With Similar Fire: Hospitality / Best Coast / The New Pornographers

The Pains of Being Pure at Heart Website
The Pains of Being Pure at Heart Facebook
Yebo Music
-Reviewed by Matthew Heiner
Latest posts by Matthew Heiner
(see all)