Nones


Midwestern Family Values
HoZac Records [2014]



Fire Note Says: Unhinged and chaotic, Midwestern Family Values delivers the goods.
Album Review: Nones are rock. Let me repeat that just a little bit louder, NONES ARE ROCK! This Chicago band is the music you play when you are in a bad mood and you want to get a little bit loose. They are chaotic, they are aggressive, they have a bad attitude, and they are a shitload of fun. Nones are equal part punk rock and psychedelic garage rock with tons of Stooges and Hawkwind thrown in to the mix. How does that sound? It sounds pretty awesome doesn't it, you're damn right it does. You start mentioning hallowed names like The Stooges and Hawkwind and you better be good, because those are the titans, and if you aren't up to snuff, it's going to be easy to hear. Nones have nothing to worry about, they are inspired by the legends and have answered the call and risen to the occasion and delivered a KO punch with their first album, Midwestern Family Values.
I like Nones because they don't mess around, they are a three piece, that augment their sound with some crazy sax noise that seems like it was airlifted in by the great Steve Mackay whose Sax helped to propel the album Fun House into the stratosphere. It's unhinged, it's chaos, it doesn't make any sense, yet it all makes perfect sense. It's raw and brutal, I like that. "Aunt Peg" is a sledgehammer of an opening track. The guitar riff slices and dices while the bass and drums pound out the sound of the apocalypse's death march. Check out "Eyeball Potion" for a short blast of chaotic rock that could only have originated in the windy city. It's the Jesus Lizard, it's Naked Raygun, it's The Effigies, all rolled up in a Big Black ball and here to kick your ass. Before you know it, it's gone…did that just happen? Yes it did…"Defecating Gray" is the spiritual son of The Stooges. I immediately thought of The old Pretty Things song "Defecting Grey" when I saw the title, but that is where the similarities end. This is sludge, this is the eye of the hurricane, this is a punch in the gut all in one. "Space Load" is a heavy psych track, that pushes all the right buttons if you are a fan of the heavy psych bands of the early 70s.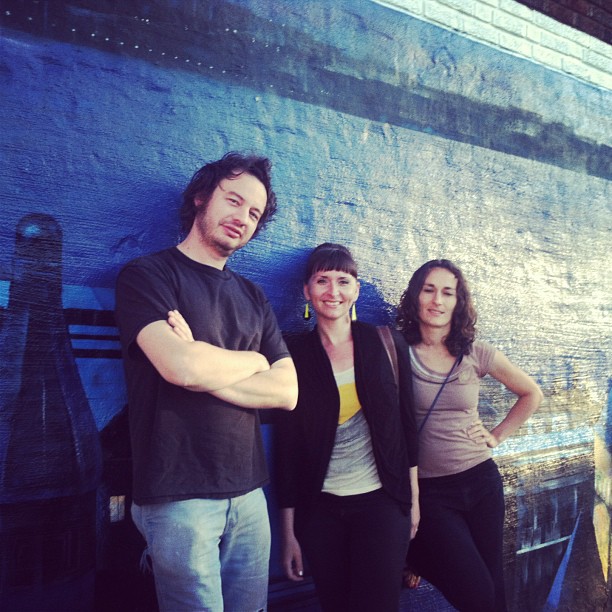 If you're a fan of HoZac Records, you know the deal, you need to have this. This label has an impeccable aesthetic, and you can trust them. If they put it out, it's good. Nones are the next in the long line of fantastic bands who have found a home on the label. Check it out!
Key Tracks: "Space Load" / "Aunt Peg" / "Eyeball Potion"
Artists With Similar Fire: The Stooges / Hawkwind / The Jesus Lizard

Nones Website
Nones Facebook
HoZac Records
– Reviewed by Kevin Poindexter
Latest posts by Kevin Poindexter
(see all)