Gruff Rhys


American Interior
Turnstile Music [2014]



Fire Note Says: American Interior blends psych, folk, pop, rock and traces of dance music into a potent blend that is uniquely Rhys and completely satisfying.
Album Review: The Super Furry Animals have been on hiatus since 2010, following the release of Dark Days/Light Years. Since that time, SFA frontman Gruff Rhys has been busy, first releasing the excellent Hotel Shampoo, and now releasing the multimedia experience, American Interior. American Interior is a film documentary chronicling Rhys's retracing of the footsteps of Welsh explorer John Evans (a distant relative of Rhys's), who travelled to America in the late 1700's to try and find a lost tribe of Welsh speaking Indians. This album serves as both the soundtrack to the documentary, and is an excellent standalone piece as well. There is also an app available which also chronicles Rhys's journey, and serves as a nice companion piece to the album. I haven't seen the documentary yet, so I found the app to be a great resource in helping me wrap my arms around the album's concept.
If you are a Gruff Rhys fan, there aren't going to be any surprises here. He is still using a unique sonic palate that has become his trademark. He blends psych, folk, pop, rock and traces of dance music into a potent blend that is uniquely Rhys and completely satisfying. It's going to take a few listens to really grasp onto the concept of the album, but as I stated, it loosely follows the path of John Evans across United States and into the American Interior. The key song to unlocking the whole thing is "100 Unread Messages" which lays out the roadmap for the journey. From that point on, it's best to just buckle your seatbelt and go along on the journey. "100 Unread Messages" features now ex Flaming Lips drummer Kliph Scurlock, and his drumming really moves the song forward. It's the ultimate road song, and sounds actually sounds like windows down, arm out the window rock and roll. It's a fantastic! "The Whether (Or Not)" features a more whimsical sound coupled with some fantastical wordplay and a sublime melody. "The Swamp" was another impressive song that immediately struck me as a highlight of the record. It features some cut up beats and the finest vocal performance on the album. Rhys's voice really soars on this one! "Allweddellau Allweddol" is sung in Welsh, but similar to to the SFA album Mwng not being able to understand it doesn't hinder your enjoyment one bit. "Tiger's Tale" serves as an epic finale to the album, it features some lovely soaring guitars and gorgeous piano, it's an instrumental number that I like to think of as the music that plays as the credits are rolling.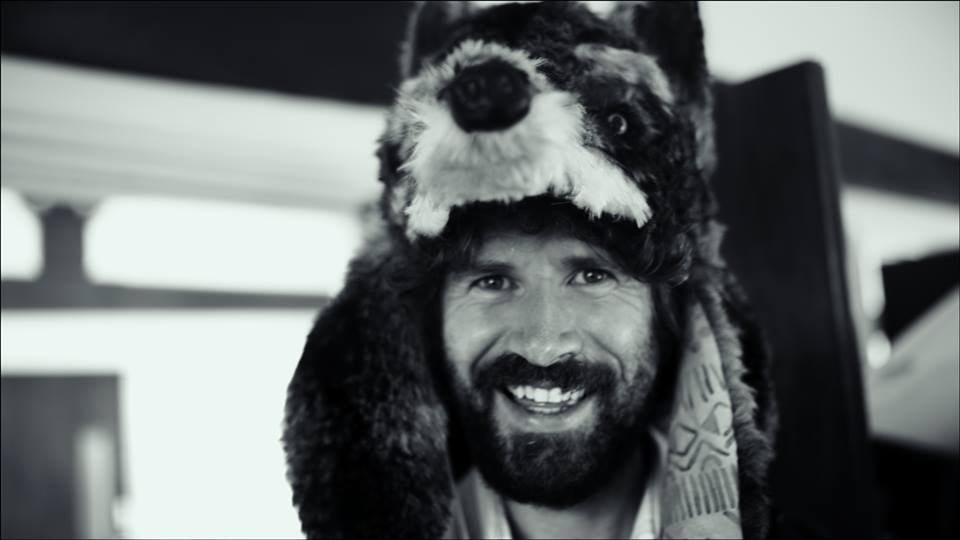 The film has finished, it's time to leave kids. Did Rhys or Evans ever find the lost tribe of Welsh speaking Indians? I'm not going to spoil the ending for you, you should check out the movie, album and the app to find out the answer. Even if you aren't interested in the multimedia concept of American Interior, this is a great album, and one to pick up, especially if you are a longtime listener!
Key Tracks: "100 Unread Messages"/ "The Swamp"/ "The Whether (Or Not)"
Artists With Similar Fire: The Flaming Lips / Supergrass / Super Furry Animals

Gruff Rhys Website
Gruff Rhys Facebook
Turnstile Music
– Reviewed by Kevin Poindexter
Latest posts by Kevin Poindexter
(see all)