Against Me!


Transgender Dysphoria Blues
Red Distribution [2014]



Fire Note Says: Against Me! has made an album that deserves the attention it has received.
Album Review: It can be difficult to separate the story from the music. This is the case with Against Me!, and fairly or not, the punk band does nothing to separate the two either. For those unfamiliar with Against Me!, the Florida-based band consists of Laura Jane Grace (vocals, guitar), James Bowman (guitar, vocals), Atom Willard (bass), and Inge Johansson (drums). Grace, as the title of the album implies, identifies as a transgender woman. Since coming out in 2012 Against Me! has received attention for this fact alone. Transgender Dysphoria Blues is full of musings and references to this aspect of Grace's identity. How does the band's music stack up though?
The brief answer to that question is it stacks up well. High on energy and hooks, there are very few slow spots throughout the ten tracks and 28+ minutes of Transgender Dysphoria Blues. Grace's voice is strong and emotionally evocative. The guitars generally have enough pop to them that the melodies of each song are strong and resonant ("Paralytic States" comes to mind). "True Trans Soul Rebel" has another great guitar hook and the chorus is eminently singable.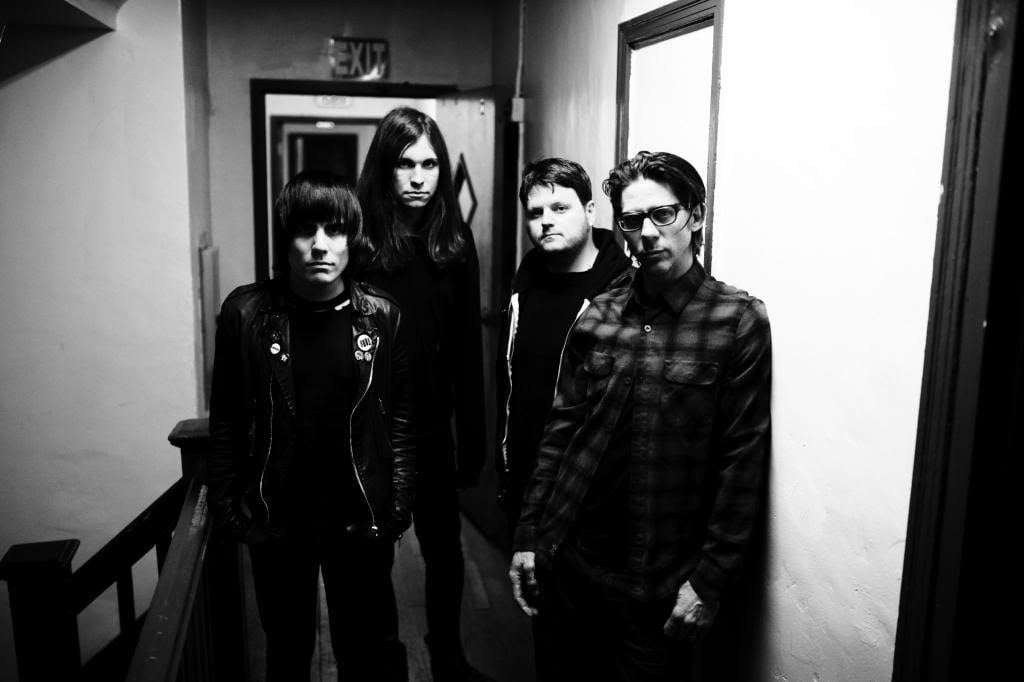 The album's slower and more reflective track "Two Coffins" serves as the requisite palette cleanser. It mellows the mood and has a timeless feel to it. Grace sings about the inevitable loss that will ultimately doom her relationship. The two coffins refers to her hope that her and her lover will be able to sleep side by side forever. Both morbid and romantic, the tracks stands out because of its tone.
Punk, as an offshoot of the dangerous rock of the 1950s and 1960s, has been the music of rebellion and rejection of the establishment. The content of Transgender Dysphoria Blues fits the genre so well, giving a voice to one transgendered person. As the population is often without a voice and marginalized, this album is important as it sheds light on one perspective of the lived experience of someone who identifies as transgender. Full of powerful images and words (and slurs), Grace and company convey the anger, pain, and anxiety of that experience. What I take away is the universal nature of those feelings.
Key Tracks: "True Trans Soul Rebel," "Paralytic States," "Two Coffins"
Artists With Similar Fire: Green Day / Yeah Yeah Yeahs / The Clash

Against Me! Website
Against Me! Facebook
-Reviewed by Matthew Heiner
Latest posts by Matthew Heiner
(see all)