Skating Polly


Fuzz Steilacoom
Chap Stereo [2014]



Fire Note Says: Skating Polly's Fuzz Steilacoom suffers from a pleasant multiple personality disorder.
Album Review: Having just finished my review of the bubbly Tweens album, it seems appropriate to get a bit more down and dirty. Oklahoma City's Skating Polly seems to handle that role quite easily. Now on their third release, sister-duo Kelli Mayo and Peyton Bighorse are fierce but never out for blood—in fact, their attitude takes on a well-maintained, tender balance, stretching to encompass many vibes; from Nirvana's Bleach to Neutral Milk, Perfect Pussy to Sleater-Kinny, Jenny Lewis to The Pack A.D., Speedy Ortiz to Waxahatchee.
The duo is never bogged down by their influences. They just love their 70's punk and 90's alt-fuzz scuzz. Largely self-taught musicians (Bighorse plays guitar, Mayo plays a guitar/bass hybrid called a basitar, and both play drums and piano), this duo twists and bends melodies along with a hint of noise to aid their stripped-down song structures. Right out of the gate, "Alabama Movies" buzzes into your ears with low menacing strings and high vocal screams—not bad for an introduction. "Scummy Summer" takes their "ugly pop" direction from a Bleach-style starkness to a lo-fi bedroom punk project. What boosts most of these tracks above average is their ability to surprise. "Ugly" creeps the ladies' vocals along a simple Neutral Milk Hotel strum before some fiendishly gritty lows break in. Following that track is the seemingly out of place "Break Your High," which has a sing along sway that's actually quite nice.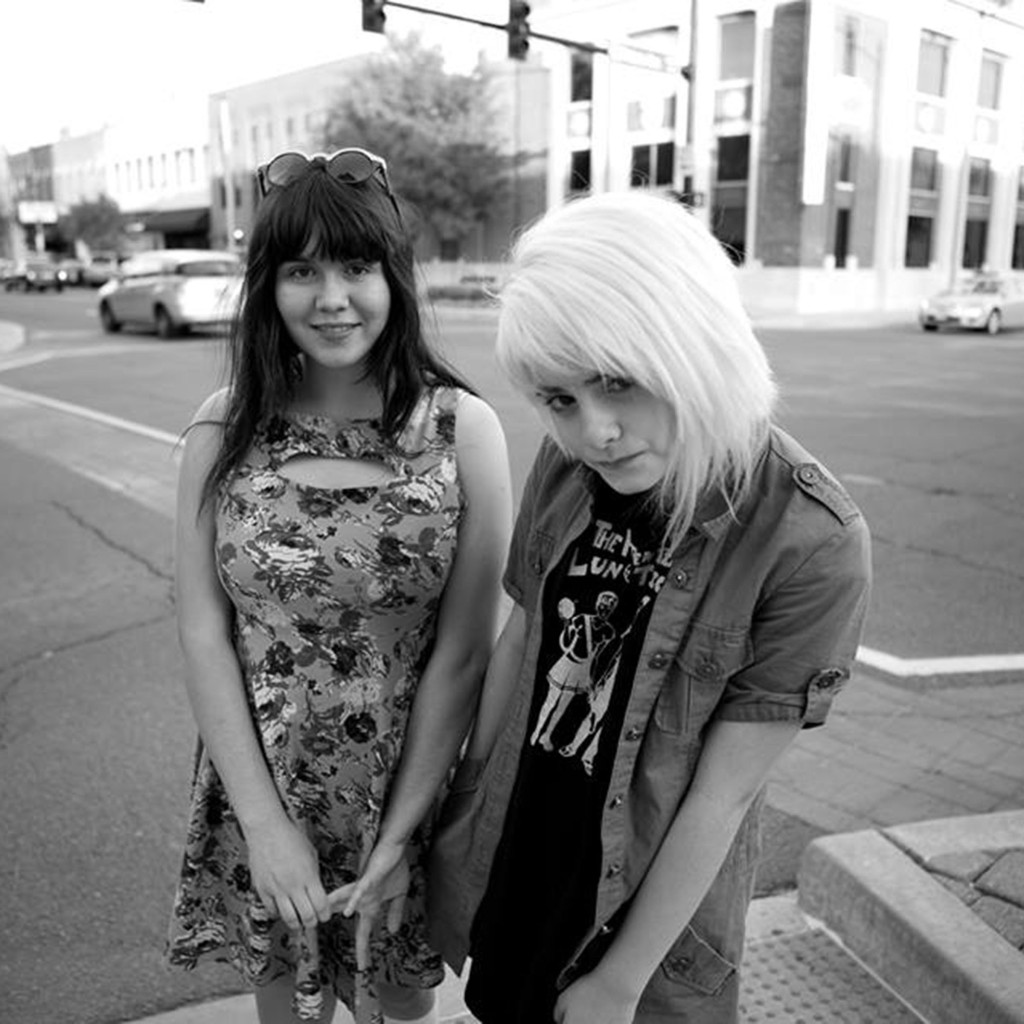 Other album highlights like "Van Gogh" include the lo-fi garage stylings of The Pack A.D. channeling Karen O; the simple chords of "Play" could easily be ripped from any of the first three White Stripes albums, while the final track "A Little Late" wouldn't be out of place on a Regina Spektor or Elliot Smith album. It's Fuzz Steilacoom's multiple personalities that piqued my interest in the first place, though it's hard to say how the average listener will feel. Those searching for a single clear direction might be put off by Skating Polly's song schizophrenia. But if they stay on this path, keep honing their craft, and aim for a bit more cohesion, their releases will only become more interesting.
Key Tracks: "Alabama Movies," "Lilly," "Play"
Artists With Similar Fire: The Boom Bang / The Pack A.D. / Babes In Toyland
Skating Polly Facebook
-Reviewed by Christopher Tahy
Latest posts by Christopher Tahy
(see all)