Mahayla


Electricspaceagesweetheart
Serial Lover Records [2014]



Fire Note Says: Electricspaceagesweetheart is a welcome listening pleasure for fans of 90's era alt-rock.
Album Review: Mahayla's Electricspaceagesweetheart is a restart of sorts for front man Dave Fera and fellow bandmates Mark Davis (drums), Ike Aguilar (guitar) and Chris Johnson (bass). After a seven-year hiatus, you would think there would be some rust, but this is a polished and crisp sounding release. If you grew up listening to, and loving 90's indie/alternative rock, this album might be right up your alley.
Trying to pigeonhole Mahayla's sound is not difficult, but it is varied and well done; they offer a multi-colored pallet of indie/alternate rock influences. Fera's vocals remind me a lot of The Long Winters' John Roderick and some of the tracks have a similar psychedelic Americana sound. "Just Call," "Sitting At The Table," "If I Could Have Her Tonight," and "End Of Your Creation" are the more mellow tracks on the album and serve as a satisfying buffer to some of the more edgy and faster paced tracks. Mahayla really shine when they dole out their power pop tracks.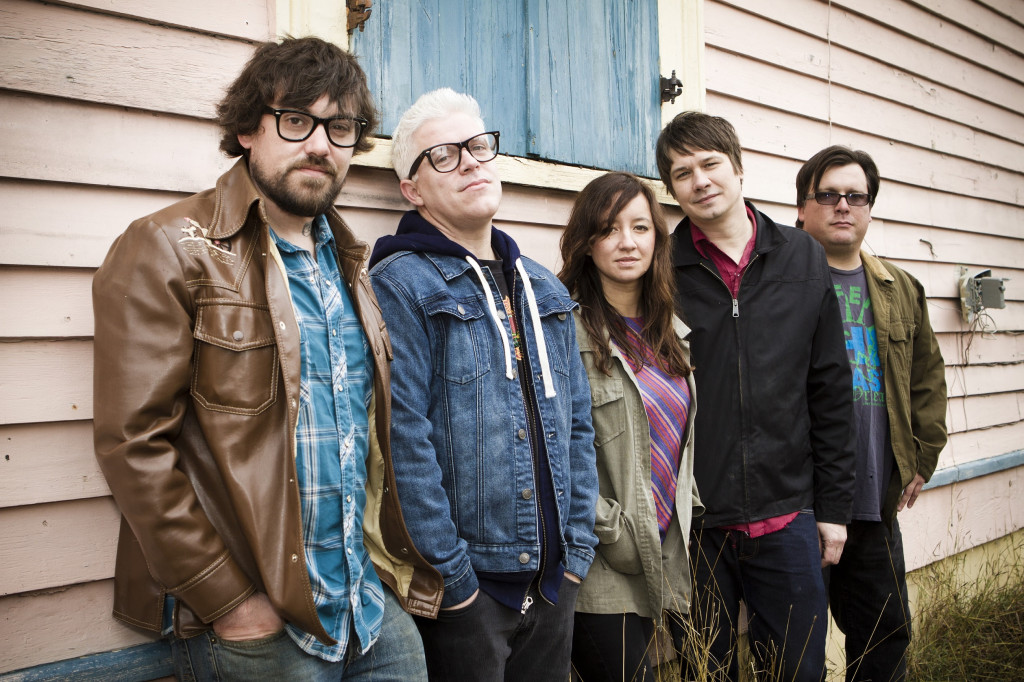 "Bestie," the album opening track, starts off like a goofy Fiery Furnaces track, but quickly gives way to a brisk and frenzied rock sound. "Wilderness" is a bouncy tune with a sort of Built to Spill-ish guitar jam thrown in. "Good Old Days" is another guns-a-blazing paced track with pleasant harmonies from Fera and keyboardist Yanti Turang.
"Caroline" is the heaviest track on Electricspaceagesweetheart. It has moments of unabashed hardcore rock blended with signature 90's choruses that could have come from Overwhelming Colorfast (if you know who they are, you know that this track is a real treat).
Electricspaceagesweetheart is a pleasurable listen. Mahayla have a flair of making 90s rock sound fresh again. It sounds big and will go well with a long drive, windows down, stereo blaring. It even made me pull out some my older 90's alternative rock (including Overwhelming Colorfast) albums.
Key Tracks: "Bestie," "Wilderness," "Caroline"
Artists With Similar Fire: The Long Winters / Fiery Furnaces / Overwhelming Colorfast

Mahayla Website
Mahayla Facebook
Serial Lover Records
– Reviewed by Daniel Taylor
Latest posts by Daniel Taylor
(see all)