It is that time a year again when vinyl gets its day in the sun. That is this coming Saturday (April 19th) Record Store Day 2014. If you are heading out our staff have put together some of the titles we think are worth grabbing this year!
CHRISTOPHER TAHY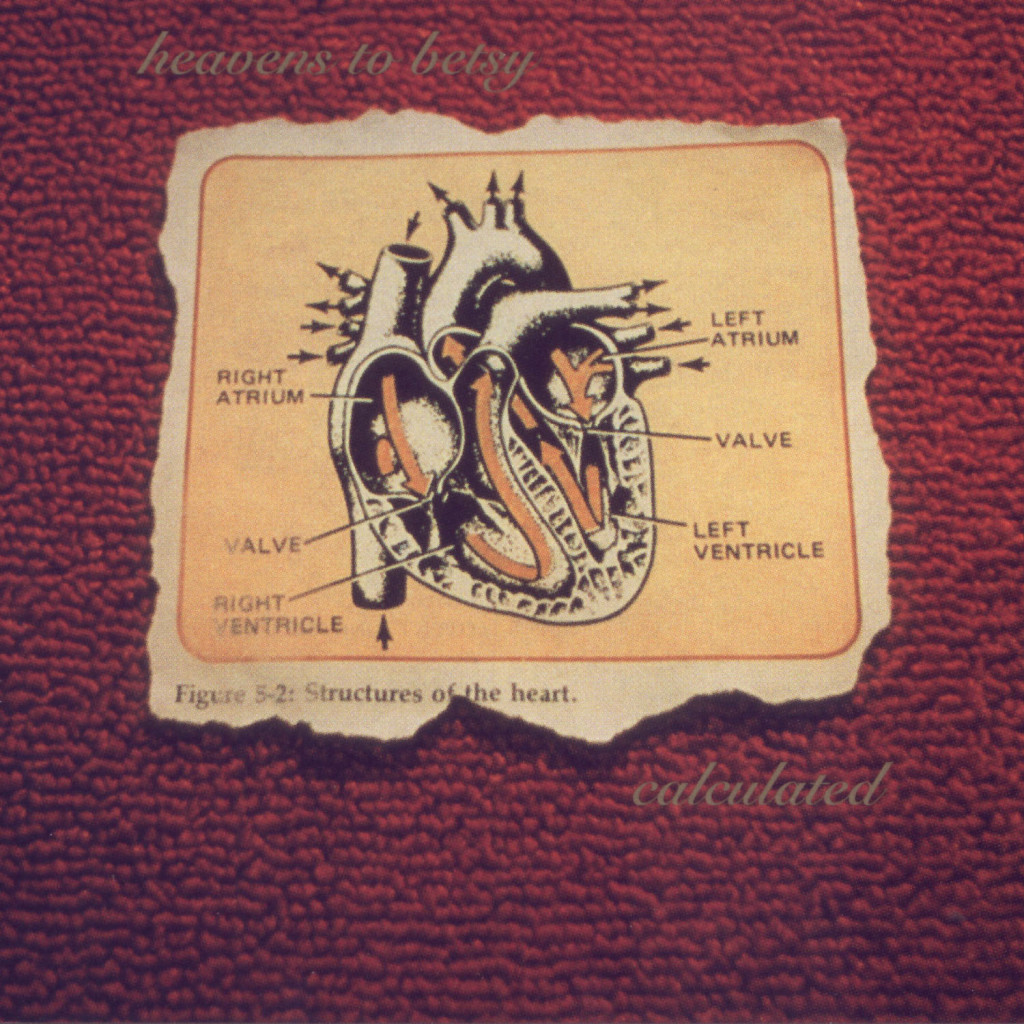 Heavens To Betsy – Calculated: Anything that has to do with Corin Tucker/Sleater-Kinney I'm in for. The fact that it was praised by critics during its original 1993 release adds to the fervor even more. At 1000 copies pressed, line placement—a.k.a. the great equalizer—could play a big role in snagging a copy. (12″ LP Vinyl; 1000 pressed)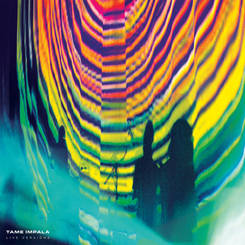 Tame Impala – Live Versions: Last year's list included their special red vinyl pressing of the Wander EP, and of course this has to be included. The live arrangements of these tracks are distinctly different than the studio recordings, and they've been chosen for this RSD release for that reason. With 5000 pressed this one should be easy to find. (12″ LP; 5000 pressed)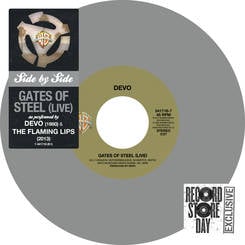 Devo/The Flaming Lips (Side By Side Series)-Gates Of Steel 7″: I'm always a sucker for a good side by side and this one proves no different. I should really know more about Devo. This release will aid in my education, and being paired with one of my favorite bands is a definite plus. With 7500 pressings this will be at record stores everywhere. (7″ Silver vinyl, 7500 pressed)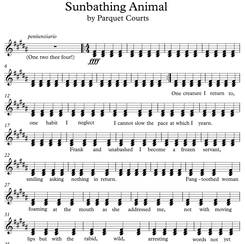 Parquet Courts – Sunbathing Animal: Back in 2012 a modest band by the name of Parquet Courts released a little record by the name of Light Up Gold. 500 vinyl copies of the first pressing, 100 of those being gold. 2013 brought the official world wide release as these indie slackers took us all by storm. The "Sunbathing Animal" 7" give us more insight into their next album and we couldn't be more excited. Another one to get to your local shop early as only 1000 have been pressed. (7″ vinyl; 1000 pressed)

The Velvet Underground – Loaded: Being a fan of the psych genre I find it a travesty that I don't own any Velvet Underground records. RSD 2014 is here to remedy that with a reissue on pink, black and white splatter vinyl of the 1970 Cotillion Records release. With 3000 copies pressed this will be in my hands for sure. (12″ LP pink, black and white splatter vinyl; 3000 pressed)
Shout Outs:
First one goes out to my wife and her love of Sam Cooke. Ain't That Good News is getting released and I have to pick that up for her. The other one goes out to Motel Beds paired on a 7" with TORRES. It's limited to a 300 pressing run and "Tropics of the Sand (feat. Kelley Deal)" is a fantastic song. If you can get your hands on it, PICK IT UP!
_____________________________________________________________________________________________________________________
SCOT LADE
I love indie record stores and vinyl and all the wonderment that once went with such places and such things. They are still magical and even if people only pay attention one day a year there is hope that there are enough real music lovers to keep those beloved establishments and formats alive. I've always been a fan of the old 7″ so my picks for Record Store Day 2014 reflect that fetish.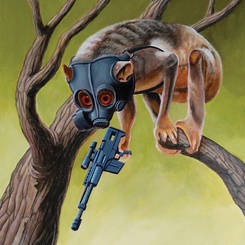 Sunny Day Real Estate/Circa Survive – Split 7″: As much as I love Circa Survive, this pick is all about the first new music from SDRE since 2000. And I'm not going to cheat either – no checking the internet to download it ahead of time. It'll be just like the good ole days when you had to wait to put the needle in the groove to hear it. That was always pretty exciting. (7″ burgundy vinyl; 2500 pressed)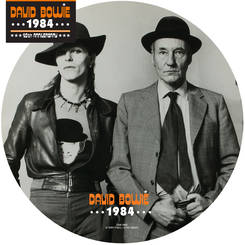 David Bowie – 1984 Picture Disc: Pictures discs are way cool and highly collectible. This one is backed with a live version of the song originally performed on the Dick Cavett Show that has never been released as a 45 and hasn't been available for a while in any format. After last year's epic LP The Next Day I've been in a Bowie mood ever since and this cut (from Diamond Dogs) never gets old. (7″ Picture Disc; 4000 pressed)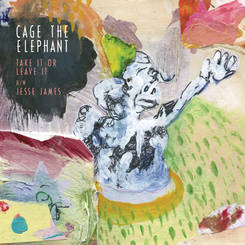 Cage The Elephant – Take It Or Leave It: Is it okay to like these guys? I'm not sure and, to be honest, I don't really care. Their latest album, Melophobia, is great and this track is one of their best. Once again, it is the non-LP b-side that's got me interested. Could it be a remake of the 1959 hit by The Gaylords? Probably not but that would be sick. Either way this is a band I know I shouldn't like but they kick my ass anyway. (7″ Single; 1500 pressed)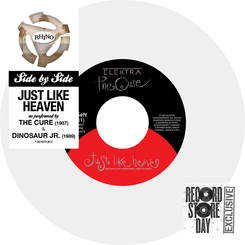 The Cure/Dinosaur Jr. – Side By Side Series: From the Side By Side series comes this artifact: The Cure's 1987 smash hit "Just Like Heaven" on Side A and Dinosaur Jr.'s cover version from 1989 on the flipside. What a great concept! Rhino is also offering "Soul Kitchen" pairing The Doors with X and "Skulls" by The Misfits with The Lemonheads version on the b-side. I might have to get all three of those! (7″ white vinyl; 5000 pressed)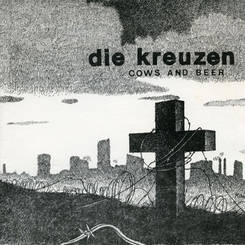 Die Kreuzen – Cows And Beer: The mighty Milwaukee hardcore band's first EP is back! Released in 1982, this beast was the first thrash metal punk record ever. They were so far ahead of their time (well, a couple years) that this long out of print item has been a hot bootleg for years so they decided to re-master it and give it a proper reissue. This thing will melt your face off and I, for one, cannot wait to get a fresh copy after mine got stolen (by punk friends, if you can believe it) almost 30 years ago. (7″ on five different colors; 5000 pressed)
______________________________________________________________________________________________________________________
JOE EVERSOLE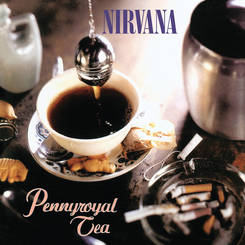 Nirvana – Pennyroyal Tea/I Hate Myself and Want To Die: Original plans for the single in 1994 were cancelled due to Kurt Cobain's death
. "Pennyroyal Tea"/"I Hate Myself and Want To Die" (which appeared on The Beavis and Butthead Experience CD). (7″ Single; 6000 pressed)

Soundgarden – Superunknown: The Singles

: Features 22 tracks including "Black Hole Sun", "My Wave," and "Spoonman",
as well as the B-sides. This is a great addition to your collection and great companion to the upcoming Deluxe reissue of Superunkown which is due this summer. (5 x 10″ box set; 3500 pressed)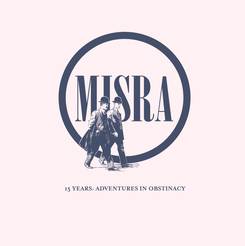 Various Artists – Misra Records 15 Years: Adventures in Obstinacy: Dayton Ohio is fully represented on RSD with Misra Records 12 inch comp featuring: R. Ring "Fallout & Fire" (Kelly Deal), "Holopaw "Discotheque", Crooks on Tape "If Feelings Mean a Thing", Motel Beds "Smoke Your Homework", Centro-matic "Triggers & Trash Heaps", Emily Rodgers "Hurricane" SIDE TWO: Summer Hymns "Beginning to See", Phosphorescent "I am a Full Grown Man (I Will Lay in the Grass All Day), Southeast Engine "Adeline of the Appalachian Mountains", Shearwater "Whipping Boy", Sleeping States "Rivers (12" LP; 800 pressed)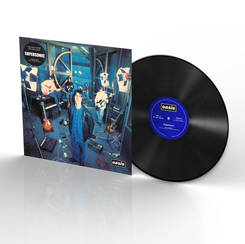 Oasis – Supersonic: Reissue of the original 'Supersonic' 12″ with remastered audio, on heavyweight vinyl in original sleeve.

"Supersonic"/"Take Me Away" "I Will Believe (Live)" (12″ LP; 3500 pressed)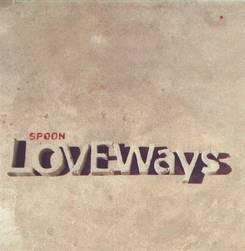 Spoon – Loveways: This classic EP is being reissued as a 12 inch for the first time on vinyl. A must have for any Spoon fan. (12″ Vinyl; 700 pressed)
______________________________________________________________________________________________________________________
SIMON WORKMAN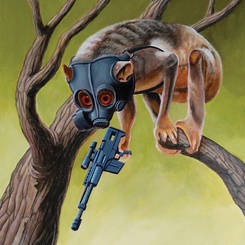 Sunny Day Real Estate/Circa Survive – Split 7″: Sunny Day Real Estate reunited for a brief tour in 2009, and while fans awaited new material it never arrived. Now one of the songs recorded during their abortive album sessions is being released as a split 7″ that also features a B-side from Circa Survive. (7″ burgundy vinyl; 2500 pressed)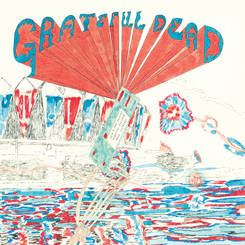 Grateful Dead – Live at Hampton Coliseum 1979: The latest installment in what seems to be a regular stream of Grateful Dead RSD releases, this show from December '79 (keyboardist Brent Myland first year with the band) was their first at the legendary venue. It's a double LP package that features cool hand-drawn bootleg-style album art. (2 LP Numbered; 7900 pressed)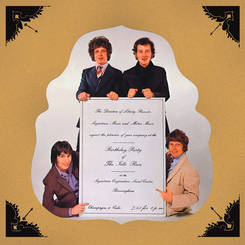 The Idle Race – The Birthday Party: Rhino's new reissue of The Idle Race's excellent debut (featured in our "Hidden Revolutions" list) includes replica packaging with all the original extras, and is pressed on gold vinyl. A must-have addition to any psych-pop fan's collection. (12″ LP Gold Vinyl; 1000 pressed)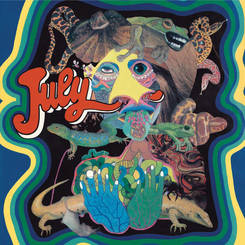 July – July: Even more limited than the Idle Race reissue (only 850 pressed), this London psych band only released this self-titled album during their original run, but based on the tracks I've heard and its reputation in knowledgeable circles, this is another one to keep an eye out for. (12″ LP; 850 pressed)

Various Artists – Pop Yeh Yeh: Psychedelic Rock from Singapore and Malaysia 1964-70, Vol. 1: I love checking out compilations of obscure music from all around the world, especially if that music is described as "psychedelic" in some way. This collection, promisingly subtitled "volume one," is a double-LP and that sounds like the perfect fix for hardcore psych fanatics looking for something off the beaten path. (12″ LP; 1000 pressed)
______________________________________________________________________________________________________________________
CHRISTOPHER ANTHONY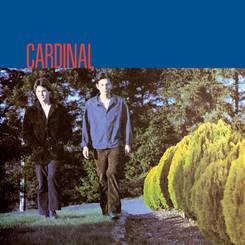 Cardinal – Cardinal: Cardinal is the band that features Richard Davies and Eric Matthews and this is their debut that originally released in 1994. The guys got back together in 2012 for long overdue sophomore record but you may by more familiar with Davies from his Cosmos project with one of our favorites Robert Pollard. This was a great debut and was underappreciated as it rebelled against grunge with its smooth indie vocals. This is crazy limited so good luck. (12″ LP; 300 pressed)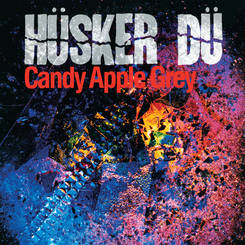 Hüsker Dü – Candy Apple Grey: Everyone should have a copy of this record. Do you need this special grey one – probably not if you already have a copy of the album but if this one isn't in your collection seek it out! (12″ LP Grey Vinyl; 1750 pressed)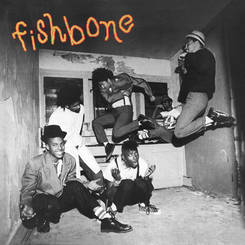 Fishbone – Fishbone: If you like punk and ska then you should check out Fishbone. This is their 1985 6 song debut and features classics "Ugly" and one of my favorites "Party At Ground Zero." This is the first time in 30 years this record has been pressed. (12″ LP; 1000 pressed)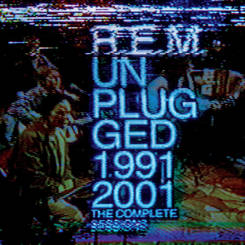 R.E.M. – Unplugged: The Complete 1991 and 2001 Sessions: I have always been a R.E.M. fan and this set finds them in their element. The more interesting piece about this set is it being limited to 1000 copies which seems low for a big name. (4 x 12″ LP, 1000 pressed)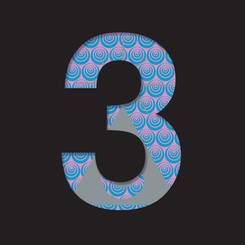 Spaceman 3 – Translucent Flashbacks: Here is nice offering from Spaceman 3 which was Jason Pierce's (Spiritualized) first band. You may not be familiar with their work but they have influenced countless bands with their psychedelic walls of distortion with over-amplified acoustic guitars and synths. This limited set collects their first three singles all individually packaged and bundled into a wide spine outer sleeve including the singles "Walkin' with Jesus", "Transparent Radiation" and "Take Me to the Other Side." This is a great piece for collectors. (3 x 12″ 180g LP, 300 pressed)
Record Store Day 2014 is almost here so form your own list and head out to the shops on Saturday to grab your piece of vinyl history.
Latest posts by Fire Note Staff
(see all)