Doug Gillard


Parade On
Nine Mile Records [2014]



Fire Note Says: Parade On perfectly showcases Gillard's multi instrumental skills and catchy melodies.
Album Review: I have said it before, and I will say it again, there aren't many rock guitar players who can hold a candle to Doug Gillard. I am going to go ahead and assume that as a loyal reader of The Fire Note that you are aware of the bands that Gillard has been in, but for those of you who are not, here is just a partial rundown of who Gillard has played with, Guided by Voices, Death of Samantha, Cobra Verde, Nada Surf, My Dad is Dead, Gem, as well as having played on albums from the likes of The Hold Steady and Richard Buckner. But that's not all, he is more than just an incredible guitar player, he is also an accomplished songwriter, and on his third solo album, Parade On, he not only showcases his multi-instrumental skills (handling everything but drums), but also his gift for crafting catchy vocal melodies.
Highlights are aplenty on Parade On, which showcases not only Gillard in full on rock mode, but also hits on his power pop and introspective sides. If you are a Guided by Voices obsessive like I am, it is easy to hear similarities between the instrumental work on this album and Gillard's work on the classics Speak Kindly of Your Volunteer Fire Department and Waving at Astronauts, both albums that he either played all of or most of the instruments on.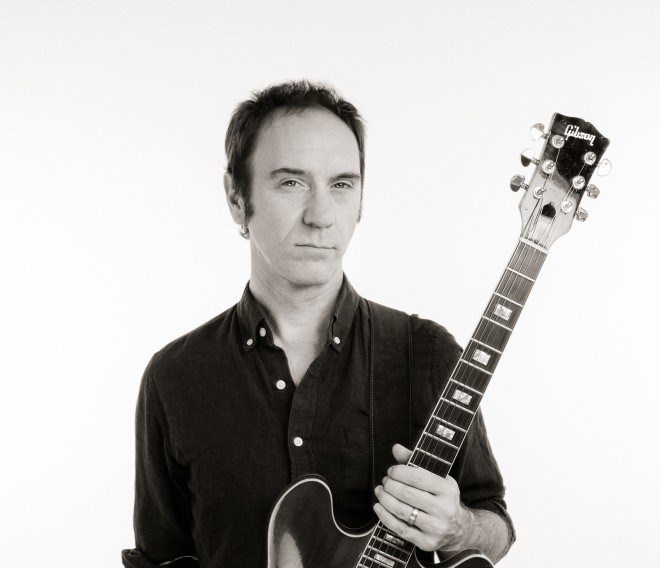 "Ready For Death" opens the album on an incredibly up-tempo number. It's always amazed me that despite being one of the great guitar heroes in indie rock, Gillard always shows remarkable restraint with his playing, he could easily play some wanking leads here all over the song, but he isn't that kind of player, his playing always suits the song first, he plays exactly what is needed. "Angel X" features some tasty angular power pop punk riffing, with nasty jazzy lead guitar thrown into the mix.
The guitar isn't the only part of the song that gets stuck in your head, Gillard's vocals on this one are also top notch. The song fades in the middle of another guitar solo, which definitely leaves you wanting more! "I Shalt Not Want" is my pick for best song on the album, it sounds like a Lennon-esque outtake from The White Album, before throwing more guitars and keyboards into the mix building to a majestic conclusion. "Overseas" and "Come Out and Show Me" offer up some substantial Lifeguards style prog rock right in the middle of the album where Gillard is able to spread things out a little and show off his musical chops in ways that you just can't do in the shorter more compact pop songs. Don't get the wrong idea though; Gillard is still a rocker at heart, and "Upper Hand" shows off that side of him, as do "On Target" and "Parade On". In fact, "Parade On" is my pick for 2nd best track on the record, the chorus is mind-blowingly great and a true fist-pumper. While Gillard's two previous solo albums, Salamander and Call From Restricted were both really good and I recommend them both, Parade On is on another level entirely.
Key Tracks: "Parade On", "I Shalt Not Want", "Ready For Death"
Artists With Similar Fire: Guided by Voices / Tommy Keene / Game Theory

Doug Gillard Website
Doug Gillard Facebook
Nine Mile Records
– Reviewed by Kevin Poindexter
Latest posts by Kevin Poindexter
(see all)