Manchester Orchestra


Cope
Loma Vista / Republic Records [2014]



Fire Note Says: Manchester Orchestra goes bigger on their fourth album Cope.
Album Review: The muscular guitar opening of "Top Notch" on Manchester Orchestra's fourth album Cope is all business as the band makes the full transition from indie start-ups to mainstream alternative rock act. 2011's Simple Math found the band creating an epic concept record that worked for me but is an album that I never really returned back for more. If that heavier type of brainy album was not your thing then Cope will be your new best friend. I say that because it is a really "big" sounding record with tall walls of guitar, plenty of harmonics and enough emotive vocals from singer Andy Hull to open up your deepest feelings.
All of this explosive sound does have a consequence as Cope finds its songs repeating themselves sometimes with several soft to loud patterns that sound too similar. If you take some of these tracks and isolate them you have several good rock songs. Put them all together and you have created a very similar pattern. I like a little variety within records and even though Cope is catchy in many of its parts, it still underwhelms at times because you need to check the track list to see where you are.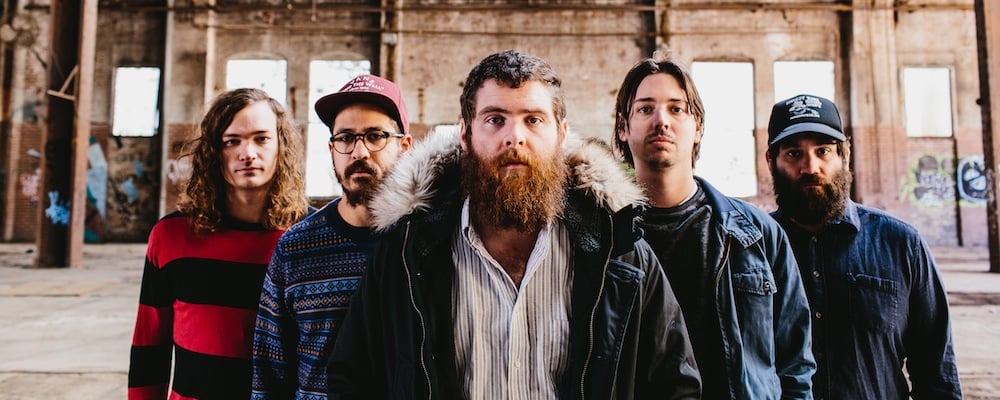 From the opening track to the closing title song, Manchester Orchestra provide plenty of thundering anthems that crash over you like a wave – again and again. For me, small doses of this record go a long way. The stop and start that sews "Every Stone" together works well, especially when Hull does the same thing with his voice. The propulsive rhythms found on "The Ocean" are a welcomed addition as Hull intertwines his lyrics around them and the song's big chorus sticks in your head.
If you have been a fan of MO then I can't imagine that Cope won't make you happy. It is an album full of 3 minute rock tracks that may not be their deepest work but it gets the job done. More than ever before, Manchester Orchestra feel poised to take to the arena stage and Cope has the tracks to get them there. Personally, I would like to see the band incorporate the indie vibe from Mean Everything To Nothing (2009) with the thought stirring tracks from Simple Math (2011) and then scrub them with the muscle found here on Cope. I think that combo propels Manchester Orchestra to the next level and with Cope's catchiness, I will stick around to see what comes next.
Key Tracks: "Top Notch", "Every Stone", "Choose You"
Artists With Similar Fire: Modest Mouse / Band Of Horses / Fake Problems

Manchester Orchestra Website
Manchester Orchestra Facebook
Loma Vista Recordings
Republic Records
– Reviewed by Christopher Anthony
Latest posts by Christopher Anthony
(see all)