Mac DeMarco


Salad Days
Captured Tracks [2014]




Fire Note Says: There isn't a song less than great on Salad Days!
Album Review: Salad Days, the second album (or third if you count Rock and Roll Nightclub as an lp) from Mac DeMarco could easily have been a letdown, but instead it ends up being incredibly fresh and an absolute treat to listen to. While 2 still maintained some of the jokey charm of Nightclub, it was a remarkable pop record that showed tremendous artistic growth for DeMarco. With Salad Days, DeMarco has taken things even further, not only is there growth, but he might even be growing up…GASP!
By now, unless you have been living in a biodome with no access to the outside world, you are at least somewhat familiar with the trademark Mac sound, the laid back pleasant vibe, the snaky pitch bending guitars that sound warped, the childlike optimism of the lyrics, it is all here on full display. If anything DeMarco is even more laid back on Salad Days, rarely ramping up the tempos past middle gear, but that's part of his style and charm. The dude is chill, there is no doubt about it, but he is clearly putting in hard work to make everything sound perfect, and that work is paying off big time.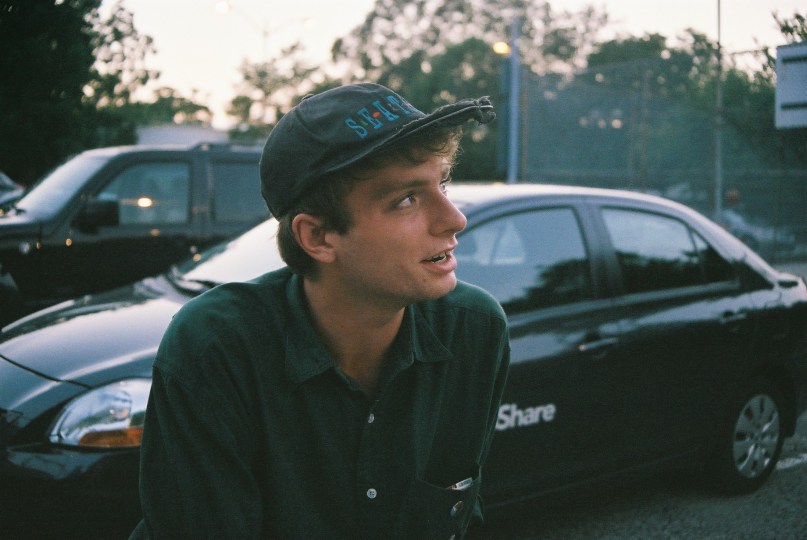 There isn't a dud on the album, in fact there isn't a track on here that is less than great! On "Salad Days" he is just "rolling thru life waiting to die", but being bored and apathetic about life never sounded so fun! Mac wears his influences on his sleeve throughout the album, The Beatles, The Kinks, The Velvet Underground, and Jonathan Richman are all represented here, but it sounds like they have all been filtered through a Ween scotchgard mask. "Passing Out Pieces" is musically the most impressive track on the album. It sounds like a long lost Sgt Pepper outtake, vocally DeMarco also bears a bit of a Lennon resemblance. "Let My Baby Stay" is a sparse acoustic song, it's charming on the surface, but yearning and pleading underneath that. This also has a strong Beatles vibe, it sounds like I was recorded during the famous White Album demo session at George Harrison's house. This one is an absolute must hear track.
Salad Days isn't quite as weird as one would expect, but it doesn't suffer one iota from being slightly more polished than its predecessors. In fact, I would argue that it makes the record more appealing. DeMarco is a great pop songwriter in the tradition of his 60's idols, perhaps the weirdness was a way of masking his insecurities about his talent, at this point, it is clear that he is the real deal, and he has trimmed a little of the fat from this album, leaving a clean and succinct pop record that will please both old and new fans. This guy is only going to continue getting bigger and better from this point on. I am looking forward to hearing what comes next, but in the meantime, I am going to play Salad Days as often as possible!
Key Tracks: "Passing Out Pieces", "Let My Baby Stay", "Blue Boy"
Artists With Similar Fire: The Beatles / Ween / Ariel Pink's Haunted Graffiti

Mac DeMarco Website
Mac DeMarco Facebook
Captured Tracks
– Reviewed by Kevin Poindexter
Latest posts by Kevin Poindexter
(see all)