Wolfmother


New Crown
Self-Released [2014]



Fire Note Says: It's hard to teach an old Wolfmother new tricks.
Album Review: Way back in 2006, when I first heard "Woman," Wolfmother's self-titled debut took me by storm. I was really into playing guitar at the time, so of course I surrounded myself with heroes such as Cream, Led Zeppelin, Black Sabbath, and Jimi Hendrix. By the time I heard "Joker and the Thief," I was hooked—for some reason, I vividly remember picking up their Dimensions EP (at a Wal-Mart of all places). 2009's follow-up Cosmic Egg brought more hits, such as "New Moon Rising" and the title track; but a sudden 10 week "break up" saw front man Andrew Stockdale releasing the next record as his 2013 solo debut Keep Moving. But soon after Stockdale (vocals/guitar), Ian Peres (bassist/keyboardist), and Vin Steele (drummer) reemerged from their cosmic desert a new surprise album self-released on March 22nd, New Crown
New Crown has one problem. While it's a well produced, fine smatter of 60's/70's mysticisms, it so happens that Wolfmother's full length debut was the same thing—and that was about 8 years ago. More then ever the musical landscape has shifted quite dramatically, and there are new psych/fuzz labels putting a new band out there almost daily. In The Red has our ears hooked with acts like FUZZ, Ty Segall Band, Thee Oh Sees, Oblivians, Endless Bummer, and then some. Burger Records keeps supporting great indie acts such as The Shine Brothers, Mozes and the Firstborn, as well as Temples. Then there's the burgeoning Australian scene that Wolfmother themselves are a part of—fantastic acts such as The Growl, Tame Impala, and Pond.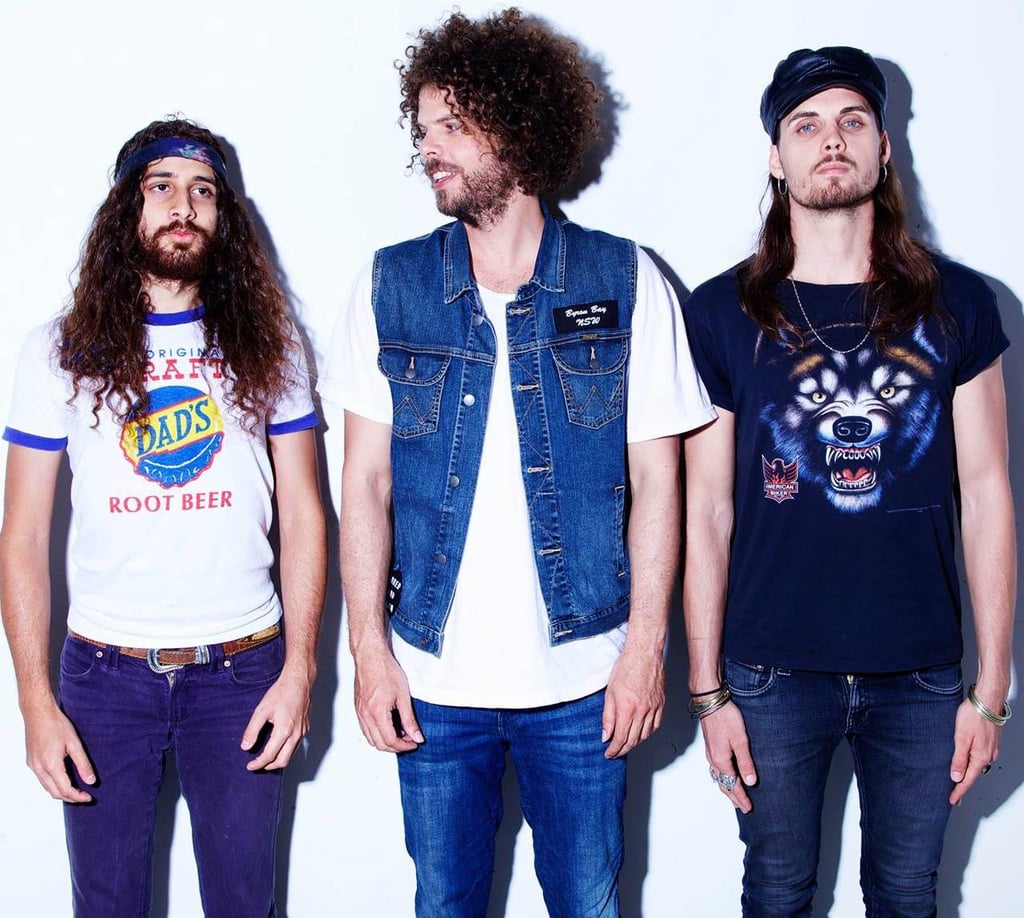 Wolfmother chose not to evolve and stuck to their 4/4 fuzz based fantasies, and if that's all you want then Wolfmother keeps things steady. "How Many Times" is a riff-based affair that has a similar gallop to "Woman," while "Enemy Is In Your Mind" takes a descending riff that pairs well with something out of the Segall catalog; listen for slight hints of The Sword's "How Heavy This Ax" and your mind basically fills in the song for you. "Heavy Weight" does show promise with its lazy, chewy swirl and hammer-on twirl. "Feelings" takes the sexual overdrive of a Death From Above 1979 song, adding heavy bass and quick driving tempos. "She Got It" has the driving drums and guitar feel of many Queens of the Stone Age Songs while adding a bit more complexity, substituting QotSA tones with the garage-laden blues of The Black Keys. The final track, "I Don't Know Why," tries to imitate fellow Aussie(s) Tame Impala, emulating the ramshackle funk that was more prevalent in Tame Impala's Wander EP as well as their debut Innerspeaker.
But like I said before, Wolfmother's refusal to evolve is what really ends up hampering New Crown. Instead of triggering a nostalgic pull for familiar influences, the album only reminded me that I'd rather be listening to those influences themselves. Fans will definitely find something to like here, but—especially after multiple listens—they may become bored. Just as Wolfmother's debut was my rabbit hole album, allowing me to branch out and discover other artists, hopefully New Crown will be picked up by a younger generation and allow them to tumble deeper and deeper down the influential rabbit hole. But as it stands now, there's a distinct possibility that Wolfmother's New Crown will be lost in the grains of time.
Key Tracks: "Heavy Weight," "Feelings," "She Got It"
Artists With Similar Fire: FUZZ / Radio Moscow / The Black Keys

Wolfmother Facebook
-Reviewed by Christopher Tahy
Latest posts by Christopher Tahy
(see all)