Perfect Pussy


Say Yes To Love
Captured Tracks [2014]



Fire Note Says: Perfect Pussy live up to their name and hype!
Album Review: If you are into vinyl then you know the feeling you get when the needle hits the first groove. You hear just a little bit of white noise before the special wax you picked out and physically put on the platter starts to play. That moment the music comes on that initial anticipation dissipates but if the record is great you reap the reward of your previous actions. That same feeling in your gut happens as you play the first track on Perfect Pussy's debut Say Yes To Love. When you combine the actual crackle of noise that begins the opening track, "Driver," with the most hyped band so far in 2014 you have a recipe for an experience.
Now, nobody said this journey was going to be easy as the five piece from Syracuse hit you with one of the strongest assaults in debut record history. The cold and rapid quick opening guitar followed by a firing drum and then intertwined with the fierce frontwoman Meredith Graves somewhat indecipherable vocals leaves you trying to surface for air. Weirdly enough this is a good feeling because when you get an album that has hype – you want it to kick your ass. Perfect Pussy has no problem doing that as they absolutely rip it up for the first 14 minutes of Say Yes To Love.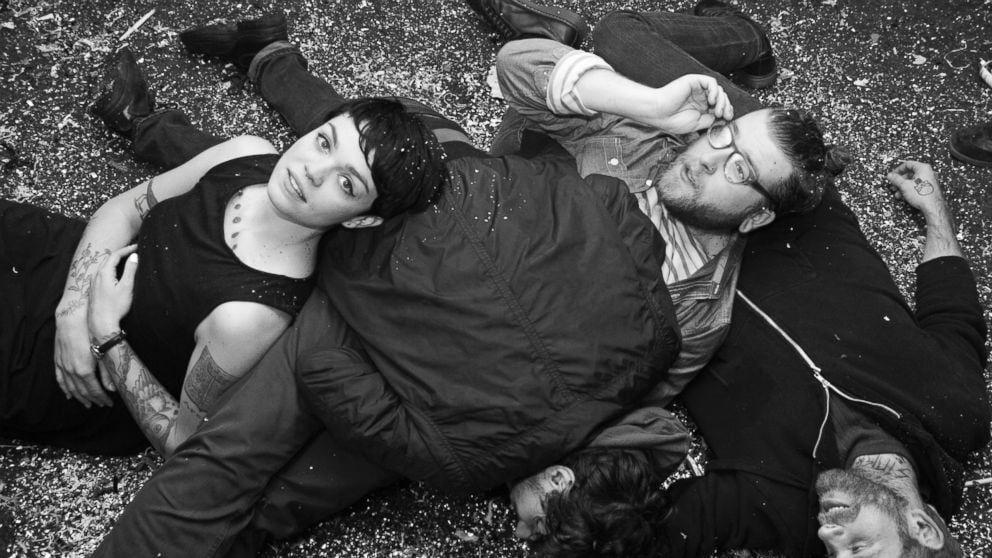 Perfect Pussy's songs are in your face as each instrument and vocal delivery duke it out for space like a UCF title fight. Nobody is getting out of here until submission if you get my drift. My money is on Graves as she commands these tracks which is still incredible considering you never hear a clean vocal. Take "Work" for example. In this 2 minute track the song moves up and down chaotically but with purpose. The key is that Graves never misses a beat and you can just imagine her holding the mic close and belting out these lyrics as she drops to her knees in unison with the track falling into a disorderly march at its conclusion. Great and memorable stuff! It is why I like this record because even though Say Yes To Love is a bit offsetting upon first listen you can actually sink in and be ok with the disorder like on "Interference Fits" that actually slows just a bit but never rests. There are so many moving parts to Perfect Pussy's style that keeps the listener involved around every angular punk turn that you just smile with glee each time it happens.
Say Yes To Love would easily be "Headphone Approved" if it were not for the final two tracks on the record. "Advance Upon The Real" and "VII," combine for almost 10 minutes on a 24 minute album. That means that a little over 40% of the record is tied up in these final two songs. This would be ok except for most of both tracks are filled with industrial drone noises like the bastard child of Flaming Lips' Terror record. I get that it is artistic and "VII" ends like first track "Driver" began but it is too high level and it does not need to be. I don't need a break – I have the new Elbow record for that – what I would have loved to hear is Perfect Pussy come clean at the end or just try and break every component in my speakers. Personal taste I know but Say Yes To Love is a great record. It shines and feels fresh, cutting edge and innovative with and without its ending. This is a band that has met expectations on their debut and have a wide open musical canvas for a follow up – it should be an exciting ride!
Key Tracks: "Driver", "Work", "Big Stars"
Artists With Similar Fire: Yeah Yeah Yeahs / Japandroids / Neighborhood Brats

Perfect Pussy Website
Captured Tracks
– Reviewed by Christopher Anthony
Latest posts by Christopher Anthony
(see all)