Lakefield


Swan Songs EP
Self-Released [2014]



Fire Note Says: Lakefield makes a triumphant exit on their final release.
Album Review: A full-length album and some touring under their belt, Lakefield has decided to call it quits six years after they formed. As a thank you to fans the Vancouver band has recorded Swan Songs, a six track EP of new music billed as "The Final Release." It's a short but sweet listen and a solid bookend to their brief career.
Lakefield's songs are probably best described as pleasant indie pop: lots of piano, standard rock instrumentation, and other occasional embellishments provide the backing for Kate Rossiter's pretty vocals, and she's joined on several tracks by guitarist/vocalist Steven Luscher. These dual-vocal tracks are some of the more interesting ones; opener "Good Guy" features some interesting melody-interlacing in its second half, while "Hand Delivered" and "Cupid" have some solid harmonies throughout. The closing track "Your Conviction Is Sweet" adopts a back and forth vocal approach to winning effect, and its minor-key vibe lends itself nicely to the instrumental build-up in the middle.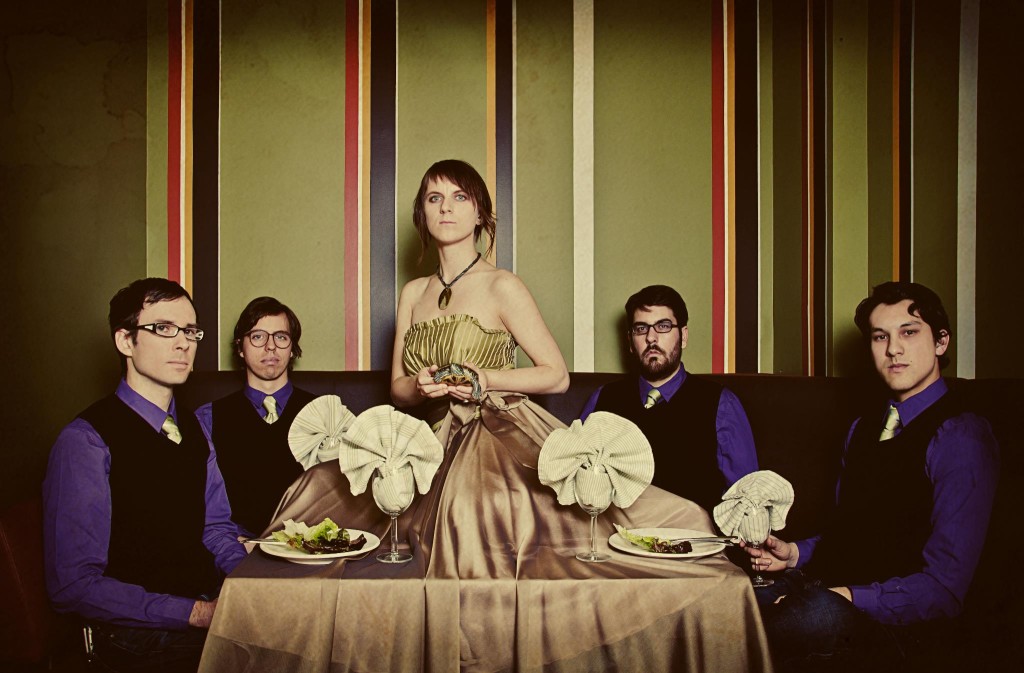 There's a short "Interlude" that includes two or three false starts; it's the very definition of a "light weight" track, but it's catchy and at forty-two seconds long it's hardly much to complain about. It's followed by "Don't Waste Time," another harmony-rich track, though my least favorite for a reason I can't really put my finger on. It's not a bad track by any means, it just doesn't appeal to me as much; it could be your top track, for all I know.
While Swan Songs probably won't win Lakefield many converts, that isn't really the point. This is a release for the fans, and it's a solid final chapter in this band's brief history. That isn't to say interested listeners shouldn't check this out—its short length makes it an ideal introduction, and it's a great way to support the band's final act.
Key Tracks: "Good Guy", "Your Conviction Is Sweet," "Cupid"
Artists With Similar Fire: Eisley / Laura Veirs / Aimee Mann

Lakefield Website
Lakefield Facebook
-Reviewed by Simon Workman
Latest posts by Simon Workman
(see all)