Foster The People


Supermodel
Columbia Records [2014]



Fire Note Says: Foster The People steer their kicks in a new direction.
Album Review: Foster The People blew up in 2011 with their debut Torches and its infectious track "Pumped Up Kicks" but overnight success is an extremely hard act to follow. Place that pressure with the dreaded sophomore record slump and you almost feel a little bit of compassion for the uphill climb Supermodel must have been for Foster The People.
The good news for fans is that Supermodel is not a slump but should be considered as more of a transitional record. I say that because the album leaves behind some of the components that made them popular. This is a bad thing when you are living up to yourself because you are either going to get complaints for going for "Pumped Up Kicks II" or not pushing far enough to make the group more unique. The final result of this is a little bit of indecision as Supermodel does not try to relive their past but for my taste stays too vanilla with not enough risks.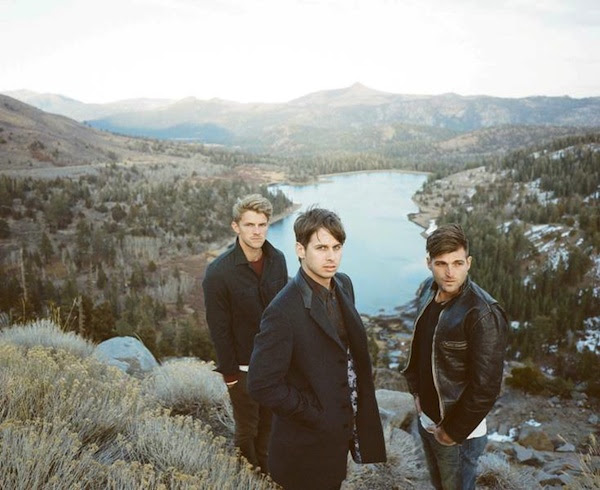 The single "Coming of Age" has a memorable melody and a chorus that will stick in your head but its mid-tempo pace has no edge. This come and go feeling happens again with tracks like the slower "The Truth" and the floating "Ask Yourself." Now you might think that Supermodel stalls completely but Foster The People do try and pursue some different musical avenues that work. The slightly psychedelic pieces of album opener "Are You Want You Want To Be?" and "Pseudologia Fantastica" give the band a more indie flavor and show that they can shake up a song. I also really liked the slow groove of "Nevermind" which features the catchy sing along backup vocals like their previous hit single but comes off forward thinking and mature. I also think the band has a very Britpop approach to many of these slower tracks, such as "Goats In Trees," that should appeal across seas because they represent some of the better songs on the album.
I am not sure that Foster The People's original fan base is still out there so heading in a new direction on Supermodel may be a good move for their future. Sonically this record sounds flawless which helps their cause along with its longer songs that give the band plenty of room to try some new canvas. Foster The People may not have the big hit on Supermodel but have showed their cards on this more complete and focused sound. Will people buy in? Not sure but everything will now ride on album number three as this record puts them into a different category.
Key Tracks: "Nevermind", "Pseudologia Fantastica", "A Beginner's Guide To Destroying The Moon"
Artists With Similar Fire: The Killers / Blur / Gomez
Foster The People Website
Foster The People Facebook
Columbia Records
– Reviewed by Christopher Anthony
Latest posts by Christopher Anthony
(see all)