Ruined Fortune


Ruined Fortune
HoZac Records [2014]



Fire Note Says: Ruined Fortune sets the bar high on their experimental/lo-fi/scuzz debut!
Album Review: Hailing from Australia, though it sounds like the bowels of NYC circa 1977, Ruined Fortune are a duo consisting of Nic Warnock and Angie Garrick, that specialize in the sort of lo-fi garage scuzz that makes me want to quit my job, make a bowl out of a half eaten apple, and start a band. On their debut album as Ruined Fortune, Garrick and Warnock have hit on the perfect blend of Sonic Youth experimentation meets GBV production values, cross referenced with stoner rock detuned riffs. As an added bonus, they actually have memorable melodies, so this album is close to being the perfect storm of everything coming together at just the right mix at just the right time for me.
Even though Ruined Fortune is a drum and guitar duo, they still have plenty of bottom to work with. "In a Hole" opens the record and grabs you right from the get go. Sonically it's similar to the opening track on the Guided By Voices album, Let's Go Eat The Factory, "Laundry & Lasers". It's a lo fi grinder with heavy distortion on the guitar and jackhammer drums. The vocals are pretty laid back, but very catchy. This one grabs you from track one and doesn't let go. "All Seeing Eye" sounds like Sonic Youth covering Black Sabbath, and if that sounds the least bit awesome to you, you have to hear this track immediately. The only song on the Ruined Fortune album that I don't love is "Closing Till". It's a spoken word track over a cheesy Casio sounding keyboard and drumbeat. Don't get me wrong, I like stuff like this, heck "The Gift" is one of my favorite Velvet Underground songs, but at over six minutes, I felt like this track would never end. If it was half as long, I would be totally cool with it. "That Strain, That Spark/End of Day" at over 8 minutes is a distorted guitar and vocal freakout of the highest caliber. It's both minimalist/lo-fi and epic at the same time.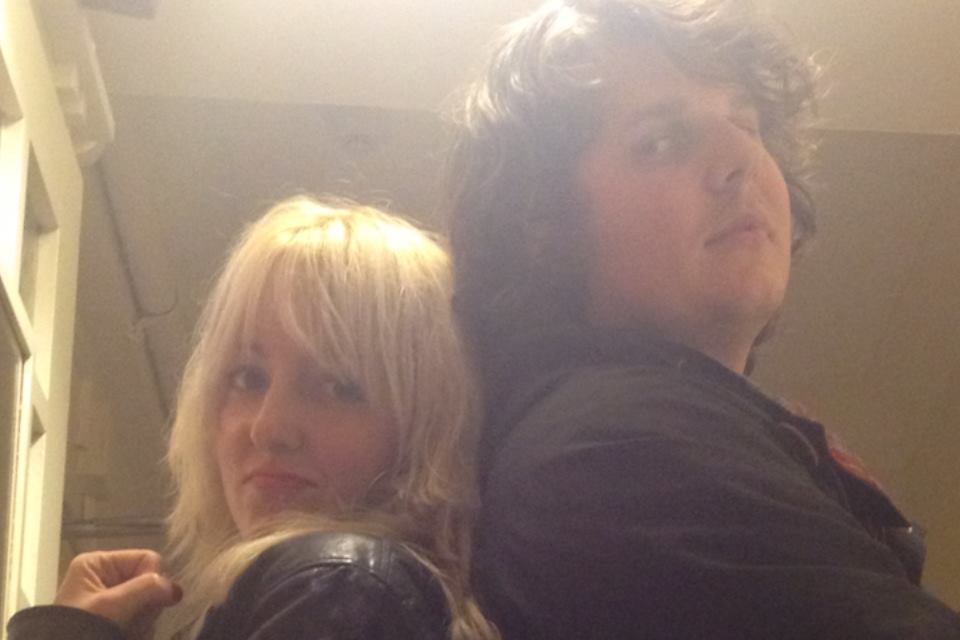 Ruined Fortune has set the bar high on their debut album. It goes without saying that HoZac has one of the highest batting averages in the business, so going in, you know you are in for a treat, and Ruined Fortune do not disappoint. I became a fan within the first 30 seconds of the album, there is no excuse for you to not check this out!
Key Tracks: "That Strain, That Spark, End of Day", "In a Hole", "All Seeing Eye"
Artists With Similar Fire: Royal Trux / Sonic Youth / Guided By Voices

Ruined Fortune Website
Ruined Fortune Facebook
HoZac Records
– Reviewed by Kevin Poindexter
Latest posts by Kevin Poindexter
(see all)