Cibo Matto


Hotel Valentine
Chimera Music [2014]



Fire Note Says: Hotel Valentine is as ambitious as it is intoxicating.
Album Review: I've spent the last few days trying to wrap my mind around the awesomeness of Hotel Valentine, the first new album in 15 years from the reunited Cibo Matto! The album is a concept album that plays like a movie that takes place at the Hotel Valentine, which is a stopover for ghosts who are looking to partake in some serious debauchery. Each listen reveals new details about the story, but ultimately, it's more about the experience as a whole. Each song is a distinct scene in the movie, sometimes interconnected, and sometimes not, but always working towards telling the overall narrative of this spectacular hotel, which seems to be either an incredibly fun place, or a sad place depending on your mood. Either way, you can partake in whatever your heart desires while you are checked in.
The first half of the album begins with "Check In", which is an uptempo groover that bears all of the hallmarks of the Cibo Matto sound. It's a cosmic slop of hip hop, trip hop, and acid funk with a sunny disposition. When guests are checked in at the front desk they are advised to "Be Free" and from there the story can really go anywhere. I don't have enough of a musical vocabulary to even begin to describe the greatness of "Déjà vu", other to say if this was a song off of that first Gwen Stefani album, it would have been a smash hit. This is sophisticated and fun pop music, the kind that doesn't get made enough anymore. "10th Floor Ghost" begins as the sort of dance/funk/pop hybrid that Talking Heads perfected years ago, before morphing into a more slamming modern dance song. "MFN" is the lead video for the album, and where the second half of the record starts to turn from a wild dance party to the come down at the end of the night. It's the point of the story where the ghosts have moved back to the room after the party and have ordered some late night room service before shutting it down for the night.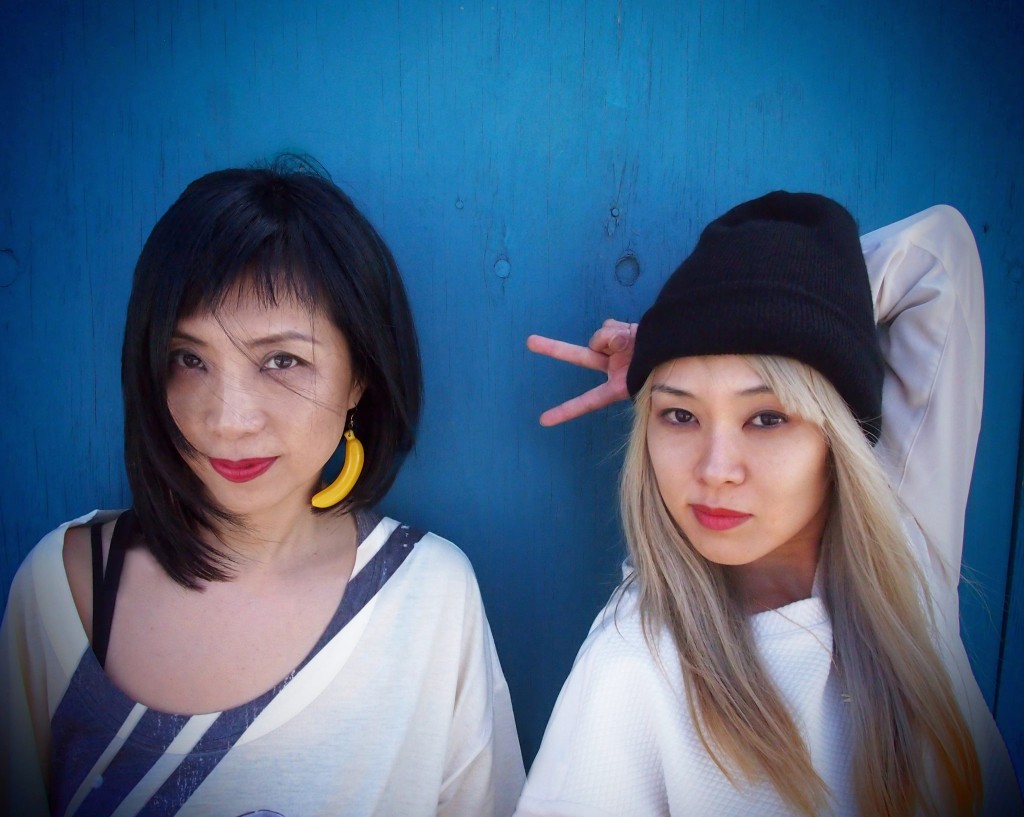 "Empty Pool" and "Lobby" are both woozy electronic tracks, that serve to propel the concept forward, but aren't super exciting. Things get back on the right track with "Housekeeping" which has an overwhelming feeling of wandering and confusion. Something isn't quite right in this hotel, and as we "Check Out" in the finale to the album, we get the sense that we are glad to leave.
Taken as a whole, Hotel Valentine is quite excellent, I definitely liked the fun first half better than the more chill second half, but the whole record is as ambitious as it is intoxicating.
Key Tracks: "MFN", "Déjà vu", "Check In"
Artists With Similar Fire: Beck / Beastie Boys / Cornelius

Cibo Matto Website
Cibo Matto Facebook
Chimera Music
– Reviewed by Kevin Poindexter
Latest posts by Kevin Poindexter
(see all)