The Notwist


Close To The Glass
Sub Pop Records [2014]



Fire Note Says: Close To The Glass is a warm shot of humanity in an icy digital landscape.
Album Review: The Notwist falls under my "Hey what the hell ever happened to those guys, I liked that one album" umbrella. For The Notwist, that one album was of course their masterpiece, Neon Golden, which was the perfect record for its time upon its release in 2002. Neon Golden was the kind of album that indie rock fans and electronic fans could both fall for, it was like Radiohead took Kid A and Amnesiac one step further into electronic music, but didn't sacrifice songs for experimentation. After that, the band was pretty much silent until they released The Devil, You + Me six years later. Nearly another 6 years have passed and now the German band have released Close To The Glass, which shows that even though 12 years have passed between since their landmark album, they are still more than capable of rising to the occasion. Close To The Glass isn't quite as strong top to bottom as Neon Golden, but it's still pretty damn good, and who could really have expected that much?
Close To The Glass is full of blips and bleeps, but the interesting thing about the record is that it definitely sounds like it was recorded by a band. From what I have read, the band would sonically manipulate their songs on the fly, often tweaking the sound as it was being recorded. This gives the album more warmth than the typical electronic record has. Tracks like the nearly 9 minute "Lineri" are very Kraftwerkian in their sound, yet still retain that human element. This isn't music created by machines, its music created by humans, manipulated by machines, and that makes a big difference. You can hear the difference. "Kong" is indie rock you can dance to. It has a hooky guitar riff, and a super catchy vocal, this is for sure the "hit" off the record, if such a thing even still exists for indie bands anymore. Elsewhere, on "Into Another Tune", the band ventures into avant garde pop music. "Casino" is indie pop similar to The Shins, it's a slower more dramatic piece that slowly builds, and then gradually fades away without ever really working up a full head of steam, but is poignant nevertheless. "7 Hour Drive" is a guitar and reverb heavy tune that sounds like their take on a My Bloody Valentine style song.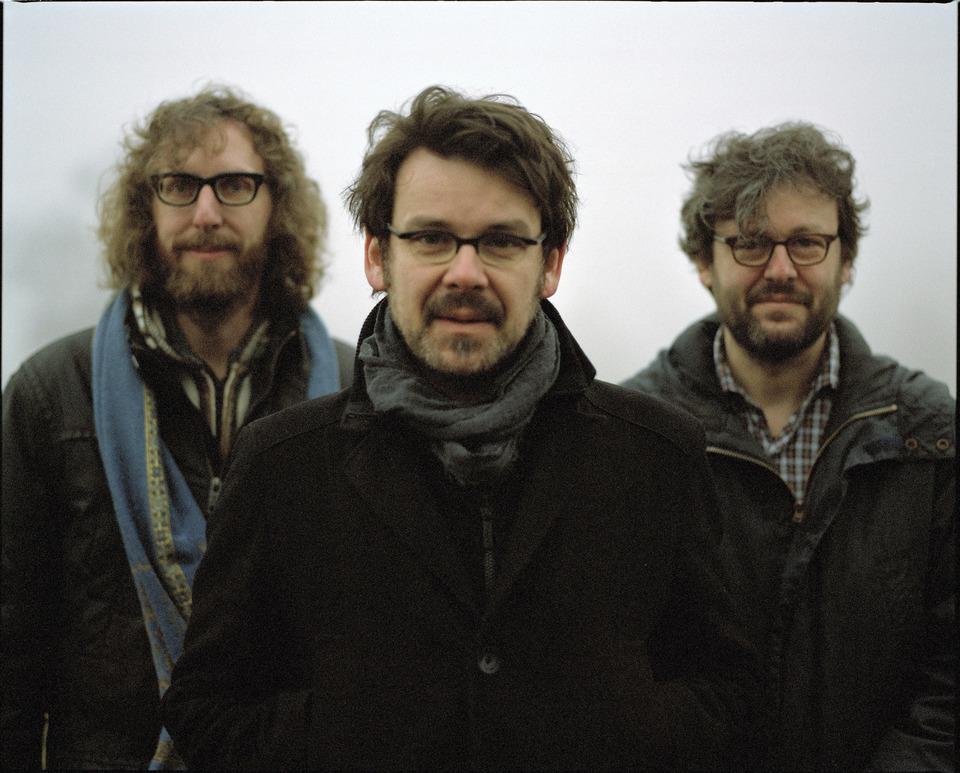 Stylistically, Close To The Glass is all over the map, but it's eccentricity is precisely what makes it so appealing. It is a warm shot of humanity in an icy digital landscape. This one is definitely one to listen to with headphones on, because the music comes at you from all directions that way. I liked this one more than I thought I would, and I bet you will too. This one is a grower, so give it a few spins to let it all sink in, there is a lot here to absorb.
Key Tracks: "Kong", "Lineri", "Into Another Tune"
Artists With Similar Fire: Four Tet / Kraftwerk / Radiohead

The Notwist Website
The Notwist Facebook
Sub Pop Records
– Reviewed by Kevin Poindexter
Latest posts by Kevin Poindexter
(see all)