John The Conqueror


The Good Life
Alive Natural Sound Records [2014]



Fire Note Says: John The Conqueror are back with another blues rocking good time!
Album Review: Philadelphia's John The Conqueror are back with another slice of blues rock soul on their sophomore album The Good Life. The title fits as this album has an upbeat attitude that comes complete with plenty of songs about women, getting high, boozing and a little bit of trouble.
The album starts off with the riff filled "Get Em'" that establishes John The Conqueror's sound right from the beginning. It picks right back up from their 2012 self-titled debut and with a stomping chorus that includes "smoke em' if you got em', if you ain't then goin' get em'", your blues lightning rod ear will instantly be hooked. "Mississippi Drinkin'" has a slow burning blues flow that oozes cool as singer Pierre Moore works the guitar and convinces you that Mississippi style is the only way to throw them back. This mid-tempo blues rock vibe continues on throughout The Good Life and if you are a fan of this delivery then John The Conqueror won't disappoint.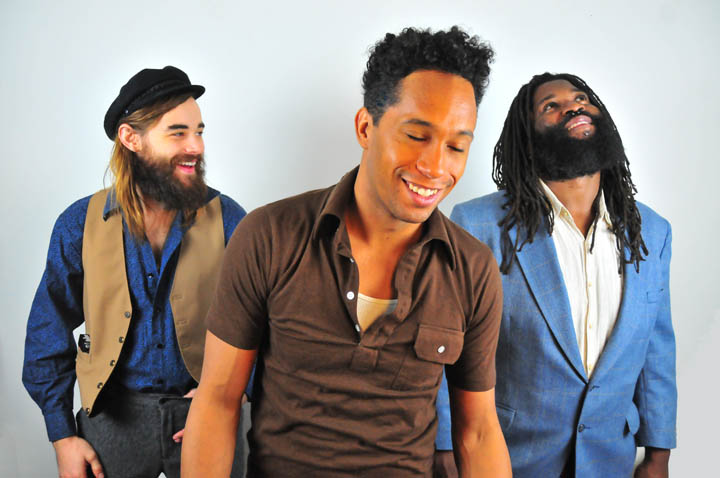 The rest of the record continues down a similar road which maybe stays too long in one gear but still has plenty of songs that will catch your ear. Near the end of the record, you will hear "Daddy's Little Girl" which reaches way down with Moore's smoldering vocal delivery that just crawls. The band then takes off with a jam before settling back down into the song. The track also has several soaring vocal moments from Moore and then a towering guitar solo. All good stuff that I would like to hear more of. The band also provides a cover of Randy Newman's "Let's Burn Down The Cornfield" that is completely faithful to the original as their slightly revved up version does the track justice. You may be thinking that Randy Newman is a weird choice but make sure you check out his swampy sophomore studio record 12 Songs (1970) – It is a classic!
John The Conqueror avoids the sophomore slump with The Good Life but it does not surpass their debut. The band offers many moments here that are sonically spectacular but their material needs more depth. It also wouldn't hurt if they shifted the tempos more frequently in order to stir the listener's attention. Overall this is still a good record as The Good Life will play great live and it grows on you with every spin. John The Conqueror has all the right components and with more experience I believe they will go upwards from here.
Key Tracks: "Mississippi Drinkin'", "Get Em'", "Daddy's Little Girl"
Artists With Similar Fire: The Black Keys / Black Joe Lewis / Gary Clark Jr.
John The Conqueror Website
John The Conqueror Facebook
Alive Natural Sound Records
– Reviewed by Christopher Anthony
Latest posts by Christopher Anthony
(see all)