Vertical Scratchers


Daughter Of Everything
Merge Records [2014]



Fire Note Says: Vertical Scratchers are all about sharp and quick indie rock.
Album Review: Vertical Scratchers were destined to create indie rock, as members John Schmersal (ex-Brainiac/Enon, live Caribou, and Crooks on Tape) and Christian Beaulieu (ex-Triclops!/Anywhere) resume suggest. Their debut record, Daughter of Everything, is a quick and sharp ride full of both urgency and energy. Most tracks come in right around the 2 minute mark and even though at times the transition will be abrupt, Vertical Scratchers still find a way to maintain a positive album flow. Its rock focus easily differentiates this band from Schmersal's recent work with his more experimental group Crooks on Tape but still is not afraid to take risks.
From the opening track, "Wait No Longer," you will hear the Vertical Scratchers strength, which is the balanced organic playing of drums and guitar working with Schmersal's soft falsetto vocals. It is a mix that reminds me of the Elephant 6 movement although Vertical Scratchers still bring a slight more "rock" to the table that also provides a small hint of distortion. This happens more often on snappy tracks like "Way Out" when Schmersal almost screams "That you won't let me go…" or on "These Plains" which finds the vocals moving quickly note for note. This style forces the listener to really tune in if you want to hear every word.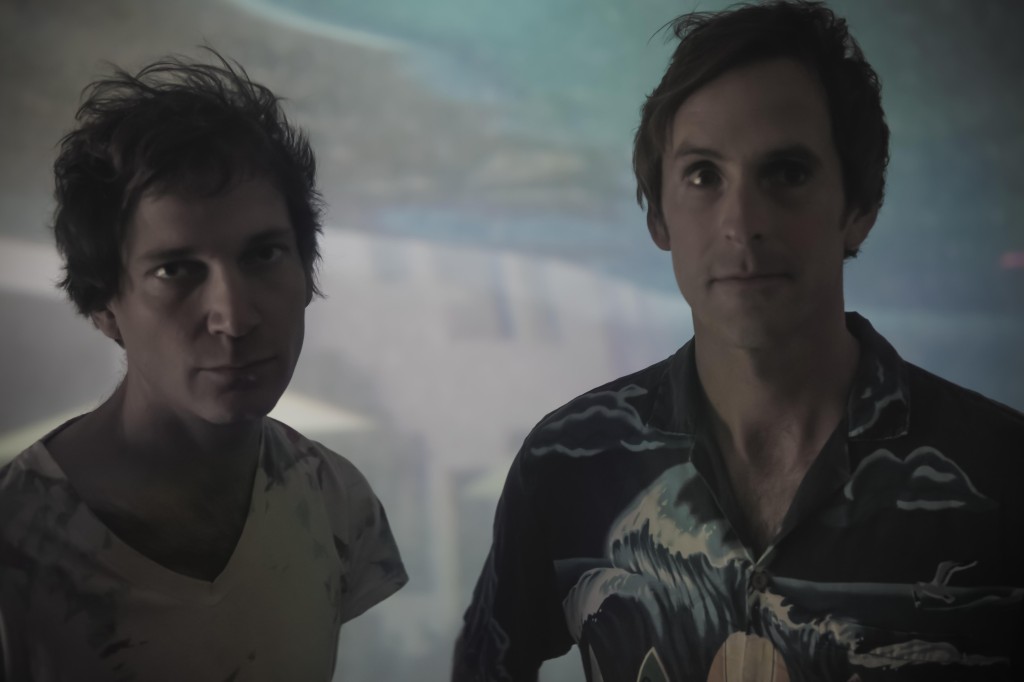 Daughter of Everything also gets some help from the master of the 2 minute track, Robert Pollard. His guest vocal on the later album track "Get Along Like U" fits right in as its rapid fire straight up vocal delivery sounds like Bob was dipping into his Wire records for some inspiration. It could have easily been a song that just didn't fit and distracted the listener but instead it helps fuel the hungry energy of this album.
Vertical Scratchers are not all about the high energy rock track as the band slows down the tempo throughout the album. In fact, the longest song on the album, "Pretend U Are Free," finds Schmersal performing his best Beach Boys impression – complete with backing harmonies. "U Dug Us All" brings the same simmered down tempo and lets the band find its groove without turning up the amps. These tracks represent the depth and experience of Vertical Scratchers which boosts Daughter of Everything's replay value. Its 32 minute length keeps things tidy but it offers plenty of time to get to know Vertical Scratchers. Their pure sound will remind you of the 90's but the reality is that Vertical Scratchers have created a timeless indie rock record that gives credit to the past but is fun today and most certainly will shine in the future every time you spin it!
Key Tracks: "Turn Me Out", "Way Out", "Get Along Like U"
Artists With Similar Fire: Beulah / Ted Leo / Wire

Vertical Scratchers Website
Vertical Scratchers Facebook
Merge Records
– Reviewed by Christopher Anthony
Latest posts by Christopher Anthony
(see all)