Beck


Morning Phase
Capitol Records [2014]




Fire Note Says: Morning Phase is a record that has nothing to prove but everything to give!
Album Review: It is really hard to believe that it has been 20 years since Beck Hansen stormed into the music scene with his hit debut record Mellow Gold (1994). It was a true kaleidoscopic of styles and music genres that worked seamlessly and in the height of alternative nation, Beck's brand was born. Of course, 2 years later Odelay (1996) showed everyone that Beck was no one and done and highlighted that he was going to be around for a while. As time ticked, Beck was never afraid to go in different directions like the quirky Midnight Vultures (1999) to the rhythmic The Information (2006). There also was 2002's Sea Change which found Beck throwing all caution to the wind and making a somber but gorgeous singer/songwriter type of record about a painful romantic breakup.
That leads us to Beck's first record in six years as Morning Phase once again finds Hansen back with a warm sounding 70's singer/songwriter record that has nothing to prove but everything to give. You can easily compare the delivery style back to Sea Change and even many of the same musicians who played on that record return here such as Justin Meldal-Johnsen, Joey Waronker, Smokey Hormel, Roger Joseph Manning Jr. and Jason Falkner. But here is the real headline: That is where the comparisons should end.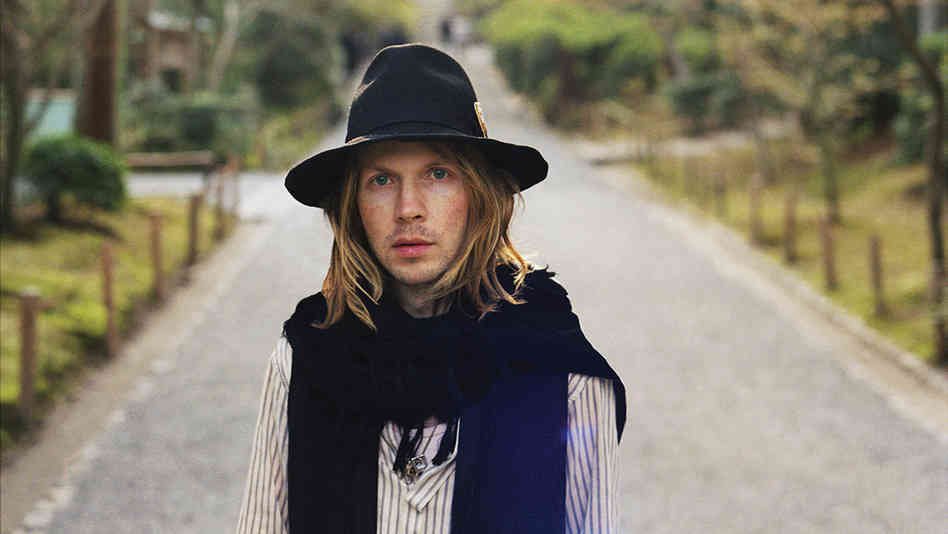 Morning Phase is not the Beck of 2002 and it showcases his experience, growth, and true passion for music. Right after the uplifting instrumental intro track, "Cycle," "Morning" hits in full sprawl on your speakers with its warm and full pleasant paced guitar strum that sets the mood. When Beck sings "Can we start it all over again – this morning? / I lost all my defenses this morning / Won't you show me the way it used to be?," you can feel his struggle but reaching out with strength to fix things. Morning Phase is entrenched with this idea of how things seem to crumble but there is still a way out which is backed up with the warm upswing tones of the music. Like on "Say Goodbye," Beck explains "where I will wait and take a turn / Sort it out, let it burn"… "These are the words we use to say goodbye." Song after song, Beck tells these tales with a gorgeous palette of layered harmonies and sonic musicianship. These ingredients make Morning Phase better after ever spin and even more stunning through a pair of headphones.
I think that if fans go into this record with defined expectations, Morning Phase may pass them over. At first, I was looking for more of an expansion of his vinyl single series that was released last year. Those songs were also a bit laid back but all had strong beats that included extended versions to expand greater on his ideas. In fact, the third single, "Gimme," even had a very strong Bowie vibe going on. Clearly those singles were a different outlet for Beck than Morning Phase but what is the same is his total control of direction at this point in his career. Every step he takes is for his love of music and you can hear it in each carefully sung line on this album. Nothing says it better as Beck closes Morning Phase with "Waking Light" as he delivers "When the morning comes to meet you / Open your eyes with waking light." That sums up this current slice of Beck and solidifies the excellent 45 minute stroll you just took for a listen.
Key Tracks: "Morning", "Blue Moon", "Blackbird Chain"
Artists With Similar Fire: Neil Young / Gram Parsons / The Byrds

Beck Website
Beck Facebook
Capitol Records
– Reviewed by Christopher Anthony
Latest posts by Christopher Anthony
(see all)