Drowners


Drowners
Frenchkiss Records [2014]



Fire Note Says: Drowners show off their attitude and tunes on their debut album, could they be the next big thing?
Album Review: Sometimes a new band comes along and fills a gap for me that has been vacated by a band either breaking up, or completely growing out of their sound and moving in an entirely new direction as they got older. Last year that band was Palma Violets, who filled the gap left by The Libertines and The Strokes perfectly for me. This year, it looks like Drowners might be the band who satisfies my urge for catchy, grimey, NYC influenced indie guitar rock.
Let's address the elephant in the room right off the bat. This record sounds like many of your favorite records of the past 15 years, heck even their name is lifted from a great Suede song. BUT, after serious consideration, I really don't care. Heck, were The Strokes really all that original? Hell no they weren't so I'm not going to penalize Drowners too heavily for that. The New York City band, fronted by Matt Hitt wears their influences well, from The Strokes to The Smiths to Suede, they have you covered. It certainly helps that Hitt writes insanely catchy pop songs, because that's really what it's about. Without the songs, this record falls flat, but luckily that is not even close to being the case. "Ways to Phrase a Rejection" sets the tone right off the bat. Its stuttered guitar riffs attack your speakers and grab you from their opening, bouncing back and forth from left channel to right channel. At that precise moment, Drowners had my attention, and I just know I was going to dig the record. The intensity doesn't let up throughout the album, with only one song clocking in at over three minutes. They are short snappy bursts of energy, they get in and they get out before they wear out their welcome, and in fact leave you wanting more. "Long Hair" is only 1:49, but I wish it was twice that long, but Hitt knows, there wasn't any more to say, so why linger? "A Button On Your Blouse" is the longest track on the record, and the most heavily influenced by The Smiths. It sounds like Johnny Marr joined the Strokes.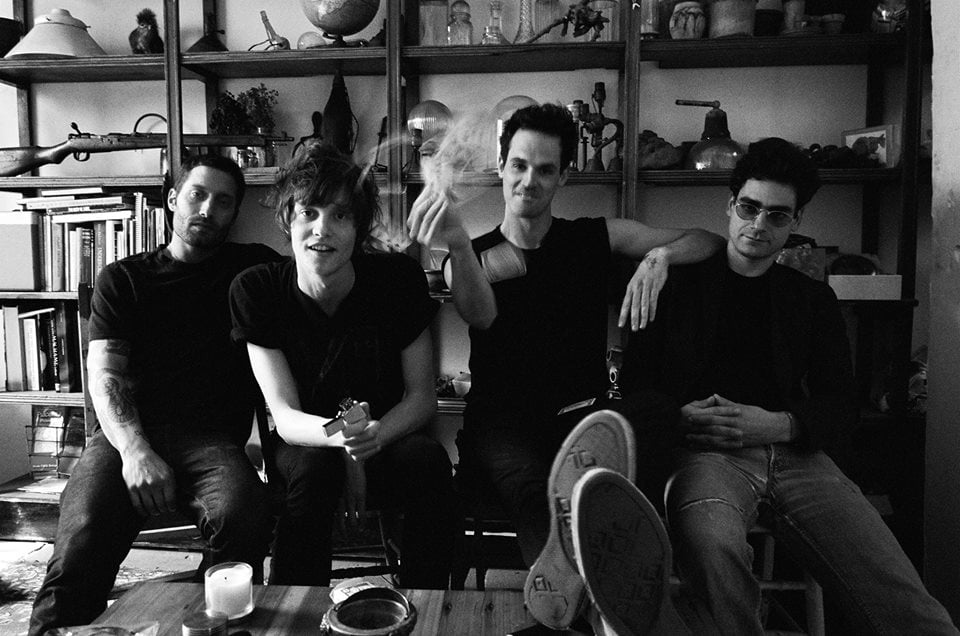 I always wonder if these young bands will ever be able to follow up their excellent debuts. It seems that most of them always fall a bit short on their sophomore lps, and then fall completely apart by the time of their third lp. I hope Drowners are the band that bucks this trend, because they seem to be on the cusp of something pretty great, will they be able to sustain it?
Key Tracks: "Long Hair", "A Button On Your Blouse", "Ways to Phrase a Rejection"
Artists With Similar Fire: The Strokes / The Smiths / The Libertines

Drowners Website
Drowners Facebook
Frenchkiss Records
– Reviewed by Kevin Poindexter
Latest posts by Kevin Poindexter
(see all)