Guided By Voices


Motivational Jumpsuit
Guided By Voices Inc. [2014]



Fire Note Says: GBV hit a home run with their strongest "classic lineup reunion" album yet!
Album Review: When Guided By Voices re-formed in 2011, no one knew how long it would last or how any new albums would stack up with their previous work. But the band was up to the challenge—did we really think they weren't?—and delivered four stellar albums in a little over a year. Now they're back after nearly a year of silence with Motivational Jumpsuit, their first album of 2014. It's not just the newest Guided By Voices album; it's their best album since the reunion and one of the band's best albums period.
What strikes you on the first few listens to Motivational Jumpsuit is the hooks—they're everywhere. The band hasn't produced an album this consistently catchy and tuneful since at least Isolation Drills, and at its best the record recalls the effortless melodies of Alien Lanes. The impeccable sequencing of that album is also evoked here, with each song perfectly placed in relation to one another. "The Littlest League Possible" swings for the fences right out of the gate, its final chord melting away into the acoustic strum of "Until Next Time," which opens with the unforgettable line: "I'm off to work again / There goes Mario Andretti / She's a real believer / In getting there first every time." Before that track has time to fade out, "Writer's Bloc (Psycho All The Time)" fades in, a relentless guitar riff propelling the song forward and lyrics playfully winking at the year-long absence—Pollard belts out, "the last recording nearly killed me!" The groovy fuzz of "Child Activist" follows, lo-fi production giving a nod to the band's early-90s peak.
But when the first thundering chord of "Planet Score" crashes through the speakers, the magnitude of Motivational Jumpsuit becomes clear. The track's ascending chord progression, moody melody, and muscular production recall tracks like "Tractor Rape Chain" and "Game of Pricks;" it's not the first classic track to come out of the reunion, but it's the first to come so close to the impact of the band's glory days. And it's just the first one here. "Save the Company" emerges a couple tracks later, building from a single electric guitar to a majestic tour de force, its slow but steady cadence calling to mind some of the band's statelier moments ("Don't Stop Now," "The Official Ironmen Rally Song," etc.). "Vote For Me Dummy" is another stunner, perfectly setting up the album's final quarter with its chiming lead lines, chugging rhythm section and engaging vocal melody.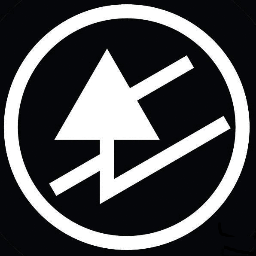 The band's other songwriter is no slouch either; Tobin Sprout gets five tracks on Motivational Jumpsuit, and his tracks are nearly as strong as Pollard's. There's the jangly pop of "Record Level Love" and "Calling up Washington," the trippy psychedelia of "Jupiter Spin," and two of his strongest reunion-era contributions to date, the melancholy "Shine (Tomahawk Breath)" and the dynamic quiet/loud contrast of "Some Things Are Big (Some Things Are Small)." The album ends with a one-two Pollard punch: "Evangeline Dandelion," a pretty acoustic number, ends in a burst of enthusiastic applause (a callback to the opening applause of 1992's Propeller, no doubt) that leads into the rollicking closer "Alex and the Omegas," a gritty rocker that should be effective on stage when the band heads back out on the road.
There are plenty of other great tracks that I failed to mention ("Difficult Outburst and Breakthrough," "Zero Elasticity" and "Bulletin Borders" are particularly good), but what should be apparent by now is that the success of the "classic lineup reunion" was no fluke. Robert Pollard is clearly hitting yet another peak as a songwriter, and Motivational Jumpsuit proves that he and his bandmates are still capable of creating timeless records that are in a league of their own. Let's hope that league continues to get bigger.
Key Tracks: "Planet Score," "Save the Company," "Vote for Me Dummy"
Artists With Similar Fire: The Who / Pavement / Bob Mould

Guided By Voices Website
Guided By Voices Facebook
Rockathon Records
-Reviewed by Simon Workman
Simon Workman has loved rock n' roll ever since his dad made him Beatles and Beach Boys mix tapes as a kid. These days his musical interests have a wide range, though he's still got a strong connection to the music of the 60s and 70s. He lives in Dayton and is currently working on a PhD in English literature at the University of Cincinnati. You can follow him on Twitter and Instagram @simonworkman.
Latest posts by Simon Workman (see all)