Sun Kil Moon


Benji
Caldo Verde Records [2014]




Fire Note Says: An intense lyrical driven record from Sun Kil Moon that takes a deep look at life.
Album Review: Following Mark Kozelek's career over the years can push every sensory button that includes the highest highs and lowest lows. It happened in the Red House Painters, it happened in his solo work and it has happened in Sun Kil Moon's previous releases. With all of the emotional roller coaster that exists in his catalog, you would think that Kozelek would not have much left in the tank and better yet – much significant different perspective to offer from the paths he has already traveled before. I would have agreed with that statement right up to the point that I played the first song on Sun Kil Moon's sixth full length Benji.
Benji is a full and descriptive confessional on life that covers many topics that you just don't talk about – let alone sing about. That is why Benji soars because it is risky, tear jerking, uncomfortable, raw and most of all – honest. You can feel Kozelek's sadness in the opening track "Carissa" where he talks about the death of his second cousin that lived back in his home state of Ohio. She was burned to death in a freak accident from an aerosol can blowing up in the trash can. Great stuff right? It is, when Kozelek's compassion and remorse for the situation pours out with lines like "I'll sing your name across every sea." The next track talks about his 75 year old mother that he proclaims is his best friend in life and he will break down and wither away when something happens to her. It is a song that at first listen may be passed over but it really addresses the bigger issue that all of our parents are mortal and at some point their death will need to be dealt with. "Truck Driver" is about Kozelek's uncle that also died in a fire which helps magnify the death and dying theme to Benji but the interesting thing about the track and album is that the subject matter never dominates the music because Koz's delivery and heavy lyrics will mesmerize your imagination.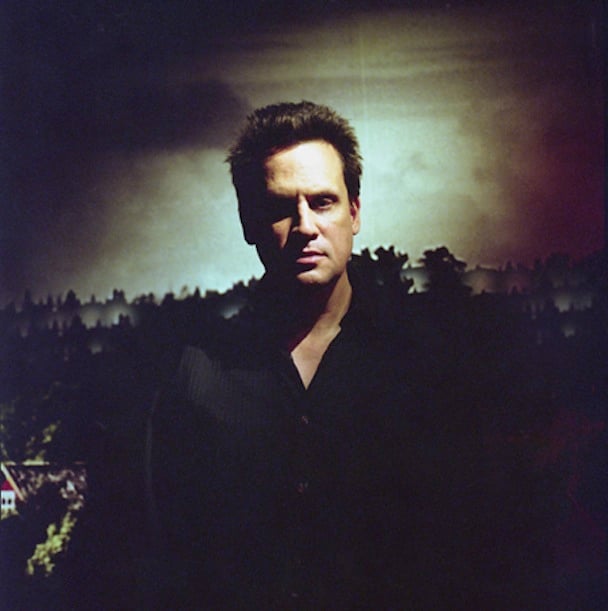 Death isn't the only thing on Benji that matters, as Kozelek's early sexual encounters are covered on "Dogs" while the jazzy closing track, "Ben's My Friend" is about Ben Gibbard (Death Cab, Postal Service) and Kozelek's experience attending his show with a crowd of 8000. It is an entertaining listen hearing it from his perspective that he sums up with "there's a thin line between a middle-aged guy with a backstage pass and a guy with gut hangin' round like a jack-ass." He also includes a nice track in "I Love My Dad" that honors the man which had a great influence on him and one of the only songs that features a more traditional chorus.
The last piece of Benji that must be discussed is its superb musicianship. Along with Kozelek's intricate and soft guitar work, Sun Kil Moon includes Sonic Youth's Steve Shelley on drums and percussion which adds a confident beat without ever taking over a single song. Classically trained pianist Chris Connolly (of the Kozlek-assisted Desertshore) shows up on several tracks while vocally, Jen Wood (Postal Service) and Will Oldham (Bonnie Prince Billy) add noticeable but complimentary backup vocals to select songs. With each song that tells a tale there is an equally satisfying arrangement to go with it.
Benji will definitely have a bigger impact on a slightly older audience that can identify with the emotional pieces and connections that this record brings forward. On the surface, Benji is one of the least catchy albums Sun Kil Moon has produced as most of its songs lack any type of melody. There is no "Carry Me Ohio", "Lost Verses" or "All Mixed Up" here that instantly gets you humming along, however Benji is the late night conversation that you don't want to end. It is the deep type of discussion that shares everything, leaves you vulnerable and validates your feelings. Benji is an album that not only will stand up as one of the best releases this year, but will remain an excellent and timeless piece of work that will be enjoyed years from now.
Key Tracks: "Carissa", "I Love My Dad", "Ben's My Friend"
Artists With Similar Fire: Bonnie 'Prince' Bonny / Magnolia Electric Co. / Nick Drake

Sun Kil Moon Website
Caldo Verde Records
– Reviewed by Christopher Anthony
Latest posts by Christopher Anthony
(see all)