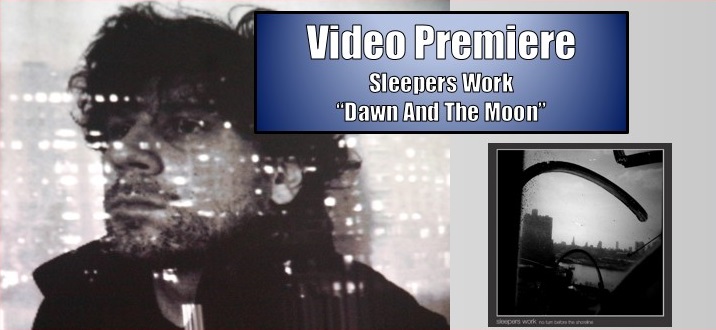 The Fire Note is happy to premiere the new video from Sleepers Work. Sleepers Work is the project of William Flynn; NY based multi-instrumentalist and composer that has been in Acrylics, Aufgang, and The Prigs along with playing bass and clarinet with St. Vincent.
"Dawn And The Moon" is filled with visually stimulating imagery that blends in quick peek images of New York. The vibe of the track is very subdued but combined with the rapid fire clips it shows how the insomnia state of mind moves throughout the night till sunrise. The music then conflicts against the stereotypical hustle and bustle of New York City life which gives the track a special edge.
This song is a preview of Sleepers Work new full length album, No Turn Before The Shoreline, out March 11th via Primary Records. The record was created over a 6 month period using Flynn's own library of sounds that layered a depiction of New York City's, past and present, with all of its different personalities and nuances. You can currently pre-order the album at Primary Records.
Video By William Flynn and Juan Pablo Baene
Sleepers Work Website
Primary Records
Latest posts by Christopher Anthony
(see all)