Broken Bells


After The Disco
Columbia Records [2014]



Fire Note Says: Broken Bells' second LP could use a bit more energy.
Album Review:
James Mercer and Danger Mouse (Brian Burton), the two principals of Broken Bells, have collaborated again on recent release After The Disco. Being a big fan of The Shins and a lot of Danger Mouse's work, particularly in Gnarls Barkley, Broken Bells should be a landslide win. However I found myself unbothered by their eponymous first release and sadly the same is true with After The Disco. The album definitely has its moments and I also grew to appreciate it with more listens, but it lacks electricity.
When two artists come together who have had different projects it can be difficult to form a new cohesive entity. When this works well (The New Pornographers come to mind) magic can happen. But more often than not that artistic vision is diluted. I got the sense when listening to After The Disco that this was a Shins-lite album. Because of the emphasis on production and beats, rather than the sound of a full band, the sound is often hollow and lacking. Title track "After The Disco" tries to make a sound divergent from what you'd hear on a Shins LP but can't quite break out of that sound. I fantasized what the song would sound like with Cee-Lo's robust voice singing it, and I think it would've worked much better.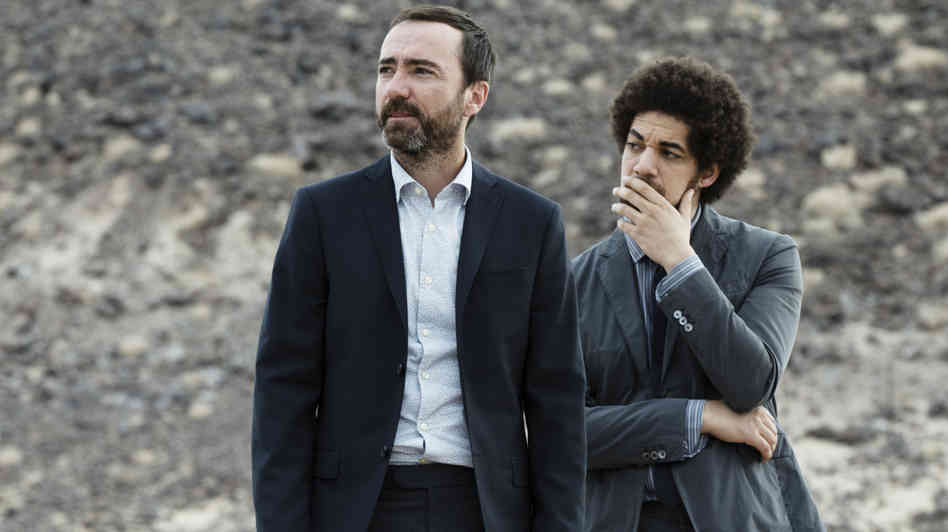 What does work: lead single "Holding On For Life" feels like a postmodern disco song. Mercer's falsetto during the chorus sounds so much like Barry Gibb that I had to check to make sure that he didn't make a guest appearance on the track. And I'm not convinced that he isn't there somewhere. This song captures what the collaboration can sprout in terms of new sounds, stretching Mercer and Danger Mouse in new and exciting ways. The following track "Leave It Alone" has a haunting chorus that showcases Mercer's vocals once again. He's got a blues vibe going here that feels loose and freeing. The last track on After The Disco is "The Remains of Rock & Roll" is a groovy track of a song with a chorus that has a strong harmony.
After The Disco didn't let me down but didn't move me in any substantial way. It's just missing an element from being memorable or noteworthy. When it comes down to it I like these guys' other projects much better than Broken Bells. However, if After The Disco leads to another Shins album or Gnarls Barkley release, it will be worth it.

Key Tracks: "Holding On For Life," "Leave It Alone," "The Remains of Rock & Roll"
Artists With Similar Fire: Gnarls Barkley / The Shins / Postal Service
Broken Bells Website
Broken Bells Facebook
Columbia Records
-Reviewed by Matthew Heiner
Latest posts by Matthew Heiner
(see all)