Juan Wauters


N.A.P. North American Poetry
Captured Tracks [2014]



Fire Note Says: The Beets frontman, Juan Wauters, goes acoustic on solo debut.
Album Review: N.A.P. North American Poetry is Juan Wauters debut record but as a founding member and vocalist of fun garage rockers The Beets, he is no stranger to being front and center on the mic. Like many solo records, Wauters moves away from the sound created by his band and uses this setting for a more acoustic affair of very short and direct songs.
With the acoustic guitar and his slight nasal vocals, Wauters presents a record that wears everything on its sleeve. That is not a bad thing because even if you have never been into The Beets, you can settle in with N.A.P. because of its very short 28 minute running, engaging approach and sincere delivery. The Beets could be very in your face but their lo-fi attack and nonchalant song structures have an appeal. Wauters is able to bring that same sort of likability to his solo outing while coming off here with more confidence. The more upbeat "Sanity or Not" is a great foot tapper and immediately grabs your interest as you can sing along with the chorus. The Spanish sung "Escucho Mucho" offers another side of Wauters while "Breathing" features the charming Carmelle Safdie on the duet which has the sound of a serious Moldy Peaches track.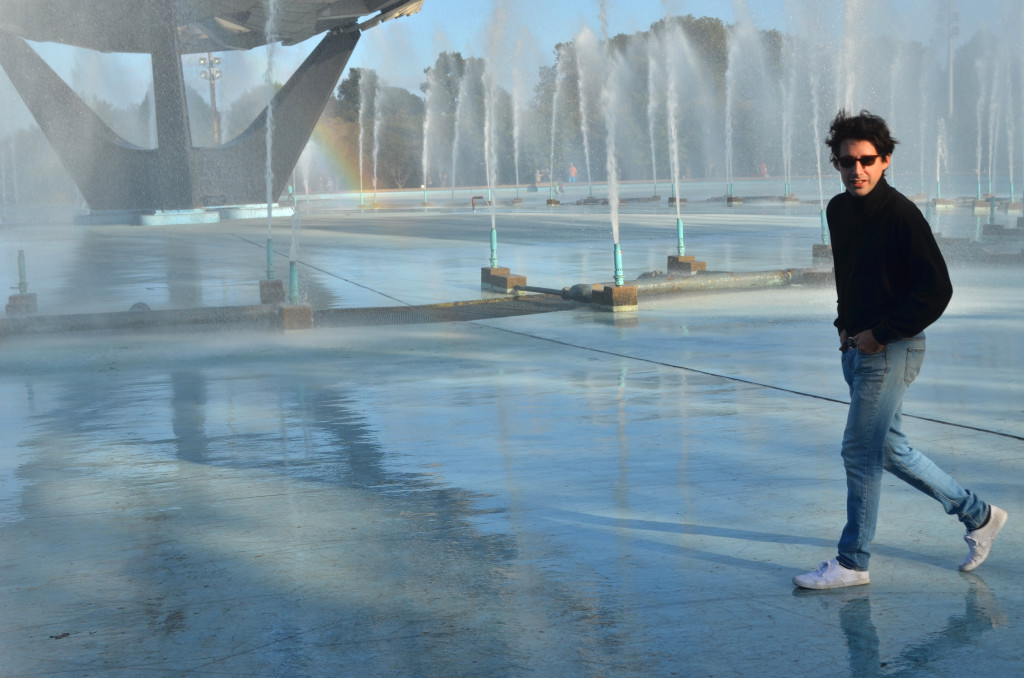 N.A.P. suffers some from a lack of diversity as it maintains a very simple acoustic path. Wauters vocals have always been a bit raw sounding and that does not change here which may alienate some listeners but after several spins, I will admit that Juan's voice really grows on you. I think this record overall is a surprise because I don't believe its sincerity was expected when the only past experience we have with Wauters is from The Beets. I would have liked to hear a few more upbeat strummers like "Sanity" but with most songs hovering around the 2 minute mark there is not much filler. I think N.A.P. is worth a listen, especially if you are Beets fan, and holds promise for a sophomore record when you consider this album was created from a selection of recordings made between the fall of 2010 and the summer of 2012. I think Wauters showcases enough talent here that if he put more focus on his solo act the follow up might be something even more special.
Key Tracks: "Sanity Or Not", "Breathing", "Life and Death of a Band"
Artists With Similar Fire: Mac DeMarco / The Tallest Man On Earth / White Fence

Juan Wauters Website
Juan Wauters Facebook
Captured Tracks
– Reviewed by Christopher Anthony
Latest posts by Christopher Anthony
(see all)