Rebuilder


Rebuilder EP
Refuse Rethink Rebuild Records [2013]



Fire Note Says: Rebuilder brings the energy with their eponymous debut EP.
Album Review:
Rebuilder is a punk band from Boston that formed in January 2013 and then put out their first EP (Rebuilder) in July of the same year. Band members include Sal Ellington (guitar and lead vocals), Craig Stanton (lead guitar and vocals), Daniel Carswell (bass), Rick Smith (electric piano and organ), and Brandon Phillips (drums). Just to be clear this is not Dat Dude Brandon Phillips, although that may drum up more local interest. This EP contains 6 songs and clocks in at just over 15 minutes. These are quick-hitting songs that burn fast but bright.
Standout tracks include the EP's opener, "Everything I Hate." The first lines of the song are "I should go out tonight/Throw the can to the fucking wall." This is sung with a huge sense of urgency over a propulsive guitar riff. As an opening salvo, Rebuilder could do much worse. My ears perked up automatically. The themes mirror that urgency of youth, with feelings that are "hated" like being unappreciated and frustrated. Such feelings supply the nitro for this thrill ride of a song. "Everything I Hate" flows directly into "Exhaustion" that has the same tempo but lacks some of the oomph of the previous track.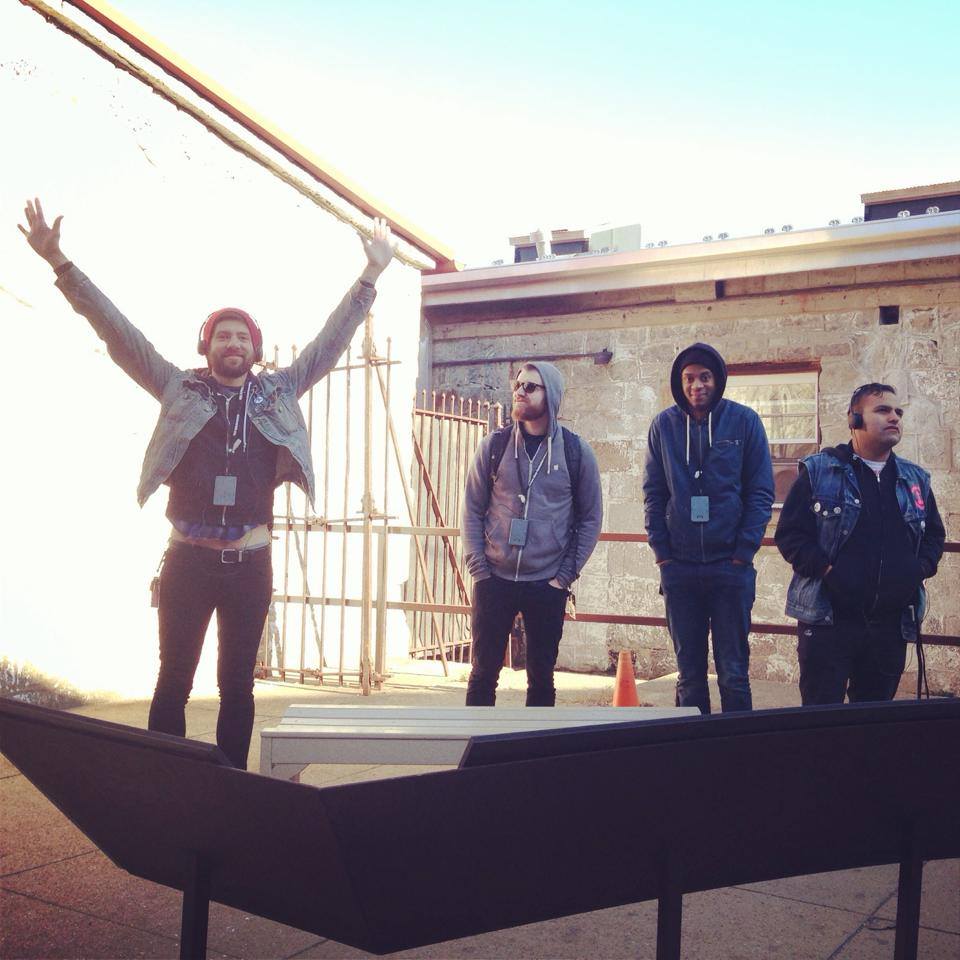 For the most part Rebuilder sticks to this formula, only slowing things down on the touching "Out of Touch." The song starts out promising us an underdog story and resolve in spite of the challenge, but quickly starts to blame the system for all of the roadblocks being faced. There was a quality song here but its loss of focus make it not as relatable (at least to someone who is admittedly part of the system now). The EP gets back on track on the last track "Headrush," which lives up to its name quite nicely. I dare you to give it a listen and resist its riffs and hooks.
Rebuilder does enough on their first EP to put me on the lookout for future released material. The strengths of quality musicianship and the energy of youth make up for some of those youthful misgivings. If you're itching for a quick-hitting punk-pop injection, Rebuilder will scratch that itch.
Key Tracks: "Everything I Hate," "Headrush"
Artists With Similar Fire: Dropkick Murphys/ Saves The Day / Green Day

Rebuilder Website
Rebuilder Facebook
Refuse Rethink Rebuild Records
-Reviewed by Matthew Heiner
Latest posts by Matthew Heiner
(see all)