Warpaint


Warpaint
Rough Trade Records [2014]



Fire Note Says: Warpaint provide a technically and musically sound sophomore record.
Album Review: It took some time with Warpaint's debut record, The Fool (2010), to really absorb their sound but after repeat listens their smooth but somewhat cold delivery won you over. On the band's self-titled sophomore return they bring the same shoegaze, brooding and slow burning spirit back at you for another run.
Now to return four years later with a very similar vibe will most definitely split the audience. When The Fool released back in 2010 the indie scene was raving all about lo-fi bedroom pop but Warpaint rebelled against that movement with their different and almost retro Cocteau Twins sway. It also made them stand out in a much different environment. Now, with bedroom pop and other genes like Chillwave moving in and out, Warpaint have returned with a sound that does not initially wow you like their debut.
With that said, Warpaint automatically need to step up and find a new way to win over our ears. The almost 2 minute intro track is a nice beginning as it finds the band kicking things off with a false start that even includes an apology before the instrumental song instantly ramps back up. I like how it knocks your expectations off a bit because from Warpaint you expect sonic perfection. They still don't miss a beat as the song seamlessly flows into the first vocal track and the familiar sounding "Keep it Healthy." Right from this first track you hear Theresa Wayman's floating vocals and once again you know her superb voice will keep things going. On "Love Is To Die," I feel like the band is trying to shake things up a bit as it has some angular turns which at first will grab your attention and might even question your allegiance to the group but upon repeat listens the song's groove and quick tempo changes into the chorus make me want to hear it again as it is an album highlight.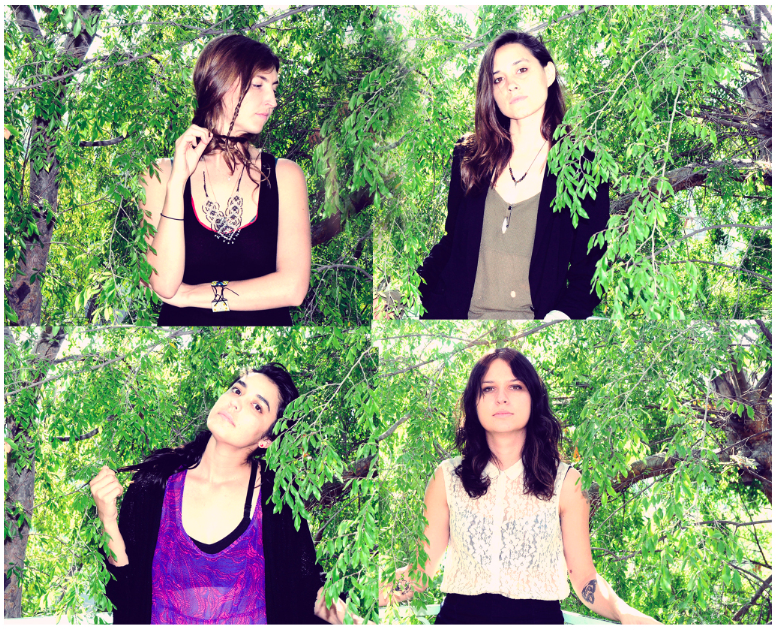 The record was produced by Flood (PJ Harvey, Nick Cave) and mixed by Nigel Godrich (Radiohead) which ensures its overall smooth electronic backdrop and crystal clear melodies. There are some other stand out tracks here like "Disco//very" with its upbeat, almost dance rhythm that can get your feet tapping while "CC" has a deep bass moving throughout and around its echoing vocals that works well for the band. At other times, Warpaint could benefit from some editing as this record's 52 minute running time is a bit long. I know it has been sometime between records but still pairing this down to a tight 45 minutes would have kept me from daydreaming through several of its sections that just are not that memorable. They also close the album with "Son" that leaves their traditional sound for a more singer driven track that sounds weirdly like Lana Del Rey. It would be ok but it is almost too independent as it does not mesh with the album as a full piece.
The good news is that if you were a fan of The Fool, then there is no reason you should not like this record. I don't think there is anything here that will draw a bunch of new followers to Warpaint but this album is consistent and sounds stellar through some headphones. It is technically and musically sound which still puts Warpaint in the upper echelon of bands but it is not the knock out some may have hoped for. I do like several tracks on here enough for a repeat listen and maybe this will push the band to record quicker and wow us on album number three because they have the talent. Hopefully they can get all the pieces right!
Key Tracks: "Love Is To Die", "Disco//very", "CC"
Artists With Similar Fire: Cocteau Twins / O+S / Zola Jesus

Warpaint Website
Warpaint Facebook
Rough Trade Records
– Reviewed by Christopher Anthony
Latest posts by Christopher Anthony
(see all)