Russian Circles


Memorial
Sargent House Records [2013]




Fire Note Says: Russian Circles puts out an intense, emotional album with Memorial.
Album Review:
Russian Circles is a three-piece rock/metal band from Chicago, consisting of Mike Sullivan (guitar), Dave Turncrantz (drums), and Brian Cook (bass). Memorial is the band's fifth album and also served as my introduction to their music. There are two reasons that Russian Circles had never approached my radar before. First, I'm not much of a metal guy. Sure, I enjoyed some Metallica when I was growing up and appreciate the musicality inherent in the genre. Second, Russian Circles are an instrumental group. I was an English major and words mean a lot to me. It was a different experience to listen to an album that included very few words. To find out that an instrumental metal band would make for one of my most memorable listening experiences in a while came as a surprise.
The first time I listened to Memorial was on a long car ride at about 5am. Dawn was about to break and the album instantly grabbed my attention. It was the perfect time of day to put this album on: few distractions, silence, and serenity. My first thoughts were, "Where are the words?" and "This is kinda dark and it rocks." We start things off with the brief intro track "Memoriam," which is subdued and understated and provides a palette cleanser for the sonic meal to come. It shifts into the virtuosic "Deficit." I heard Memorial as an album about grief and "Deficit" evoked feelings of anger and sadness that were impossible to deny. The lack of lyrics allowed me to pay closer attention to the music; Russian Circles have a way to convey pain and elation through their instrumentation. It was very refreshing for the clutter of words to be removed – it was like I was listening to the works of Mozart and Beethoven. That's not hyperbole. The emotions hit hard and are spot on.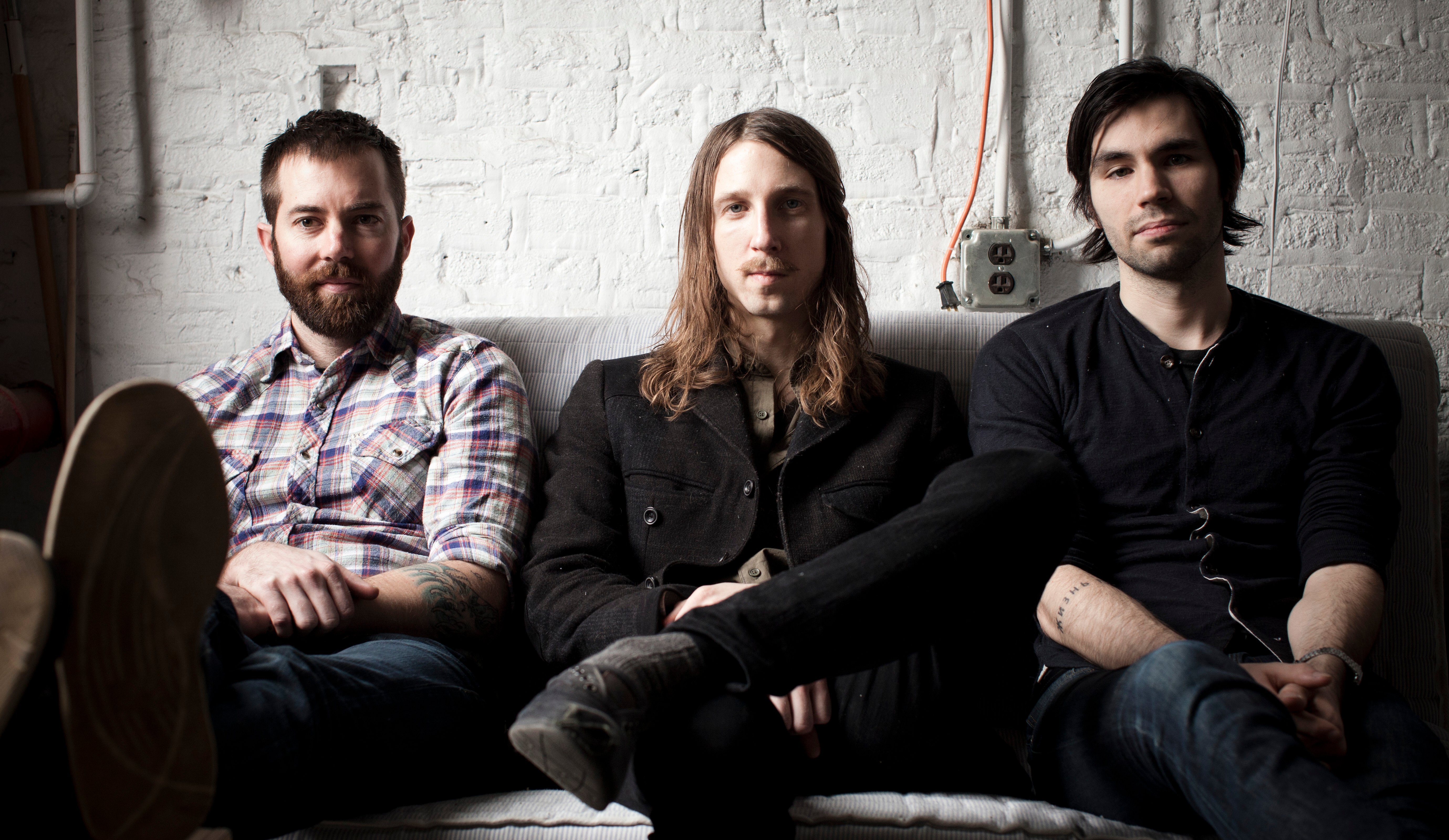 Memorial weaves its way through the slog of pain and the elevation of hope over its 37-minute course. "Ethel" serves as a beacon of perseverance and sounded like the kind of song that you'd play at mile 25 of a marathon. It's a celebration of life. The LP ends with the lovely "Memorial," featuring Chelsea Wolfe. This is the one track with accompanying vocals but even they fade into the background here, serving as more of a background than stealing the show. It finishes the album in a dreamlike state and prepares you to take the journey once again.
Although Memorial may be a different kind of album than what I typically listen to, it was not challenging. In fact, I appreciated the directness of Russian Circles work in a way that has me excited to expand the music that I queue up. I recommend Memorial to both metal fans and music lovers in general.
Key Tracks: "Deficit," "Ethel," "Memorial"
Artists With Similar Fire: Deafheaven/ Mogwai / Boris

Russian Circles Website
Russian Circles Facebook
Sargent House Records
-Reviewed by Matthew Heiner
Latest posts by Matthew Heiner
(see all)