Brendan Canning


You Gots 2 Chill
Draper St./SQE Music [2013]



Fire Note Says: Not enough meat for a feel meal, but You Gots 2 Chill is a nice appetizer.
Album Review: Brendan Canning is best known for being one of the key members of Broken Social Scene, and while that band appears to be on indefinite hiatus, Canning has now quietly slipped out his second solo record, You Gots 2 Chill, on his own record label, Draper Street. Like his first solo record, Something for All of Us, Chill is low key and reflective. At times Chill is completely engaging, at other times it is merely "there".
The title of the record says it all, this is music to chill to. The songs are built on Canning's gentle finger picked guitar, and he is quite good. The opening track, "Post Fahey" is an instrumental tribute to the master of the style, John Fahey. It is expertly played and composed, and sets the tone of the record right off the bat. This is one to enjoy late at night, or with you morning cup of coffee. It's nice to have on in the background, and by the time the second track "However Long" is about a minute in, you think, "wow this is nice." However, two tracks later, "Makes You Motor", you find yourself asking, "is this the same song still? Wow". A little of this stuff goes a long way.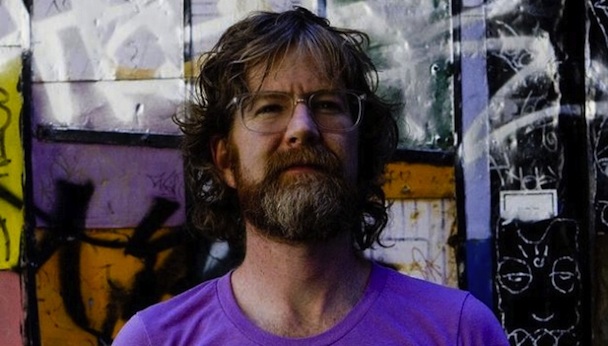 That's not to say You Gots 2 Chill is a bad record, it's not at all. It never seems to get out of first gear, but it's not supposed to. That's the point I suppose. It's mood music for people who have a lot on their plate and want to listen to something soothing while they check things off their to do list. I don't have a problem with the record, it is what it is. I personally would like to hear this stuff mixed in with some uptempo tracks to keep my interest up. Canning is a talented musician, and his skills are on full display here, sonically it's a gorgeous record, there just isn't enough meat here to make it a meal.
Key Tracks: "Post Fahey", "However Long", "New Zealand Tap Dancing Finals"
Artists With Similar Fire: M. Ward / Death Cab For Cutie / Broken Social Scene

Brendan Canning Website
Brendan Canning Facebook
SQE Music
– Reviewed by Kevin Poindexter
Latest posts by Kevin Poindexter
(see all)