Cass McCombs


Big Wheel And Others
Domino Records [2013]



Fire Note Says: An epic 22 song album that is as frustrating as it is thrilling.
Album Review: I don't know much about Cass McCombs the man, but I know a fair amount about him as a musician. As a songwriter, McCombs is able to work in just about any genre of music and shape it to fit his vision. He tells tales of dark, seedy characters, heartbreak, The Old West, the 60's, he can be brutally honest, and he can also be humorous in his tales. He's a folk singer at heart, but it's a pop heart, that also has elements of psychedelia and indie rock in it. It's all a giant mixture, and at 85 minutes his latest double album, Big Wheel and Others, encapsulates all of that into a wild ride that can be as thrilling as it can be frustrating. Big Wheel and Others isn't the kind of record you just throw on, you have to really be an active listener and participate in the album. It took me forever to really crack this nut, it demands your attention, and it can be a challenge to really give back to the album as much as it is giving you.
At 22 songs, the record is overlong, it feels like at least 20-25% of it is filler that could have been cut. Tracks like the jazzy "It Means A Lot to Know You Care" and "Satan Is My Toy" do little to move along the album. The blues skronky "Joe Murder" is another song that I could do without. Its monotone vocal reminds me too much of Kurt Vile, who has been known to cure my insomnia from time to time. Go ahead and cut the nine minute epic "Everything Has to Be Just So" as well. It doesn't really go anywhere, and it takes a long time to get there. I just cut at least 20 minutes off of your listening time, and what you are left with is pretty good stuff!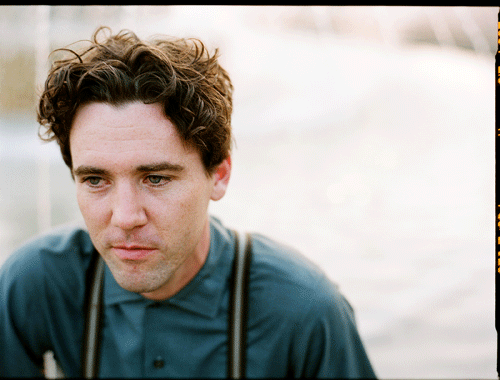 "Big Wheel" is an excellent slice of Americana rock. You can almost see the dust rising from the road as the wheel rolls on across it. This is a good one. "The Burning of the Temple, 2012" is a slow burning jazz blues torch track, that slowly builds and burns as the title would suggest. "Sooner Cheat Death than Fool Love" is classic McCombs, with its evocative lyrics and slow burning intensity. The album ends with a couple of solo acoustic burners that are two of the best songs on the record. "Unearthed" and "Aeon of Aquarius Blues" bring the album to a dark conclusion, leaving the listener with a sense of awe coupled with an uncomfortable feeling of regret. It's a long haul to get to these two gems, but ultimately the journey is worth it. Definitely give this a chance to grow on you. Like most double albums, it nearly collapses under its own weight a few times, and I have always said that if you want to make a compelling double album, you have to take some chances. Not all of it works, but enough does to make this one worth your time.
Key Tracks: "Big Wheel", "Sooner Cheat Death Than Fool Love", "Unearthed"
Artists With Similar Fire: Kurt Vile / Sufjan Stevens / Bill Callahan

Cass McCombs Website
Cass McCombs Facebook
Domino Records
– Reviewed by Kevin Poindexter
Latest posts by Kevin Poindexter
(see all)