Jake Bugg


Shangri La
Island Records [2013]



Fire Note Says: Jake Bugg's sophomore album is a more refined production of the artist's raw, gritty sound.
Album Review: Jake Bugg's sophomore album, Shangri La, quickly follows his successful self-titled debut. Despite the lack of time between the two albums, Shangri La introduces new sounds and themes, which are paired against familiar electrifying beats. Much of the gritty rawness is gone, replaced by safer lyrics and a more refined pop melodies. Although the hard edges are missed, there is a softer vibe to be enjoyed. The carefree attitude is comparable to the album's recording location, Shangri La Studios in Malibu, California.
Much like Bugg's first, his second album opens with a few electrifying tracks. "There's A Beast and We All Feed It" is fast in both speed and length, upbeat and exciting. The similar "Slumville Sunrise" is fun and smooth, with quick reminiscent vocals and a sunny California vibe. The last in the trio, "What Doesn't Kill You" has a more pop/British rock feel, adding a slight twang to the defiant vocals.
Slightly slower, "Me And You" is soft and sweet, much like "Note to Self" on Bugg's first album. "Messed Up Kids" reaches for a pop/punk sound, it's fast vocals ranting about social justice issues with words like "the messed up kids are on the corner with no money, they sell their time they sell their drugs, they sell their body." It's followed by the ballad "A Song About Love," which is pleading and sorrowful declaring "there's no song without love" and asking "what do you want for?" Giving us more attitude, "All Your Reasons" is reminiscent of country rock sounds, the lyrics relenting on issues of loneliness and sadness.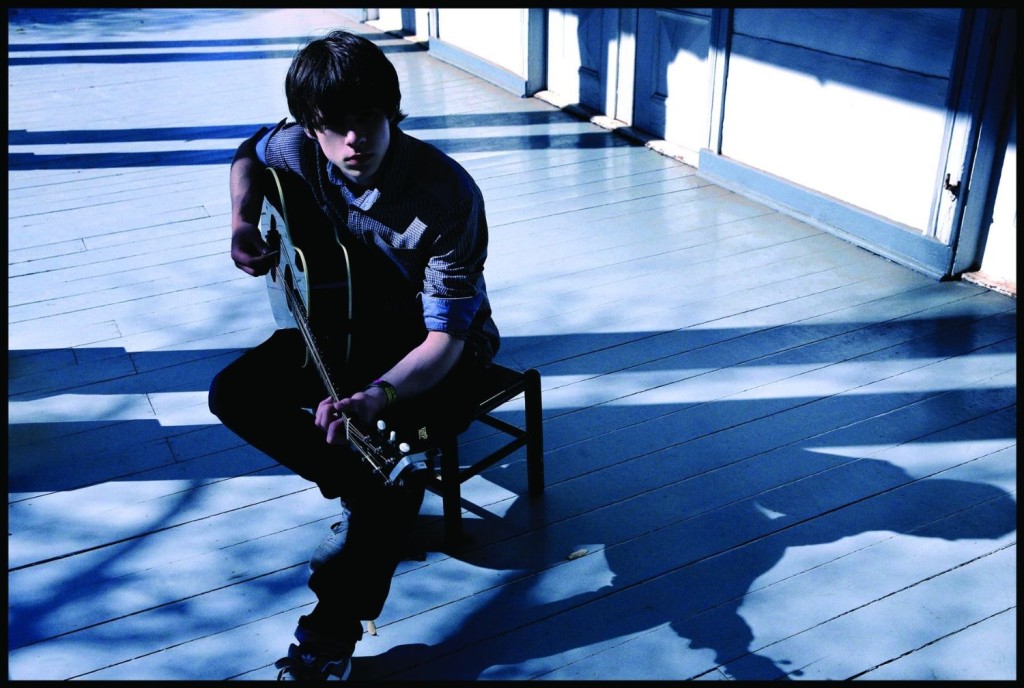 Mimicking the opening tracks, "Kingpin" uses fast electrifying sounds. The brisk notes and upbeat vocals create a sharp contrast for the next song, "Kitchen Table," which is smooth and electronic, providing little percussion or rock. "Pine Trees" is another somber, slow ballad, this time about internal struggle and pain.
Shangri La's last two tracks are slower rock songs filled with experimentation. "Simple Pleasures" starts slow, building progressively with louder vocals and notes and more instruments. Coming down for a chorus and electric solo, it continues to ebb and flow from soft to hard. Opening with a raw solo vocal, "Storm Passes Away" follows a similar progression as "Simple Pleasures," weaving up and down, and up again. It's a tad country, using a little twang and quirkiness throughout.
If I hadn't heard Jake Bugg's debut album, and been blown away by it, I would have been more impressed with Shangri La. The refined sound is a bit of a letdown. I miss the rawness of Bugg's vocals and the edgy, do-it-yourself feel of the first album. Bugg's sophomore album is still good, but doesn't pack the wow punch of his first. At only 19, I think Bugg's best is yet to come.
Key Tracks: "Slumville Sunrise", "Messed Up Kids", "Simple Pleasures "
Artists With Similar Fire: The Eagles / Early Bob Dylan / Arctic Monkeys

Jake Bugg Website
Jake Bugg Facebook
Island Records
– Reviewed by Michelle Morgan